Have a brownie craving? Short on time? This one is just for you! A single serving fudgy brownie made right in your microwave. Simple, quick and quite delicious.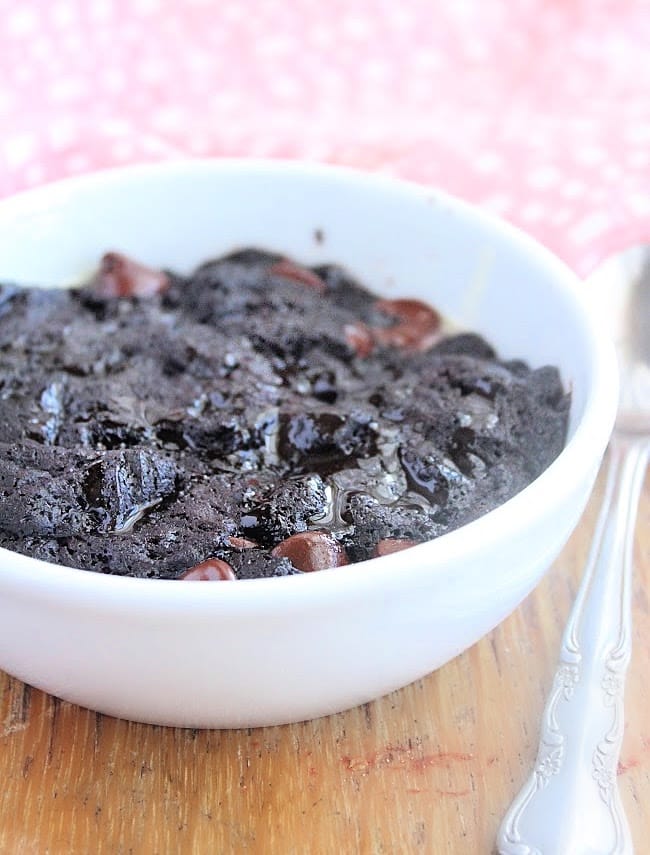 My Budding Baker's most popular recipe here on the blog is One Minute Chocolate Chip Cookie. Well, he is still making his favorite desserts right in the microwave and sharing a new one today!
Ingredients Needed:
Flour
Sugar
Unsweetened cocoa powder
Vanilla
Oil
Milk
Chocolate chips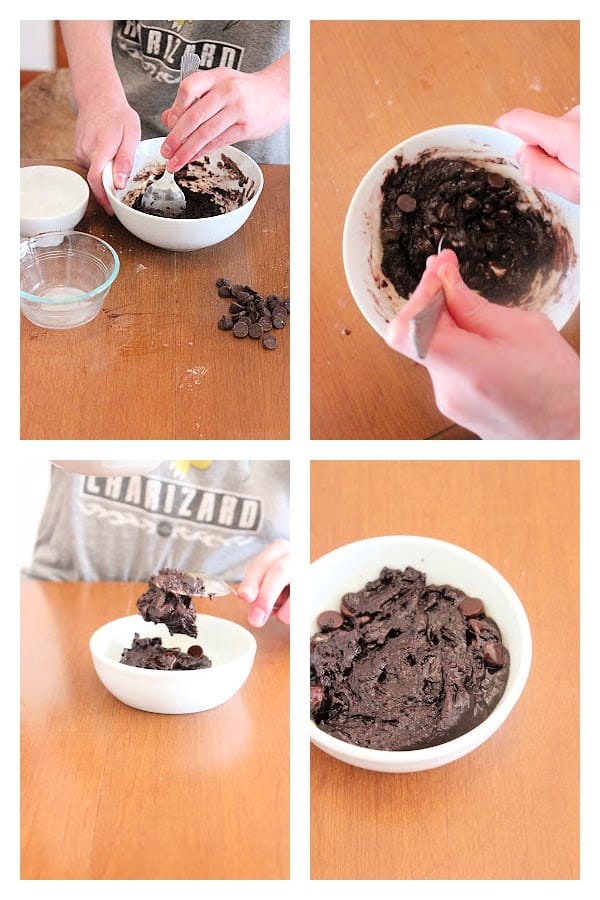 Oil: Use a neutral tasting oil ( canola/vegetable/sunflower) for this one. If desired, you can replace it with melted butter.
Chocolate Chips: If you don't have any on hand, these can be omitted. They do give them a little extra chocolaty goodness, but, the brownie will still be delicious without them.
Milk: Regular dairy milk or a plant based ( almond, cashew, etc) option will also work.
A Few Recipe Notes:
Be sure your mug/dish is microwave safe and that it is sprayed with non stick cooking spray. This not only helps with it not sticking to the edges, but, makes clean up so much easier.
Your cooking time may vary, depending on the size of your dish/mug and your microwave. I recommend starting the cooking time at 90 seconds. Then, increase just slightly ( a few minutes at a time) until your brownie is done.
Your brownie is done when the edges are set and a toothpick inserted comes out clean.
Let your brownie cool for about 3-5 minutes before eating. It's hot!
A Few More Single Serving Desserts: