Fresh, baked doughnuts made with olive oil and topped with a creamy chocolate buttercream frosting.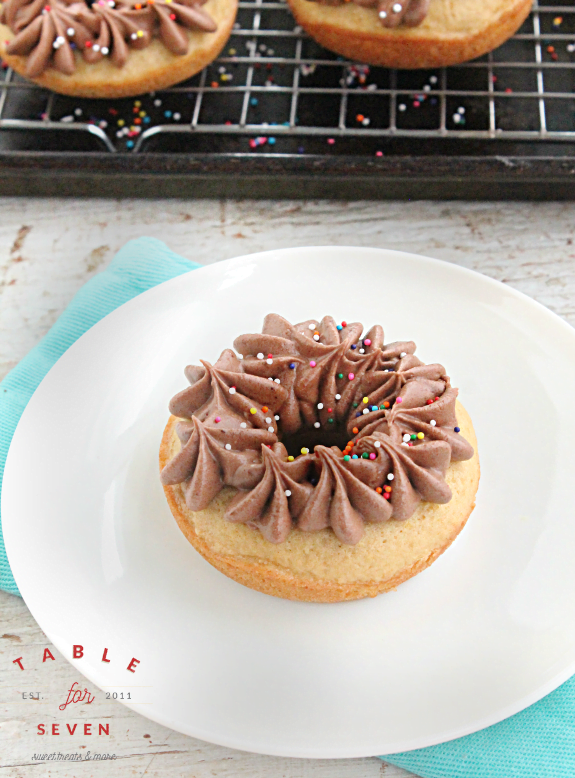 Remember on Monday, when I asked you guys about doughnuts vs cinnamon rolls? Which one is your favorite? Did you have your answer yet?
Today may help you out, cause, we got doughnuts! I know. I'm so unhealthy.
Doughnuts that are topped with chocolate buttercream frosting. I know. Unhealthy.
There is some sorta healthy things about these, though. There is only 6 doughnuts to this recipe. So, you aren't going to binge eat a whole dozen. (Of course, unless you double the recipe.) Also, they do have olive oil in them. So, see? Healthy-ish.
A few months back, I made cupcakes for SRC baked with olive oil in them. We really loved those cupcakes and since then, I've been looking to bake more with it. So glad I did! The olive oil gives these a great flavor and really nice, brown color. Much like those delicious cupcakes. The creamy, chocolate buttercream makes them even better!
Have a good Friday and make some doughnuts this weekend