Soft oatmeal bars loaded with a sweet cinnamon flavor and cinnamon baking chips! They are great for a snack or dessert.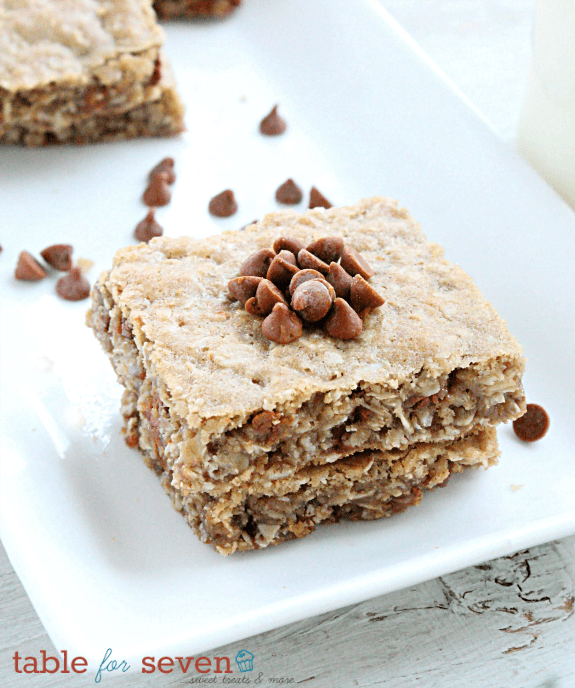 Ingredients Needed:
Butter
Brown sugar + White Sugar
Eggs
Vanilla
Flour + Baking soda
Old fashion oats
Cinnamon baking chips
Cinnamon Baking Chips: These can be found in the same section as your regular chocolate chips in the grocery store. If you can't locate them, see the recipe card for a link.
Can I Use Quick Oats instead of Old Fashion Oats? Yes. Just keep in mind that quick cooking oats are smaller in size. You may need to adjust the amount needed.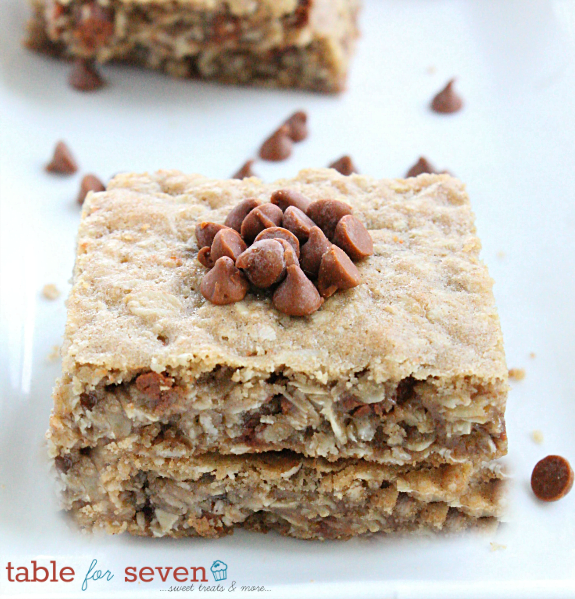 A few note:
Keep any leftovers in a covered container. You don't need to worry about refrigerating them.
If desired, you can freeze these bars. Let them cool completely, then, store in a freezer safe, covered container/storage bag. They will be good for a couple of months.
For The Cinnamon Lover: