No muffins here! Soft oatmeal cupcakes filled with chocolate chips, then, topped with a creamy brown sugar buttercream frosting. A delicious treat for any occasion.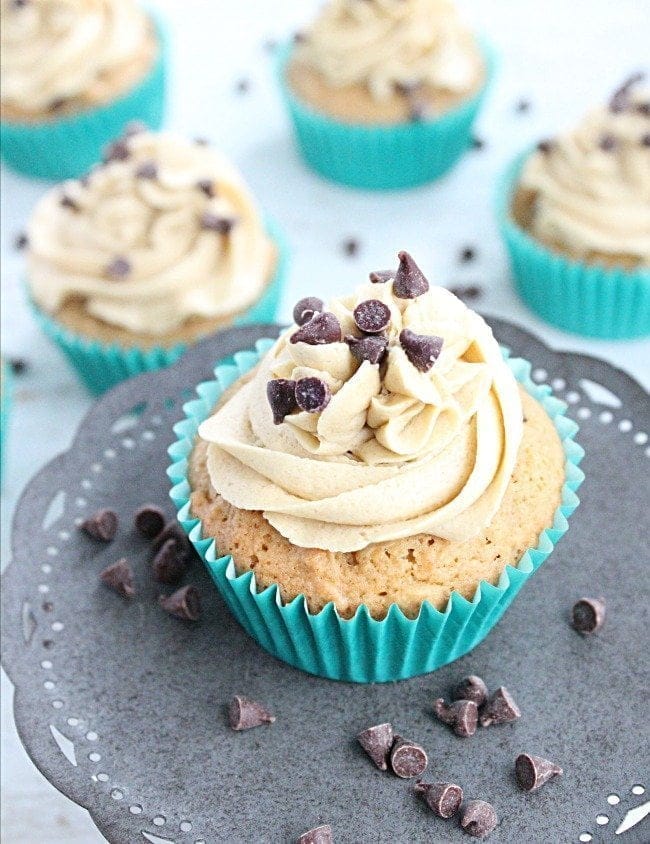 Hey! Let's make cupcakes today!
Oatmeal cupcakes loaded with chocolate chip, then, they are all frosted up with a creamy, dreamy brown sugar buttercream frosting. AH! They are delicious.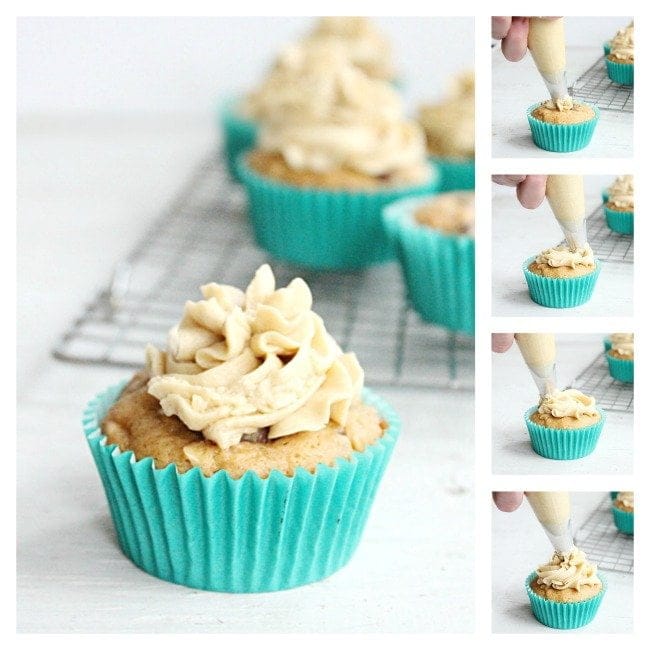 What do I Need to Make these Cupcakes?
12 count muffin pan + non stick cooking spray or cupcake liners.
An electric mixer + mixing bowl.
Flour.
Eggs
Brown sugar.
Vanilla.
Old fashion oats.
Butter.
Salt.
Ground cinnamon
Buttermilk.
Baking powder.
Chocolate chips – regular + mini
Powdered sugar.
Milk.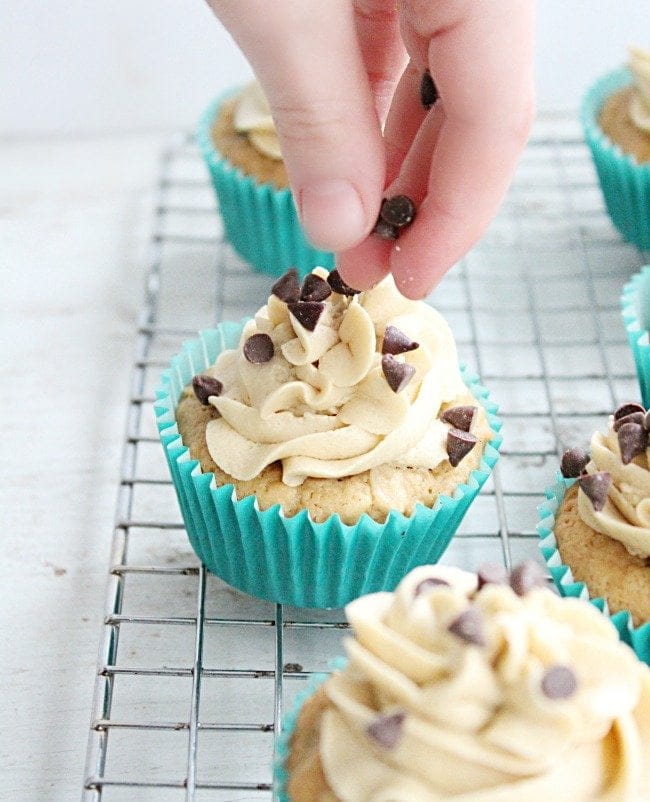 Some Recipe Notes:
An easy tool for scooping cupcake batter is an ice cream scooper.
Not to sound like a broken record, but, be sure your butter is softened before making your frosting. If it's too cold, your frosting will not have a nice, creamy consistency.
My cupcakes are just sprinkled with mini chocolate chips. But, if you like, you can stir them right into the frosting, instead. About a 1/2 cup should work fine.
You may have extra frosting leftover, after frosting your cupcakes. If you do, store any leftovers in a covered container in the refrigerator.
If you don't have any buttermilk on hand, you can replace it with regular whole milk.
Start your week right —-eat a cupcake. 😍