All you need is three ingredients for these easy Nutella doughnuts!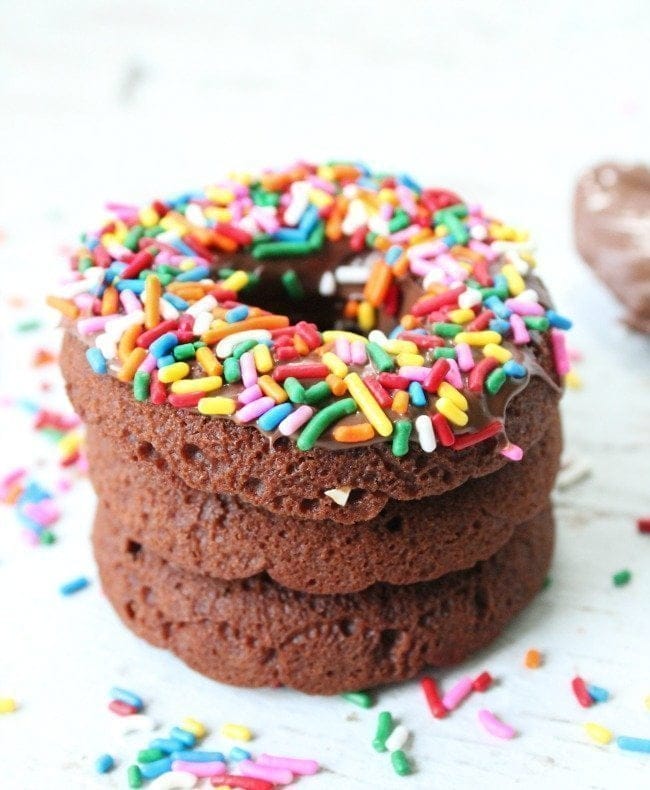 Nutella!
It's that one spread that you can eat just about anyway you want:
on toast
dunk apples in it
spread on celery
smear on crackers
have it on a sandwich
on a spoon, right from the jar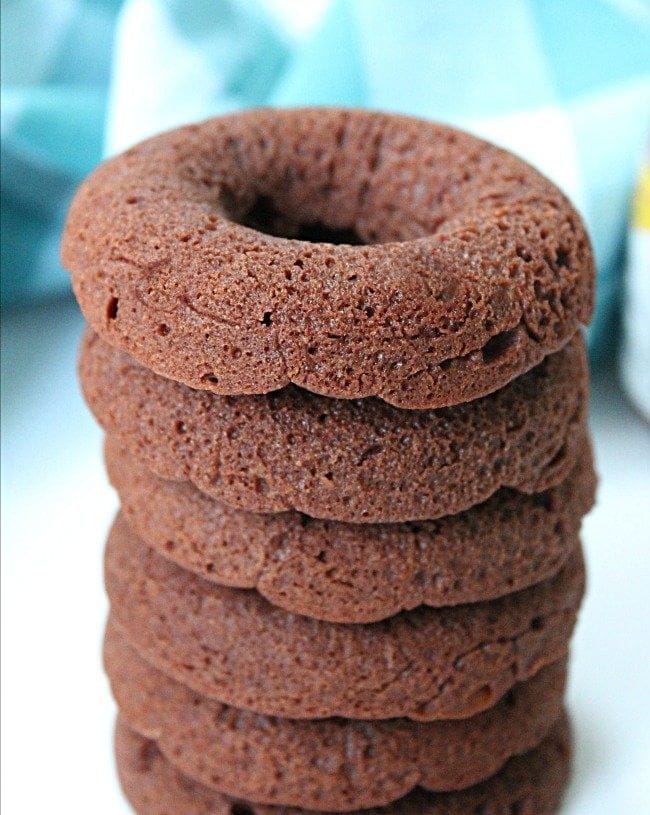 Do you like Nutella?
I love it. For real.
Of course, Nutella is a creamy, chocolate hazelnut spread and it's like heaven in a small jar. Of course, you could get the giant jar and then, it's heaven in a giant jar. Just sayin'
Today, we are making doughnuts with Nutella. Friends, they too, are heaven. Easy too!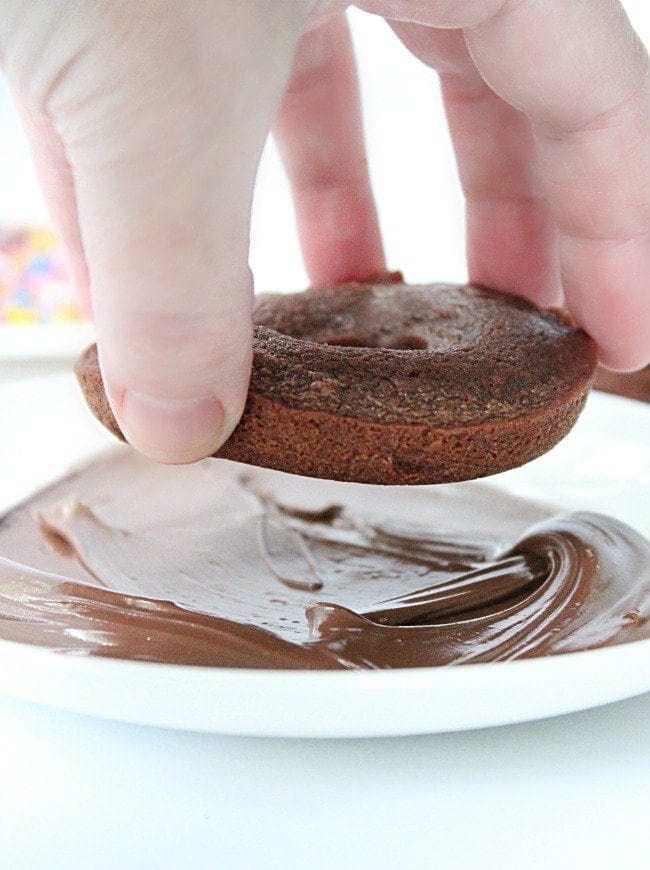 Here is a breakdown:
You start with, of course, Nutella. You can use the brand Nutella or you can also use a another equivalent brand. Just look for "chocolate hazelnut spread". You can usually find it in the peanut butter aisle of your grocery store.
In a large bowl, stir together your Nutella with flour, 1 egg , plus, 1 egg yolk. Mix it well. No, you don't need a electric mixer. A rubber spatula will do just fine.
Once you grease your doughnuts pan, fill the cavities. I used a piping bag for this task, but, a spoon will work too. You could also use a plastic storage bag in place of a piping bag.
You will only bake these for 8-10 minutes. You can check for readiness, by touching the tops of your doughnuts. If they spring back a bit, they are done.
Leave the doughnuts in the pan for 5-10 minutes before removing from your pan. This helps them from falling apart when being removed.
Once your doughnuts are cooled, you can frost with more Nutella or another topping of your choice. A dusting of powdered sugar goes nicely with these.
Can you believe it?! That's all there is to them. And, yes, these really only need three ingredients for these Nutella Doughnuts.
If you love Nutella like me, you will fall in love with these doughnuts and quickly. So, your life is now completed. 😉
Enjoy!