A chewy, chocolate chip cookie with the added great taste of Nutella hazelnut spread.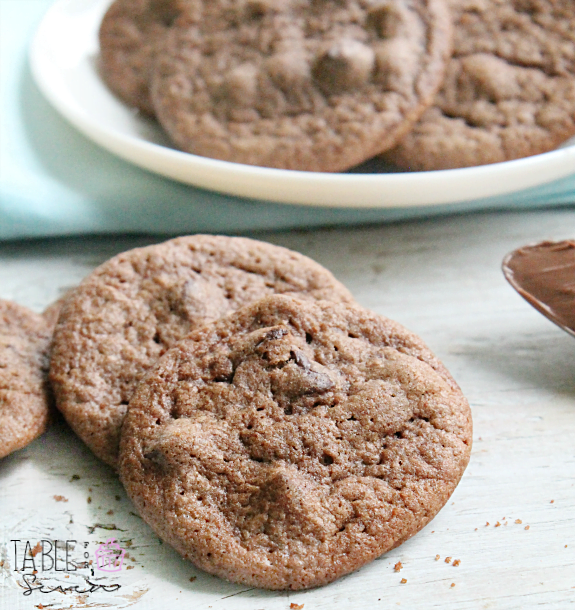 Ingredients Needed:
Flour
Unsweetened cocoa powder + Baking powder + Baking soda
Butter
Brown sugar
Nutella
Vanilla
Egg
Chocolate chips
Do I Have to Use Nutella brand? No. If you have a favorite or preferred brand of chocolate hazelnut spread, feel free to use that instead.
Brown Sugar: If desired, you can replace this with coconut palm sugar.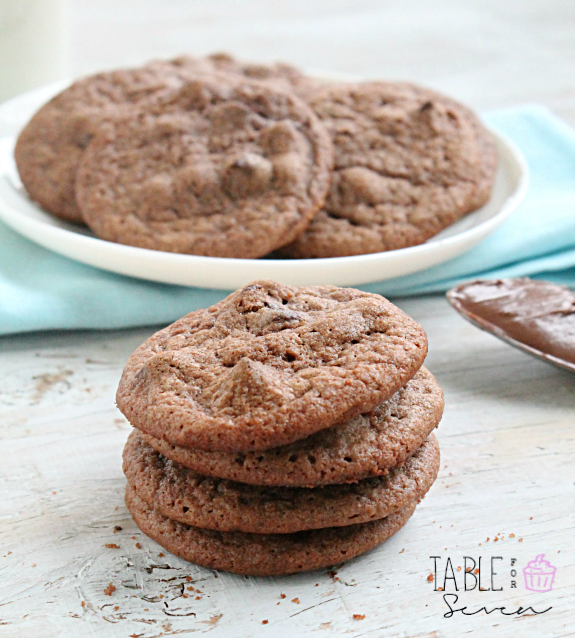 Recipe Notes:
Be sure your butter is softened before using. Cold or melty butter may affect the consistency of your cookies.
After making the dough, be sure to refrigerate it for at least an hour before baking. The dough is on the softer side and this will help to firm it up. It will also make it easier to work with.
If desired, you can leave the dough in the refrigerator longer or even overnight.
Keep any leftover cookies in a covered container. Don't worry about refrigerating them unless the weather is warm/humid in your area.
Can These Be Frozen?
Yes. Let the cookies cool completely. Then, store in a freezer safe, covered container/storage bag. They will be good for 2-4 months.
Love Nutella? Try these Too: