No Knead Sandwich Bread is simple and delicious! Make homemade bread in no time at all with this easy recipe.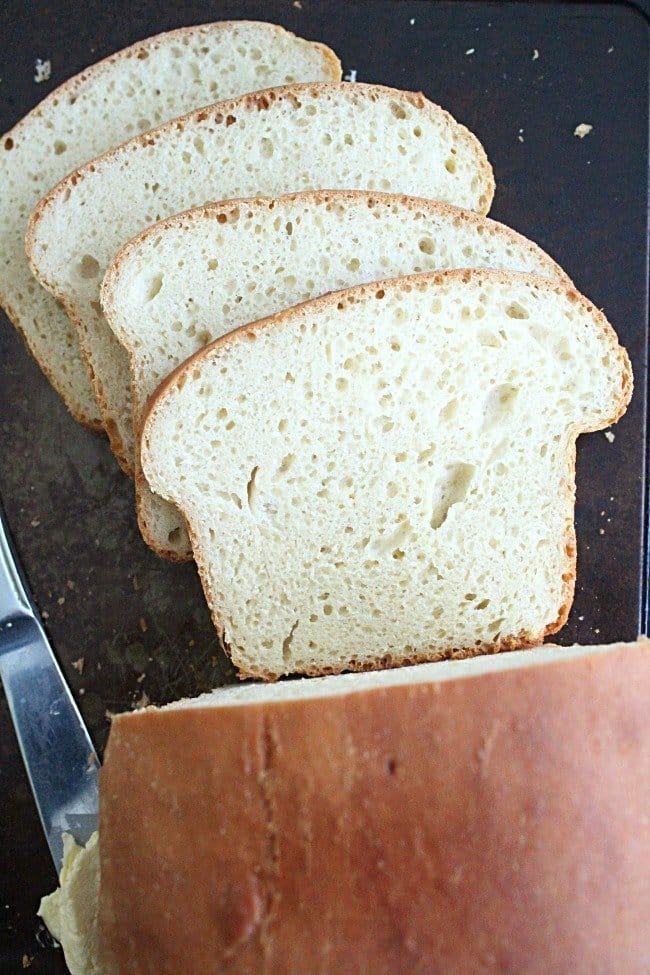 Homemade bread is the best. Don't you think? It's fresh, tastes better than the store bought stuff and can save you a bit of cash. # win-win-win
This is my favorite, go-to bread recipe for homemade bread. Friends, this is one easy recipe. It requires no kneading and is quick. Quick meaning=Fresh baked bread is under 2 hours. Yippee!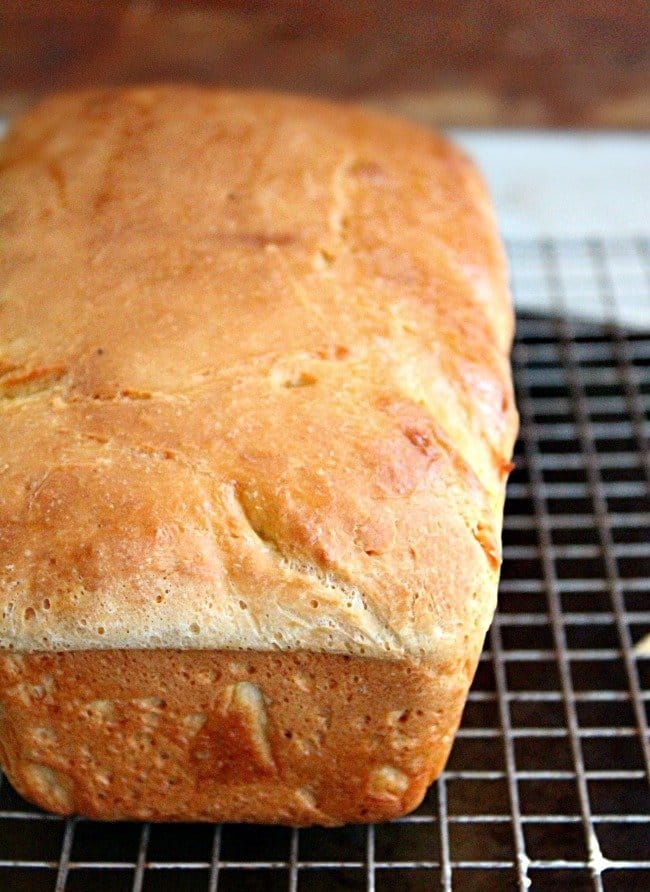 What Ingredients are Needed?
Bread flour
Salt
Orange juice
Canola oil
Maple syrup
Quick Rise Instant yeast
Dry milk powder
Water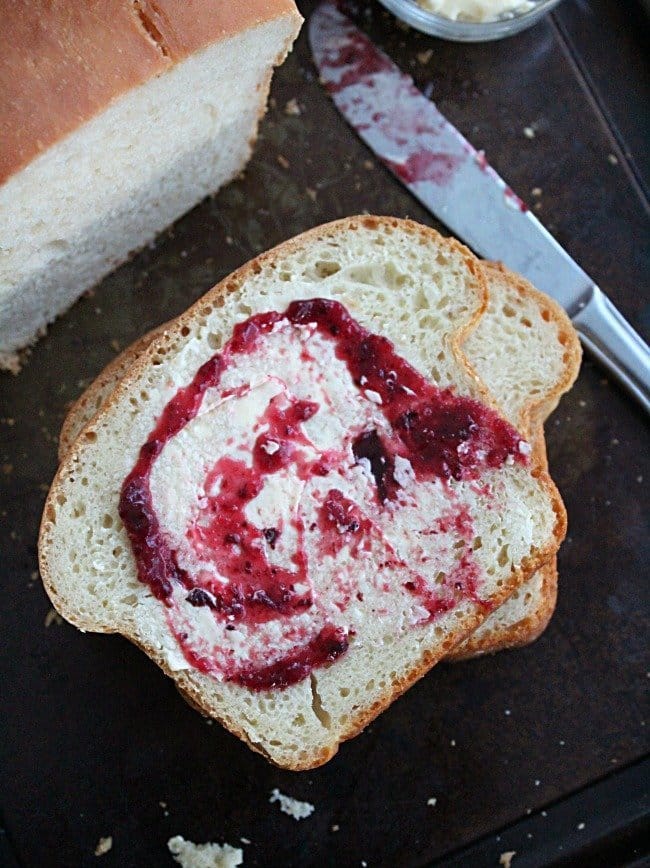 What substitutes can be made?
Instead of Bread flour : AP White Flour or Whole Wheat
Instead of Dried Milk Powder: Substitute 1 cup lukewarm milk for the 1 cup water and 1/4 cup dry milk.
Instead of Maple Syrup: Molasses- Dark corn syrup or Brown sugar corn syrup
Instead of Canola Oil: Melted butter or Vegetable oil
Last note: Be sure your yeast is quick rise (see above link). You can use a regular active dry yeast, but, your rising time may be increased.