One pot. Four ingredients. Homemade bread has never been so easy!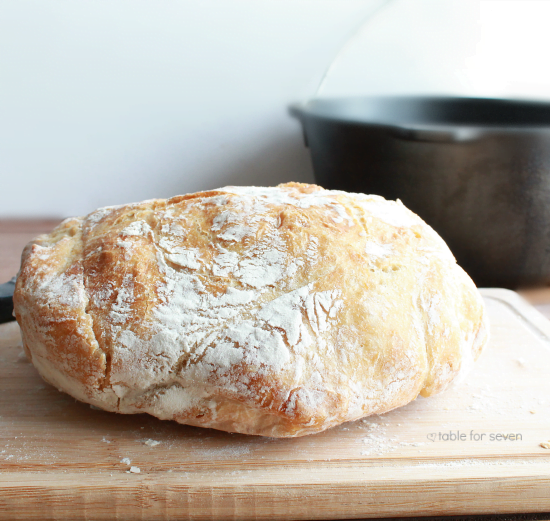 Fresh baked bread is something that goes in waves with me.
It saves us a bunch of money when it comes to our grocery budget, but, it's putting the time into the actual bread making that makes the whole thing a challenge. Truth? I'm kinda lazy sometimes. It's just easier to grab whatever bread we need from the grocery store.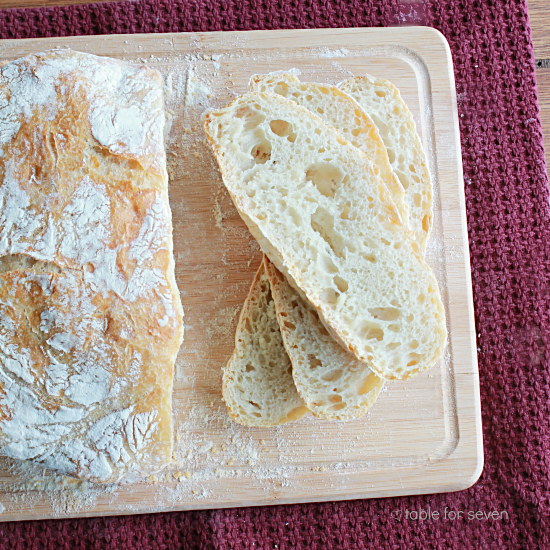 But, this bread is totally different.
It's easy. Super duper easy. Like, a child could make this easy. OK, do not have child make this. The whole burning oven thing is dangerous.
But, you get the idea. Easy. Also, delicious.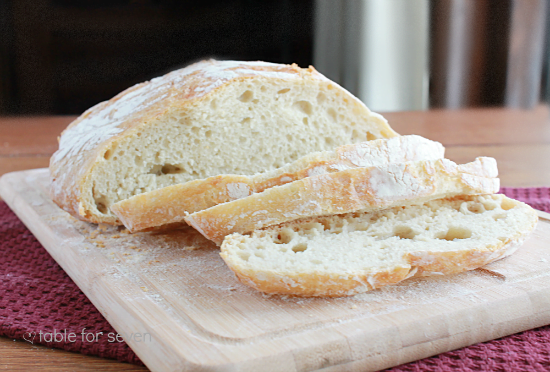 I've made this bread more times than can be counted and it is always comes out just right.
It has a crunchy crust and a perfect, soft middle. It's perfect for toast, sandwiches, grilled cheese, pizza bread, side for soup, or just warm right out of the oven with some butter on it.
It's also a wonderfully versatile bread….add in some herbs, cheese, nuts, raisins..the possibilities are endless.
It's pretty perfect.