No ice cream maker needed for this creamy and decadent ice cream! Filled with cream cheese and Snickers candy bars.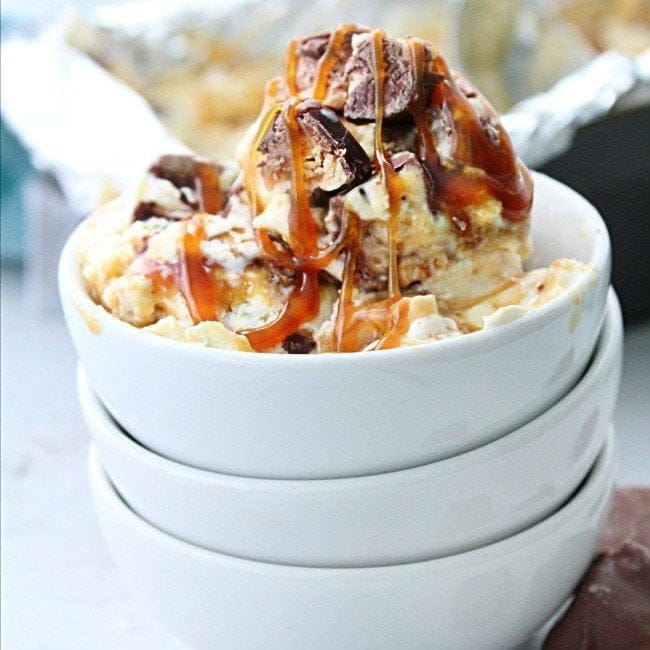 Before I started blogging, making homemade ice cream wasn't even something that I even gave a thought.
If we wanted ice cream, I just grab a carton at the grocery store and that was it or we would head over to our local ice cream place and just buy it there.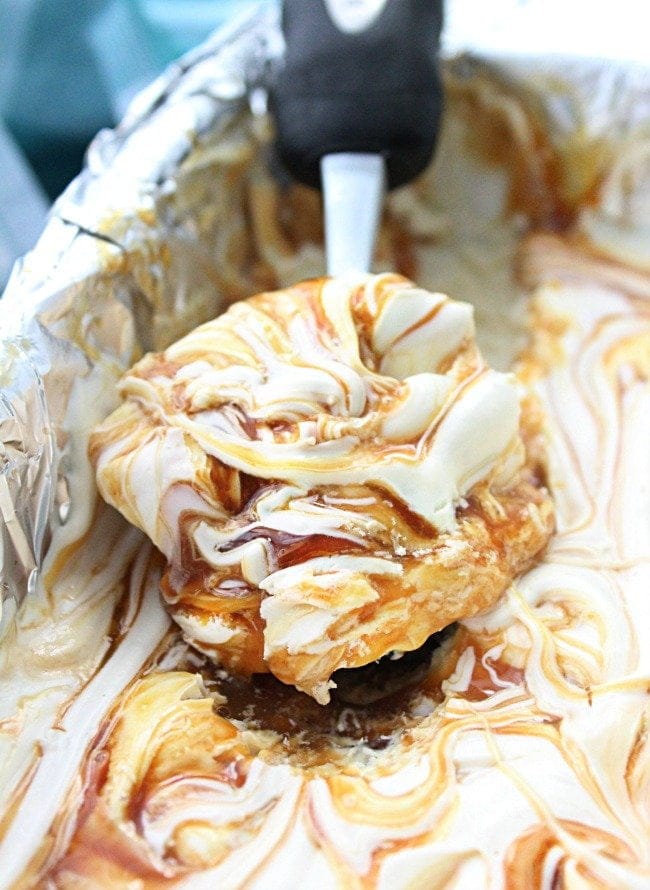 We don't do that much anymore..not after discovering how easy and how amazing homemade ice cream can really be!
When I first started making homemade ice cream, I would use an ice cream maker that my sister gave me. I still use it, but, even more often, I try and find no churn recipes to make too. That way, I don't even have to dig out my ice cream maker and we can still have homemade ice cream.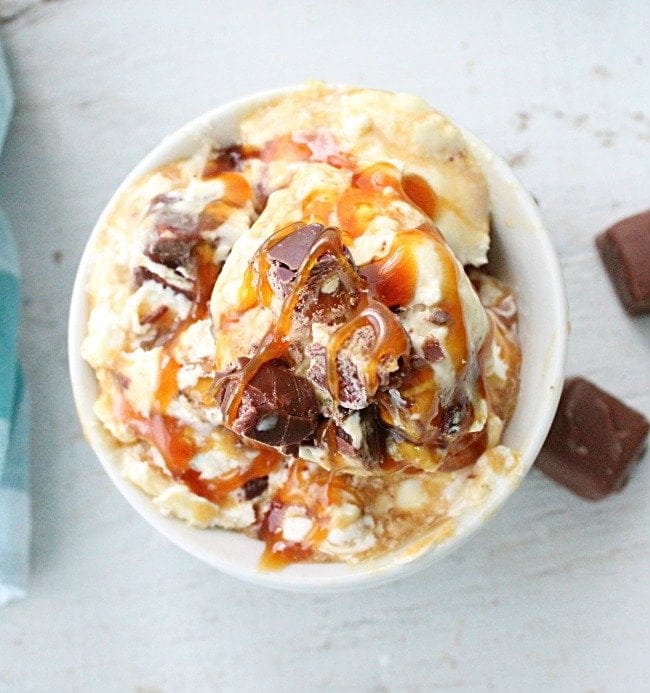 This recipe is just one of the many no churn recipes that we love.
By the way, no churn = no ice cream maker needed. 👍
It just calls for a few ingredients and it is good. Really good ice cream.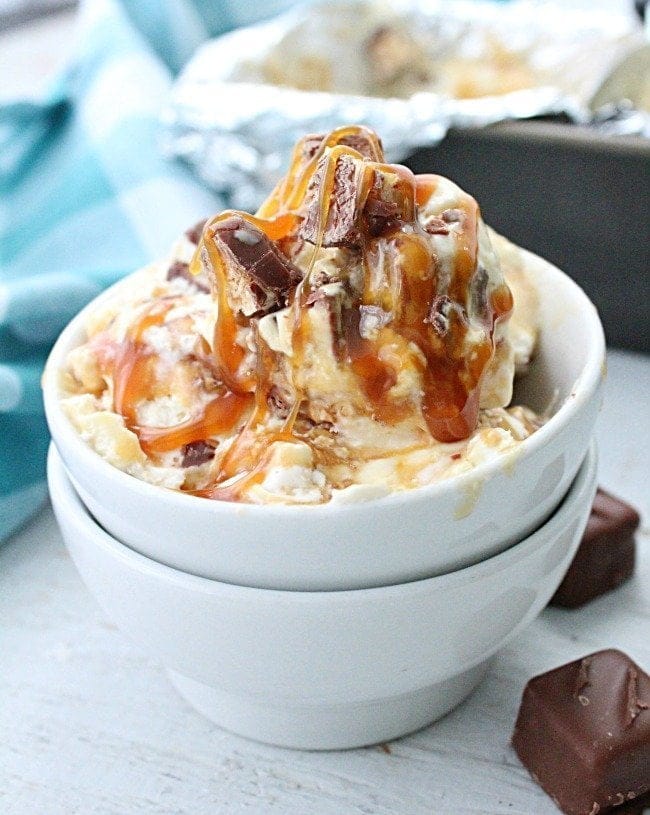 Loaded with cream cheese, snickers candy bars and a seriously amazing caramel swirl..the perfect ingredients of a snickers cheesecake tucked nicely into a bowl of ice cream.
As mentioned, this is really delicious, but, it is filling, so,make your portions more on the smaller side. Also, if you want to cut back on a little bit of fat..go with 1/3 less fat cream cheese, low fat caramel sauce and low fat sweetened condensed milk.