All the great tastes of s'mores in one amazing no bake cheesecake!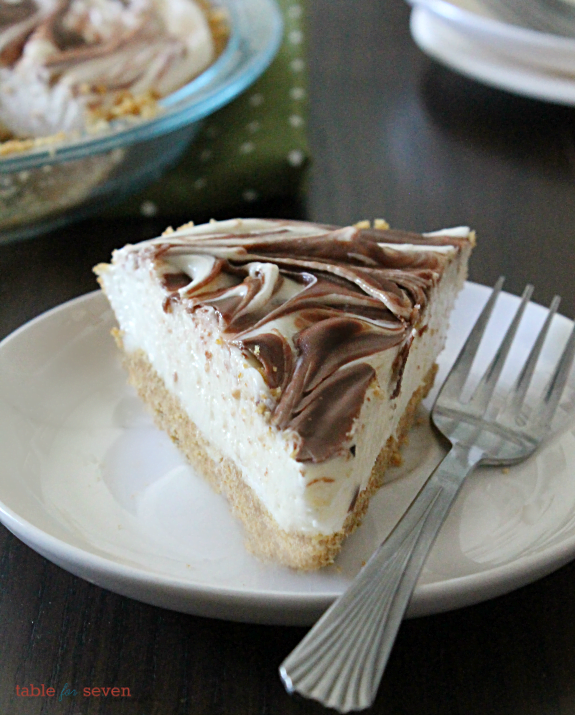 The day this cheesecake was photographed, it was about 90 degrees outside and extremely humid. The perfect weather to enjoy a no bake cheesecake, however, to photograph it? Not so good.
I took these pictures at my dining room table. Usually, my pictures are taken on a three season porch with tons of windows. Works amazing for lighting, but, it's not always weather friendly. The porch was mighty hot that day. So, instead of taking pictures there and watch the cheesecake turn to mush, I tried out the dining room table instead and they came out pretty OK.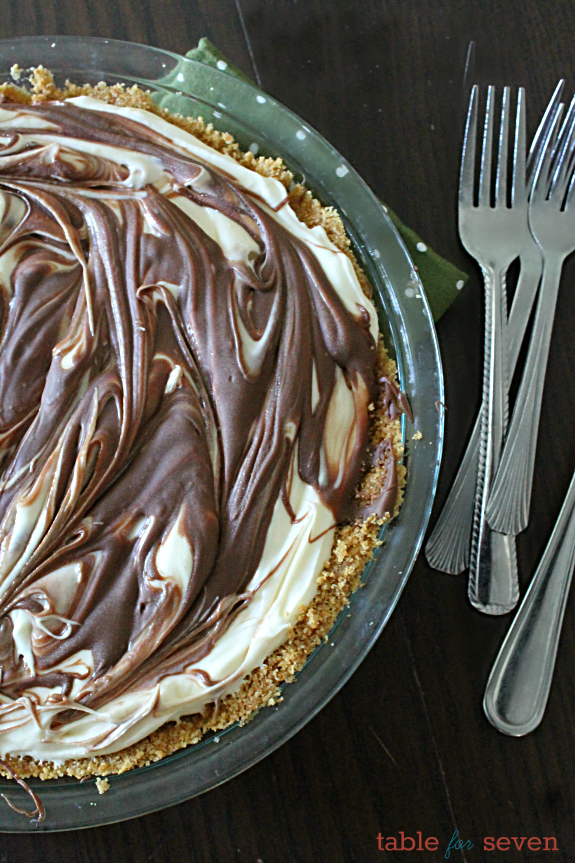 Plus, it was nicely air conditioner and there was no mushy cheesecake! Let me just say, even if it did get a bit mushy, I wouldn't of minded. This cheesecake is ah-ma-zing. Yes..delicious. Mushy or not. I was not going to miss out on a slice of it.
This No Bake S'mores Cheesecake has all the great elements of the classic s'mores treat (graham cracker, chocolate and marshmallow) all tucked nicely in a to-die-for cheesecake. It's not to be missed!
Enjoy!