Creamy, fruity and delicious! These bars are a guaranteed hit!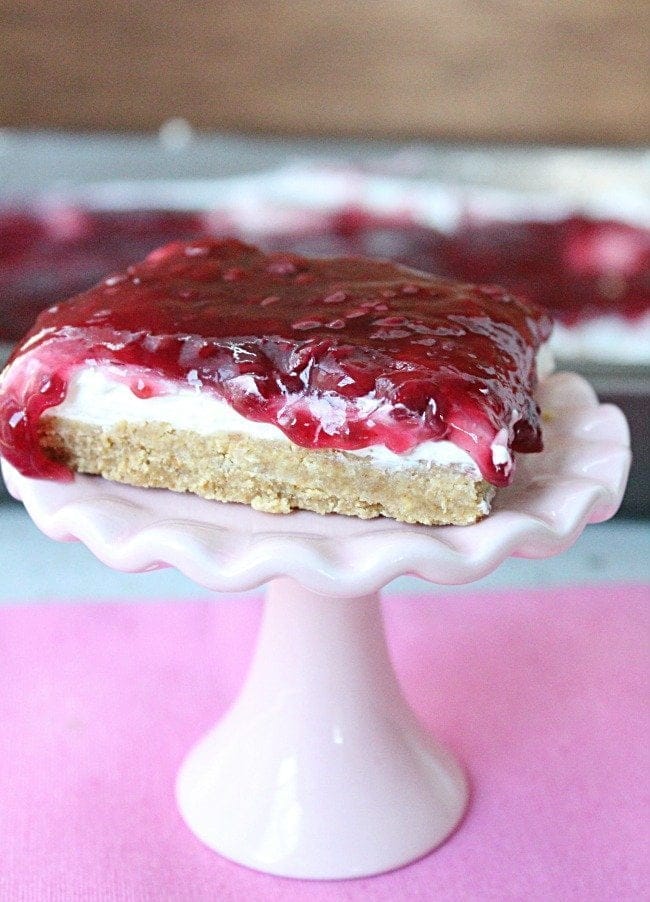 Ugh. I hate these pictures.
I love these bars, but, hate these pictures.
In the past few weeks, these bars have been made more than once. Each time, I struggled to get photos of them that I really was ok with. They were just a challenge for me to photograph. So, I apologize for the not-so-great photos. But, honestly, they are so much better than the others..trust me.
The pictures may be "meh", but, these bars ARE NOT! They are AMAZING!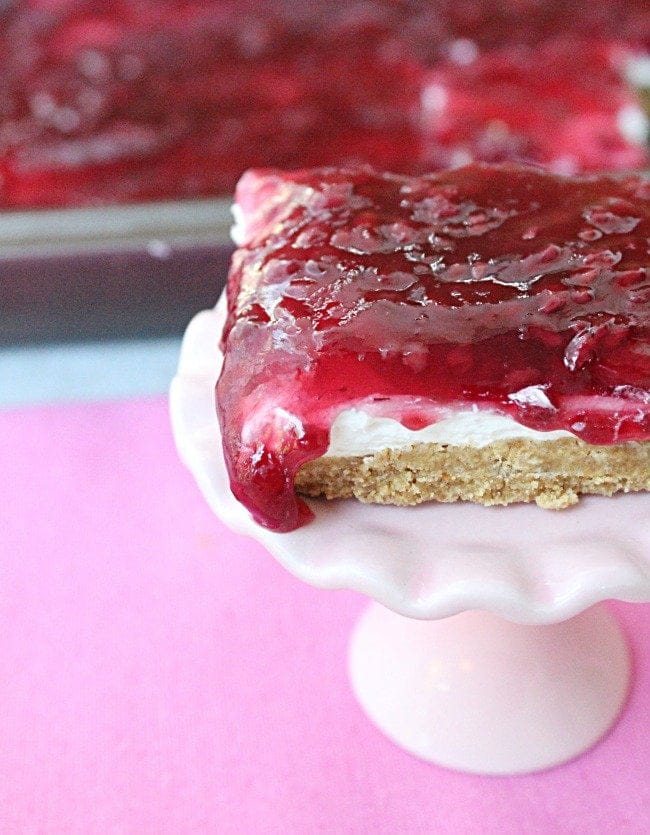 Here is our breakdown:
We start out with a basic graham cracker crumb base. Be sure to refrigerate or freeze the crust, once, it's pressed into the pan. You base needs this to hold together. I froze ours for 30 minutes and it worked fine.
Your next layer is a mixture of softened cream cheese, powdered sugar and whipped topping. This is your creamy, dreamy, cheesecake layer. Make sure to beat it until fluffy. It helps when spreading.
Also, the cheesecake layer is not overly "cheesecake-y". It's soft and fluffy and has more a subtle taste of the cream cheese than your average cheesecake. If you have a not-so-lover of cheesecake in your life, they will probably still like these bars. My husband doesn't really like any kind of cheesecake and he adored these.
For the raspberry topping, use a 21 oz can of pie filling. If you don't want raspberry, feel free to use another flavor. Just be sure to use the same size can and consistency.
Once you spread the raspberry topping, refrigerate the bars for at least 2 hours before serving. They will still be good to eat before them, but, a bit soft.
Creamy, fruity and no baking needed for these No Bake Raspberry Cheesecake Bars. A great option for a weeknight dessert or your next party!
Give them a try and have a wonderful weekend!