These puppy chow cups are drench in a gooey marshmallow glaze and are lots of fun and require no baking. A perfect treat for the warm weather.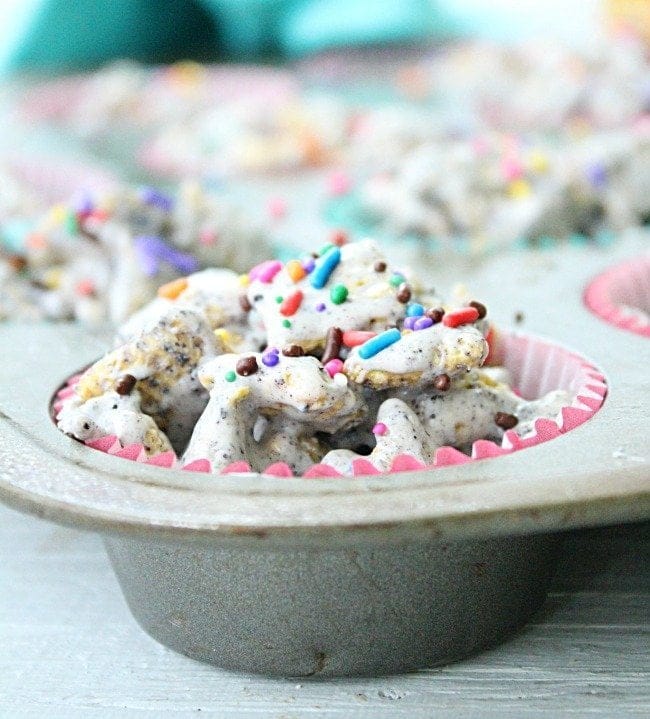 With the warm weather upon us, it's time to turn off the oven when it comes to cooking and baking. So, my crock pot and instant pot are getting even more use than usual and our desserts are the no-bake variety.
These little cups are of the no bake variety and are so addicting! They are similar to rice krispies treats, but, instead of using crispy rice cereal, you mix your melted marshmallows with puppy chow mix instead.
If you aren't familiar with puppy chow, it's a sweet mix of crunchy cereal and it's coated in powdered sugar. Some people also refer to it as muddy buddies or monkey munch.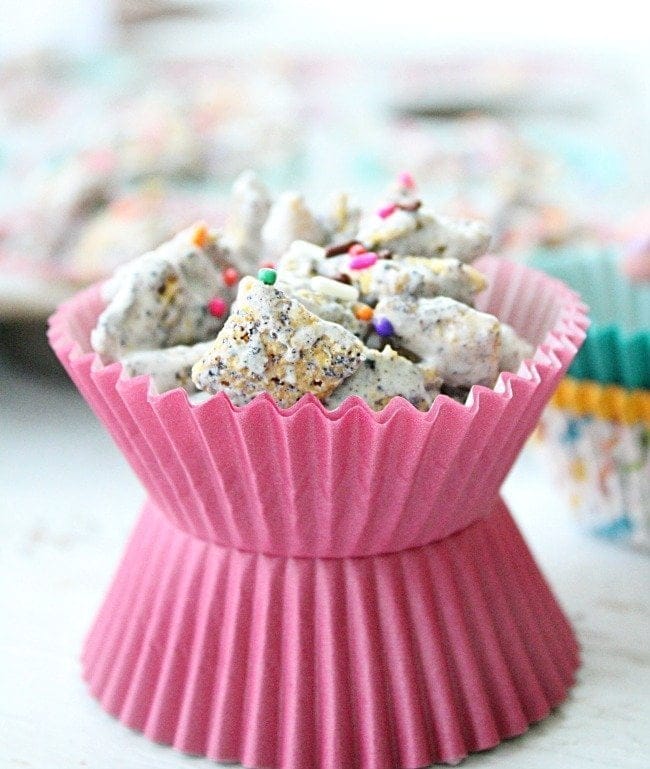 For this recipe, you aren't making the puppy chow homemade (although you can, if you prefer), you are using the premade package.
For these in the photos, I used the Cookies n Cream packaged mix. But, they come in a variety of flavors, s o, pick your favorite and go with it. You will be able to find them in your snack/chip isle of the grocery store.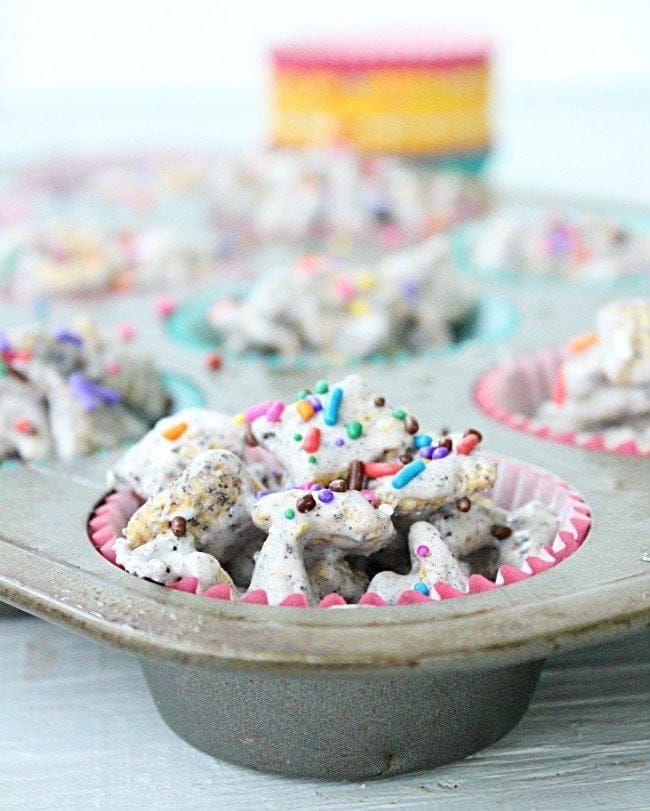 A few things to note:
These are gooey! Gooey to make and gooey to eat. Use a good amount of non stick cooking spray on everything, including the spoons you are using for stirring and scooping. Makes clean up much easier. 😉
After preparing, store them in your refrigerator to set for at least 30 minutes before serving. If it's really hot out, keep them even longer. Be sure to store any leftovers in the fridge too.
I made 12 standard size cupcake-size cups with this amount. You can make a few less cups and just fill them with more mix, if desired. However, they are a bit filling and sweet, so, making smaller portions is probably a better idea. You can also use a mini cupcake pan for these too!
Sweet, gooey, delicious and as you can see from the below picture; a favorite at our house!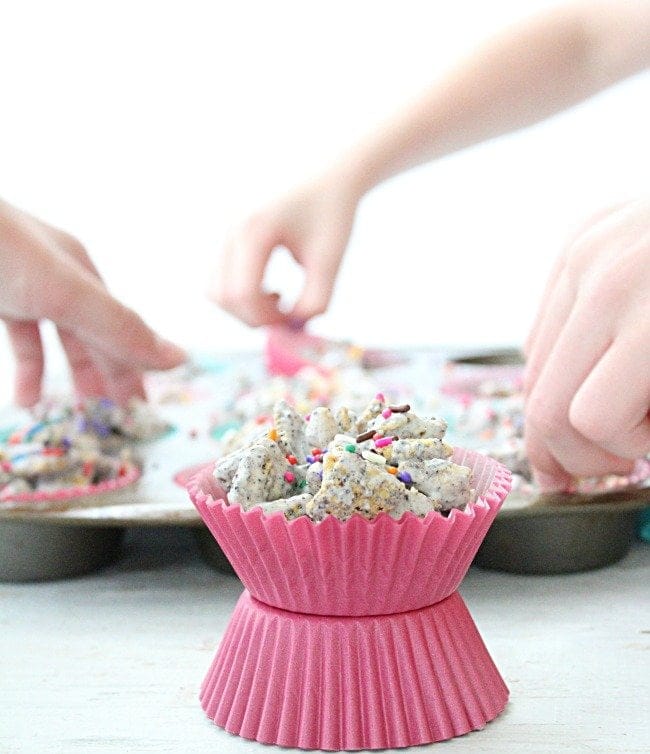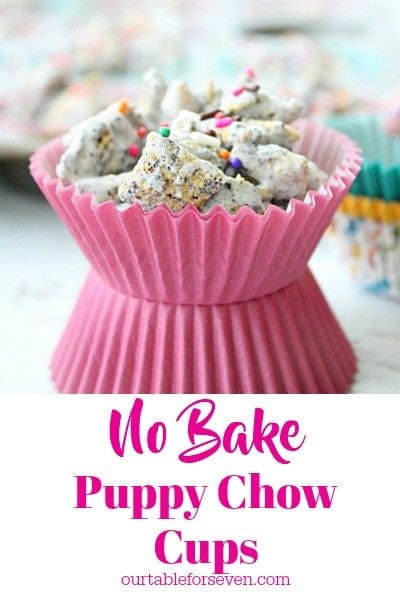 Check these out too: