No baking required for these! Easy granola bars made with chocolate chips, peanut butter and pretzels. Great for dessert or a snack.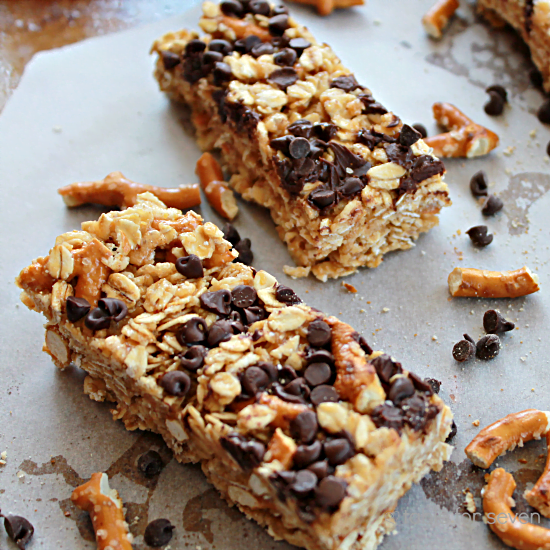 Granola bars are a pantry staple in my house. I used to buy them in enormous quantities, but, then, stopped and started making the homemade..
OK, to be honest,I do purchase the boxed variety now and then. It's usually when I come across a coupon or they have an incredibly fabulous sale on them that's to good to pass up. Otherwise..homemade is where preferred.
These granola bars are a breeze to make. They only take about 10 minutes to cook up, then, another 30 in your fridge. Packed with peanut butter, chocolate and a nice crunch of pretzel.
Easy peasy & great for snacking.