No baking required for this sweet, refreshing pie. Just a few ingredients and it's ready to go.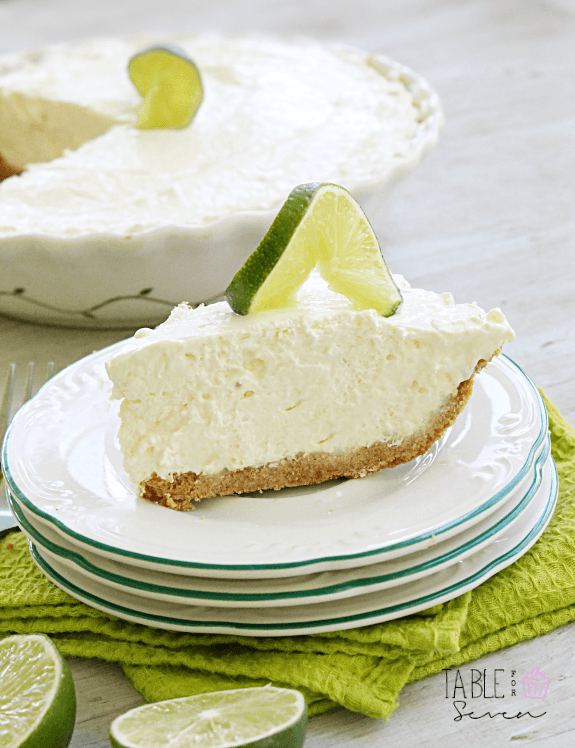 So far,this summer has been pretty nice in our area. Not too hot, not too humid. No air conditioning needed. Kinda lovely. Today, it is only 70 degrees. Weird. I'll take it, though.
It's not going to last. This weekend, the humidity and the 90 degrees are headed our way. Ick. Humidity..it just sucks. We do not have air conditioning in our house either.
So, it kinda double-sucks around here.
Of course, I'm a bit of a baby about it. My husband doesn't seemed phased by it at all. As he tells me..he didn't have air conditioning his whole childhood! He can handle a little heat. Fabulous for him. I'm just crossing my fingers that the weather people are wrong and I get to stay cool. 😉
Oh, let's forget about it and skip to the pie!
No bake lime pie to be exact. This one is just perfect for this time of year. It's easy, has a refreshing taste of sweet lime and you are not required to turn on your oven to make it.
You literally need just 4 ingredients for this creamy delight. Unless, you decide to make your own graham cracker crust, then, you have just a few more.
Also, if lime is not your thing, you can easily replace the lime juice with lemon or even orange. Both will work great!