The classic combo of chocolate and peanut butter loaded in an easy no bake oatmeal bar!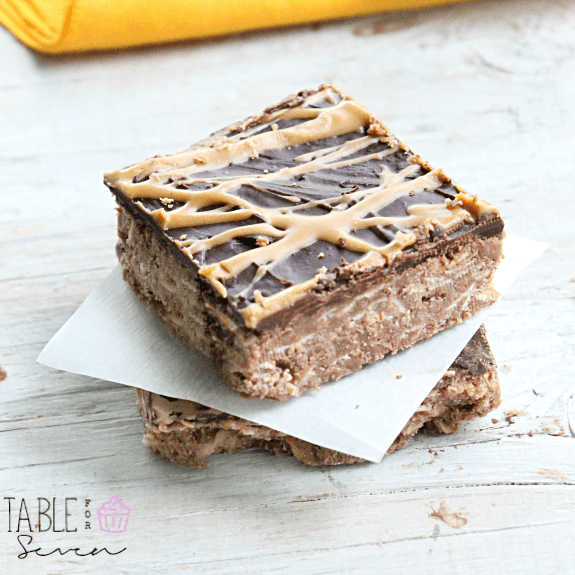 As you guys can tell, I've been a bit of a no-bake kick lately. I can't help it.
When the weather rises, my oven goes off. No bake desserts and crock pot dinners fill up my summer. It's just makes things a bit easier.
These bars were originally post back in 2012, but, they are so good and peanut buttery, I just had to share them you again. Also, they are no bake..the kick continues!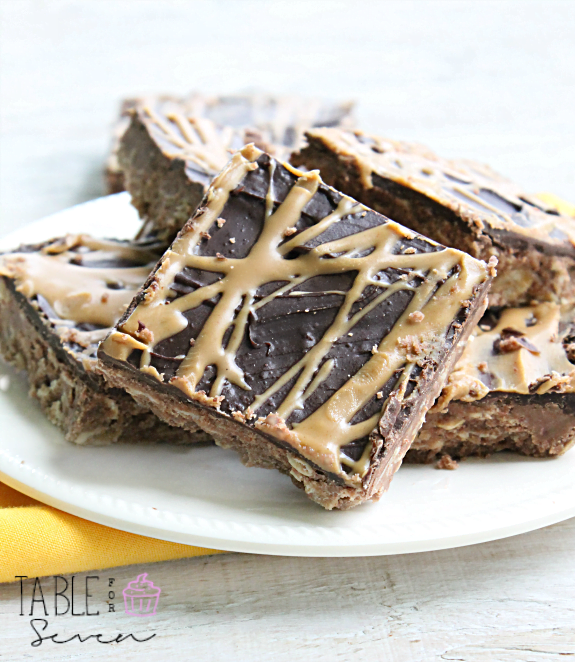 Peanut butter, chocolate and oatmeal make up these amazing bars. Your base is a chocolate wafer cookie (like these) and the peanut butter drizzled on top completes the package. A perfect combination.
Give them a go and let me know if you love them as much as we do!