No need for your oven with this chocolate delight!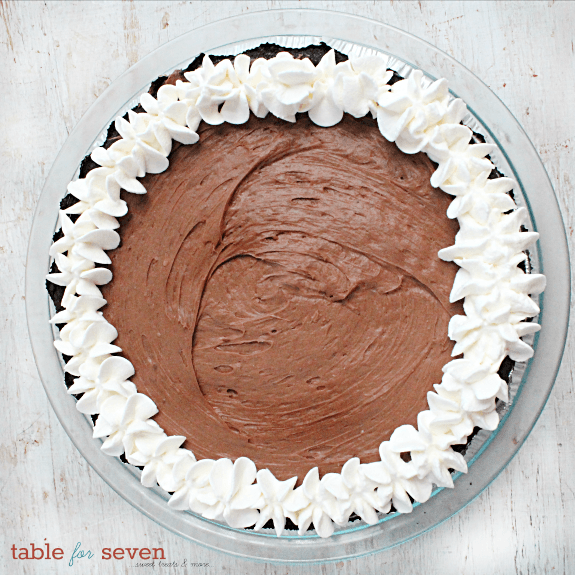 With the start of Fall, we are usually in pumpkin mode across the food blogsphere. However, personally, I am still in a no bake dessert zone.
Since May, I've been sharing my share of no-bake treats with you guys. Today, is no different. Don't worry, it will probably be the last of the season. Pumpkin will making an appearance before you know it!
For now though, we have a nice, no bake cheesecake. A nice, chocolate cheesecake! You are going to love this one, my friends.
Here is our breakdown:
You start out with a chocolate cookie pie crust. If you wish to make one homemade, great. If you want to go with store bought, also great. Whatever works for you.
Next, we melt some chocolate and let it cool. Don't forget to let it cool! Mix the chocolate in with softened cream cheese, sugar and a bit of milk for your filling.
Spread the chocolate mixture into your pie crust and refrigerate for at least 2 hours before serving.
There you have it: Chocolate cheesecake. So easy. 👍
I opted to pipe some whipped cream to the edge, but, you can just spoon a big dollop on it individual pieces before serving
This No Bake Chocolate Cheesecake is a great, simple, delicious cheesecake that is perfect for just about any occasion or just a special weeknight dessert.
Enjoy!