A deliciously perfect pie for upcoming spring. Fresh blackberries, creamy yogurt and a graham cracker crust..pie heaven!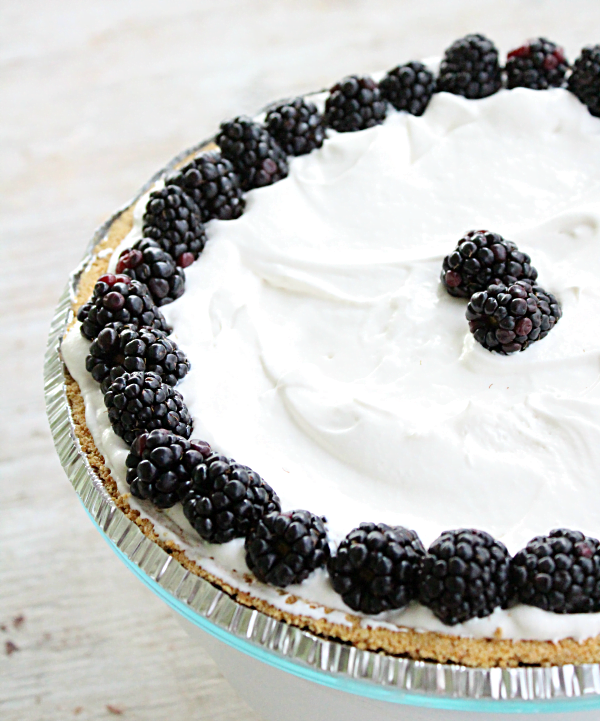 Happy Pi Day friends!
To celebrate, we are having pie.
Get it? Pi-Pie. It's math/dessert humor. Sorry about that..I couldn't help myself.
However, it does feel kinda odd posting a no bake pie with blackberries.
We received about 3 inches of snow in our area in the last few days. But, I can't really complain about the weather. Our winter has been very mild and the snow isn't staying for long. Temps are on the rise already and spring is right around the corner.
Fingers crossed. 🤞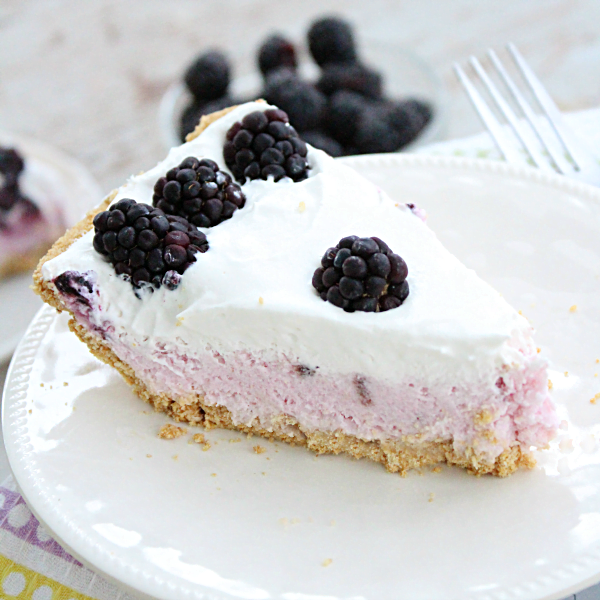 Our pie this Pi Day is, in fact, no bake. It's also loaded with tons of blackberry flavor and creamy whipped topping.
Your ingredients:
pie crust
yogurt
whipping topping
gelatin
blackberries
Ah! It's so easy!
A few minor notes:
This pie is a bit soft. It is best served a bit on the frozen side. Not rock solid frozen, but, a bit more than just cold in the fridge. It still will be delicious either way, but, keeping it extra cold will be alot less messy for you.
If you can't find blackberry yogurt, mixed berry will work too.
Have a wonderful #Pi day!