Just 5 simple ingredients and no baking required for this fast, fun and healthy snack!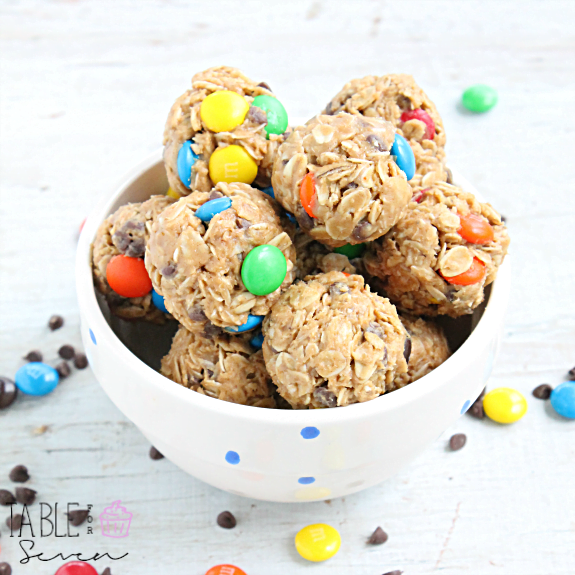 The temperatures have been on the rise, hitting just about 92 yesterday.
Which normally would drive me batty. But, I'll take it. After seeing that Phoenix was 110 degrees this week, 92 seems rather mild. I'll deal with it.
Of course, it helps tremendously that we just got a nice, giant, brand new air conditioner!
It's a huge beast, but, gosh..it's so lovely and cool in my house now. I may not leave here until October. 🙂
For these yummy bites, you don't have to worry about the weather at all. They are no bake. My new favorite way to satisfy my sweet tooth this summer.
They also only need 5 ingredients!
Five ingredients that you probably have in your kitchen as you read this:
peanut butter
oats
honey
M & M candies
mini chocolate chips
All the great flavors of the great Monster Cookies, but, a bit less work.
Monster Cookie Granola Bites are perfect for a quick snack and taste amazing!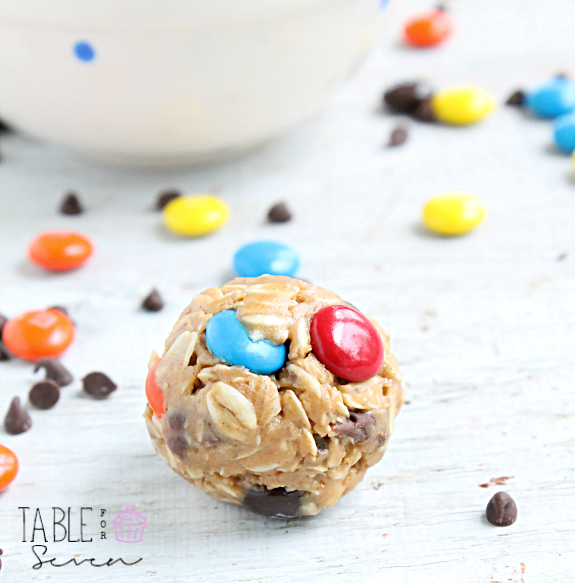 More Monster Treats!