The delicious "monster" flavor combo of peanut butter, oatmeal and chocolate are packed into one amazing dip!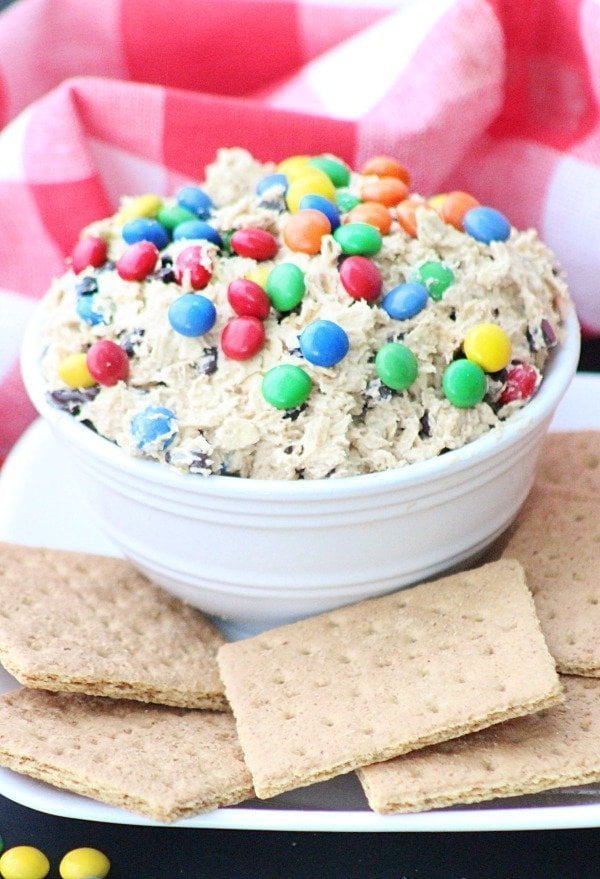 It's Monday..are you ready for a new week?
I am. For sure.
We spent last week battling the flu at my house. Two kids were down for the count, I felt awful for the two of them. Fatigue, fevers..ugh. I even had to take my daughter to the ER to avoid her getting dehydrated. Major..ugh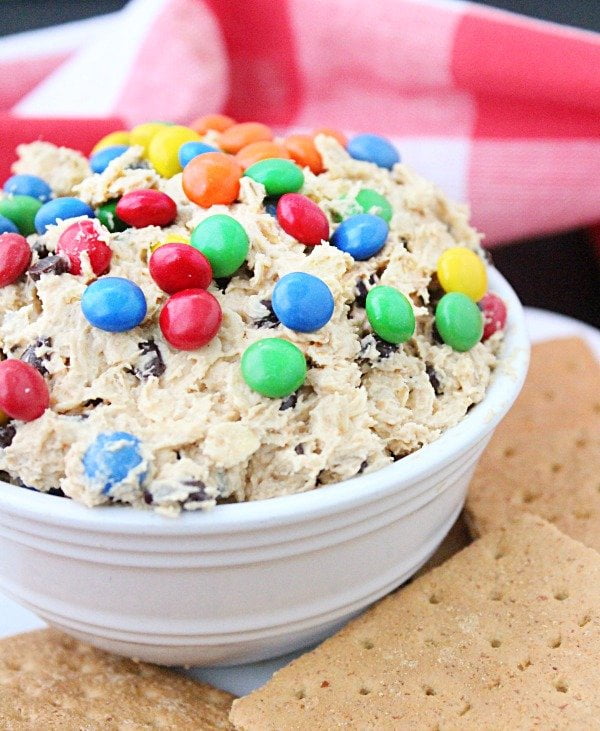 The rest of the family has been OK, thanks to me keeping my fingers crossed and more importantly, preventive flu medicine from our doctor.But, as any parent knows, when your kid is sick, it's just stressful and awful. Thank goodness though, they are both doing much better and we are all ready to start a new week!
To start this new and healthy week, I'm sharing dip with you guys today.
A dip that is loaded with: peanut butter-oats-chocolate chips-colored chocolate candies.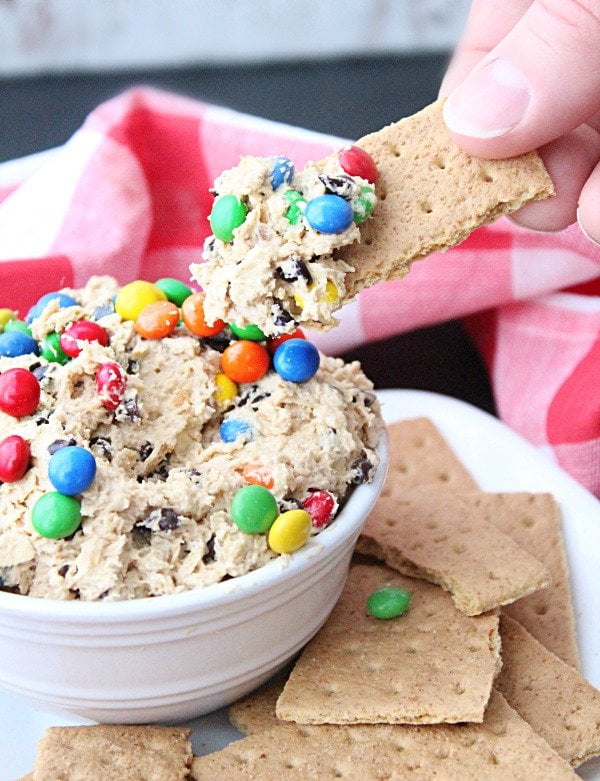 The classic ingredients of monster cookies. 😍🌈
It only takes about 15 minutes to mix together and goes great with graham crackers, fruit and vanilla wafers.
This Monster Cookie Dip is really fun and extremely delicious..try it immediately!