Soft, chewy bars filled with oatmeal, peanut butter and fun M & M candies! The classic "monster combination.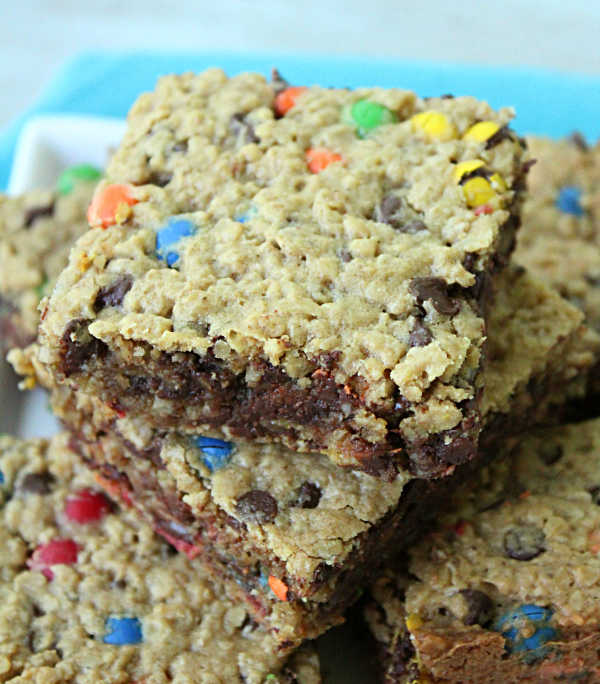 TGIF friends!
I hope you don't mind a super short post today. It's been a little crazy here this week and my brain is just not cooperating anymore, so, we will just get right to it.
We have some ultra-delicious cookie bars for you today!
Oatmeal, chocolate chips, peanut butter and mini M & M's. All fabulous on their own, but, together? Pretty darn amazing and the classic "monster cookie" combination.
Soft, chocolaty and oh-so-good!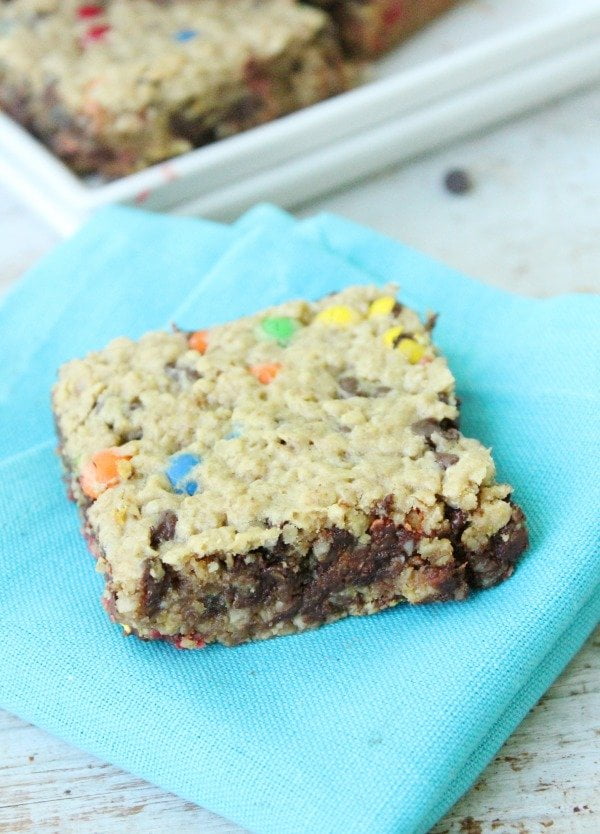 More Monster Love: