Grab some ice cream and make yourself some pie!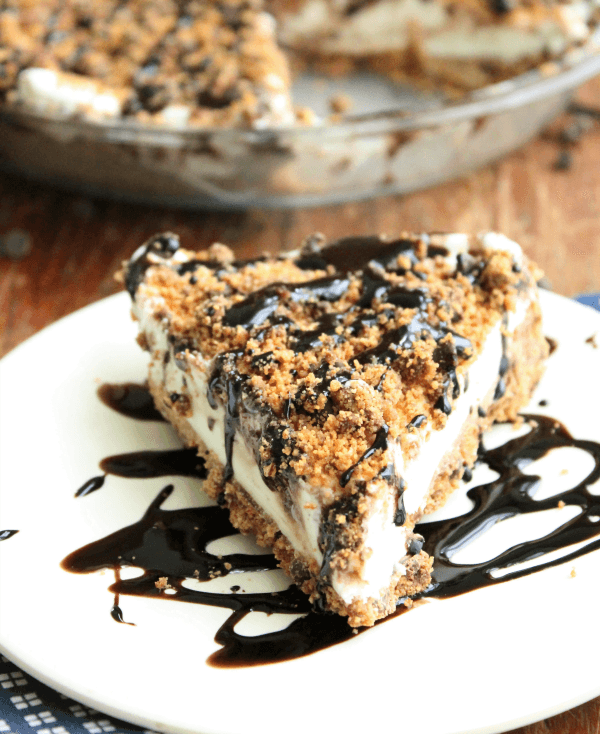 Meet my new favorite ice cream dessert: Pie!
Ok, this blog is pretty much filled with oh-so-easy desserts. But,this one? It's easy as…pie. Sorry, I just had to say it. 😉
But, honestly, it is.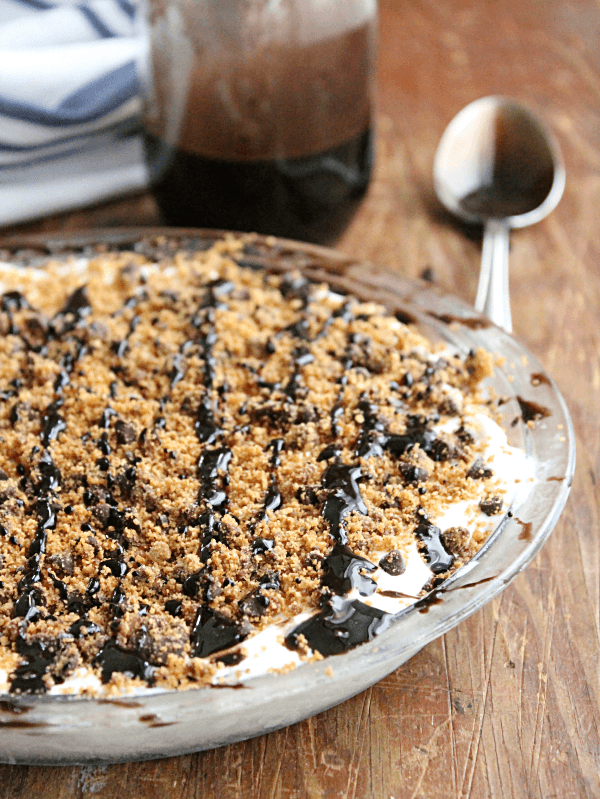 How to Make:
You start with a graham cracker crust (with the added bonus of mini chocolate chips!), then, fill it with ice cream.
Top off your ice cream with your graham cracker crumb mixture and finish it off with more mini chocolate chips and chocolate syrup.
Making your ice cream and chocolate syrup homemade is really easy too:
This Mini Chocolate Chip Ice Cream Pie is simple, delicious and a great way to enjoy a cool treat!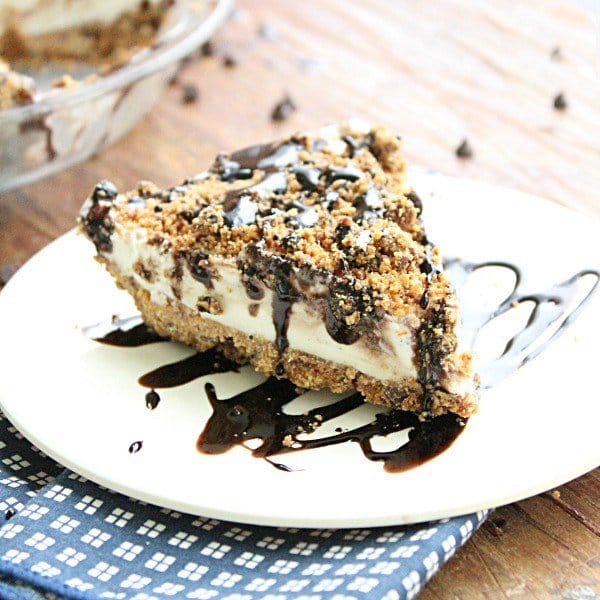 More No Bake Pies to Enjoy: