Guilt free and Weight Watchers approved.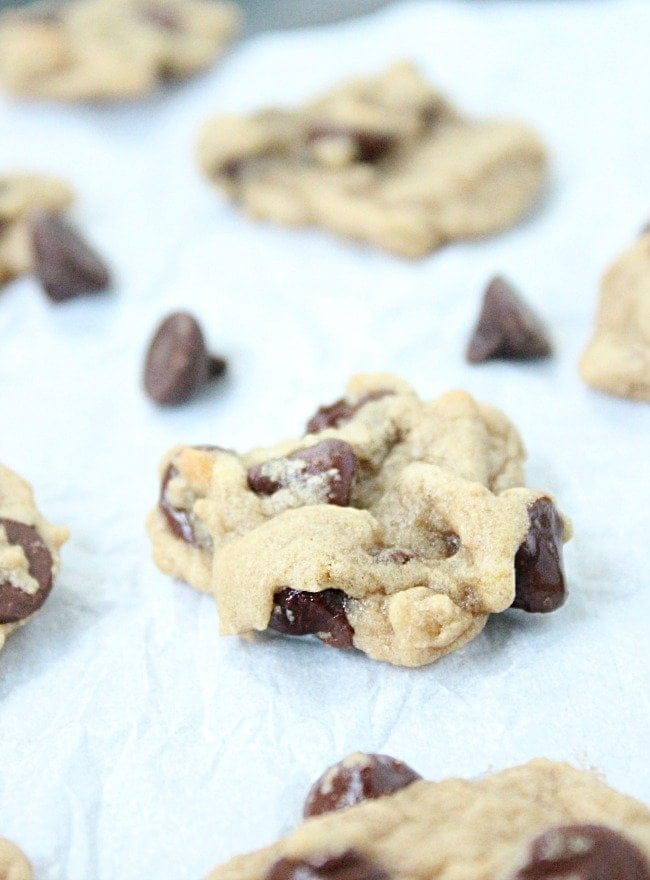 These cookies are traditional chocolate chip cookies with a little twist…they are mini! They are just as delicious as a regular chocolate chip cookies, just a little less guilt.
I found this recipe quite a long time ago when I was on Weight Watchers and fell in love with it.
Ingredients Needed:
Butter
Oil
Brown sugar
Vanilla
Flour + Salt = Baking soda
Egg whites
Chocolate chips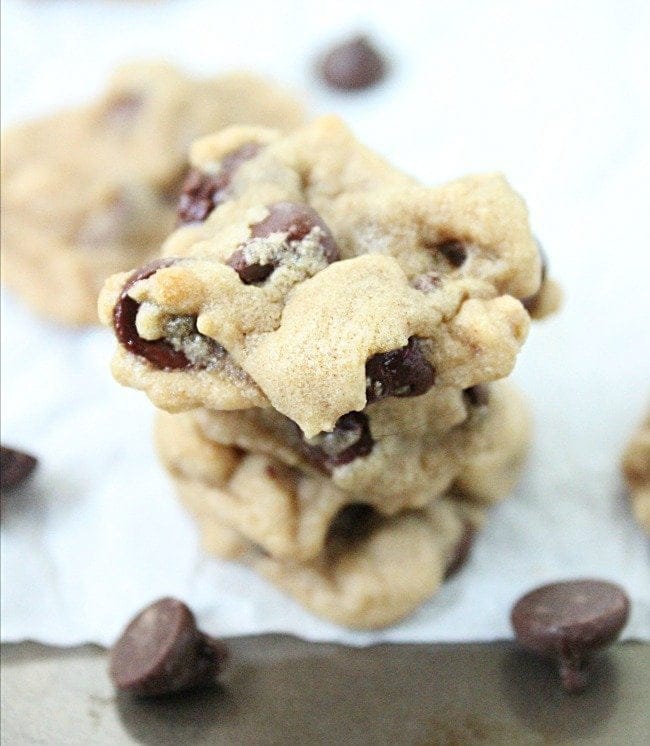 Butter: You only need 2 tablespoons for these cookies! Just be sure it's softened. Cold butter may alter the texture of your cookies.
Chocolate Chips: You can substitute the regular size chips with the mini version.
Oil: Stick with a neutral tasting oil ( canola/vegetable/sunflower) and you are good to go.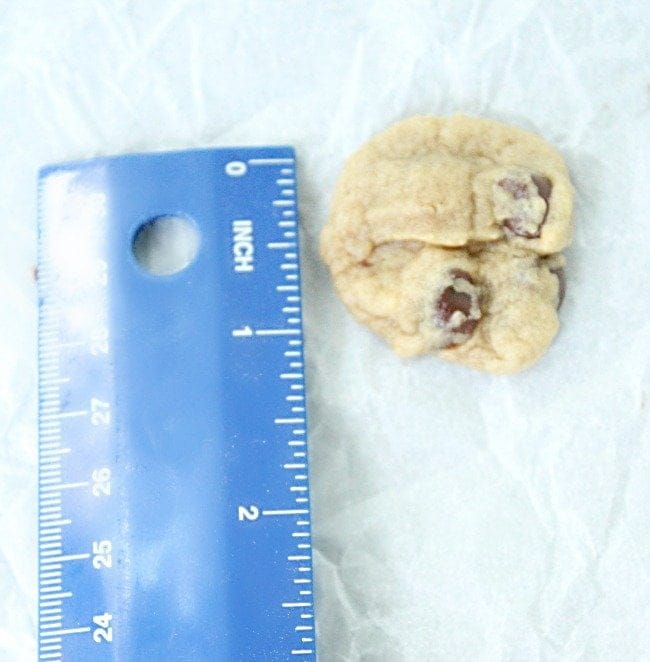 A few notes:
These cookies are only about 1 inch in diameter. See the above picture (with ruler) to see the exact size.
If you do follow Weight Watchers, these cookies are only 1 point. (with the changes in WW in the past few years, please double check this before logging it with your WW account)
You can make these cookies in a larger size, simply increase your baking time a smidgen. Just Remember: Larger cookies will change your nutritional numbers and WW points.
They may be mini in size, but, not chocolate! 1/2 cup is more than enough chocolate chips for these little ones. I made 48 mini cookies and there was plenty of chocolate in each cookie.
Storage: Keep in a covered container. No need to refrigerate, unless it's really hot/humid in your area.
Freezing: These freeze really well! Stash a few in a freezer safe covered container/storage bag and grab one when the mood hits. They will stay good for 2-4 months.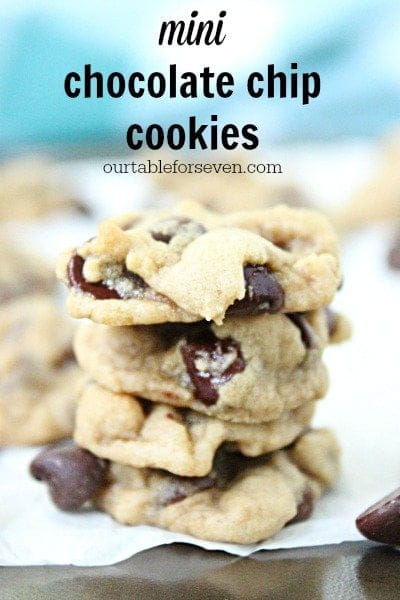 Love Chocolate Chip Cookies? Try these Too: