Mini Cheesy Taco Cups are perfect for a quick dinner! Crunchy cups filled with flavorful taco meat and topped with your favorite taco garnish.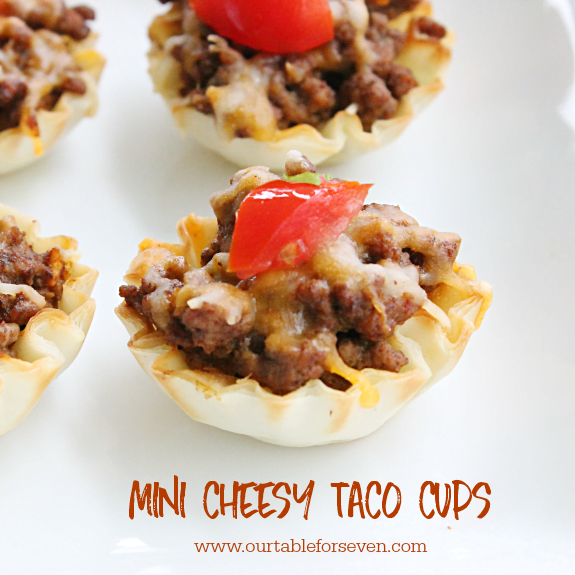 Happy Sunday Friends! I hope you are enjoying your weekend.
I shared these tasty little cups quite a long time ago here at Table for Seven. They are my favorite thing when it comes to dinner: easy.
These are easily interchangeable too. Perfect for ground beef, but, ground turkey or chicken work just as good.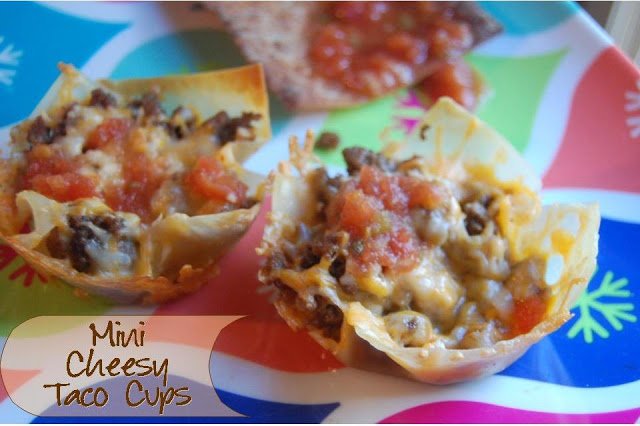 Your little cups can be switched up too. The original recipe (photo at bottom of post) was for wonton wrappers, but, I recently have been using frozen filo cups for them too.
They are a bit smaller than the wrappers, however, they are zero effort and make these easier than before, which, I didn't even was possible.
Because, well, they are easy. I keep saying that, don't I?
Top them off with your favorite taco accessories and you have yourself a delicious, quick, dinner!