They're pies! They're mini! They're apple! They're really delicious!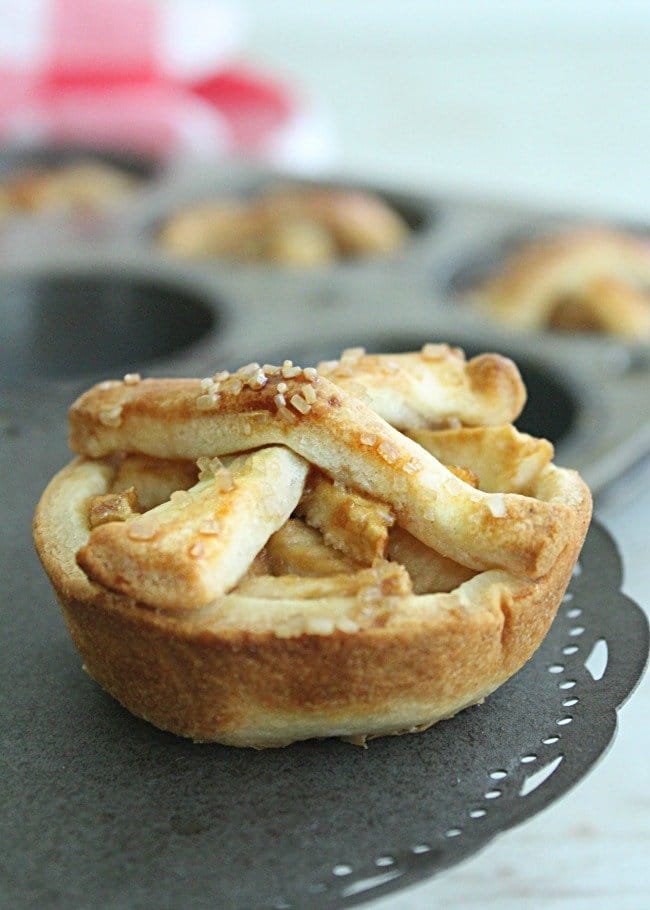 Apple season is in fully swing, which is just about the right time for pie. ♡
Don't worry! These pies won't take you hours to prepare and bake. They are mini size, so, you will have more time to spend eating them, than, making them, and that..is a good thing.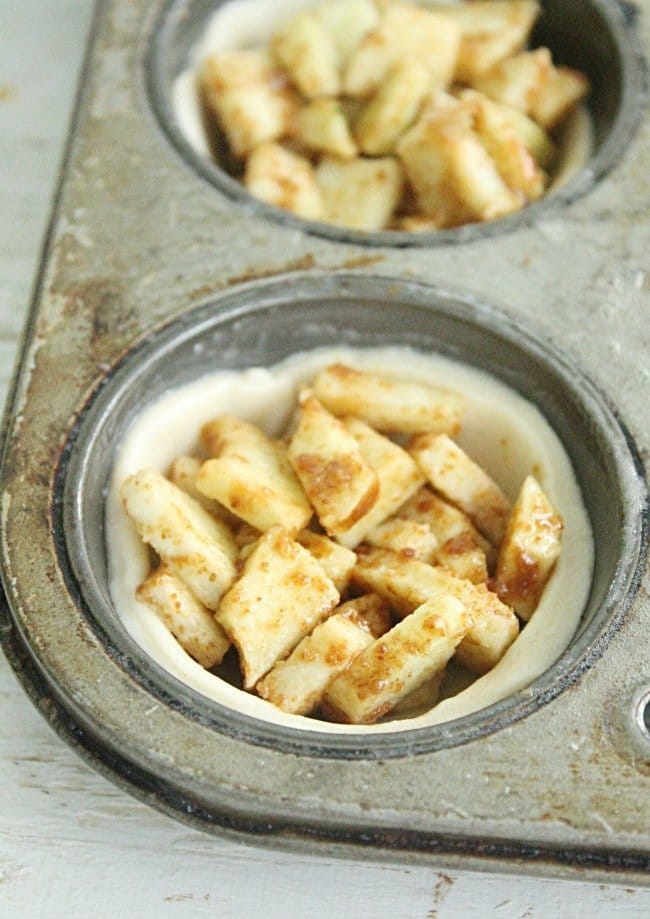 Ingredients Needed:
Pie crust – It can be homemade or store bought. The size should be able to fit a 9 inch pie plate.
Apples: Peeled and chopped. You will need 1 1/4 cups, which is approx 2 medium size apples.
Flour
Vanilla
Sugar
Ground Cinnamon
How To Make Mini Apple Pies: First, let your pie dough come to room temperature. Then, roll it flat.
With a cookie round cookie cutter, cut out 6 circles that are about 3 inches in size. If you don't have a cookie cutter, the band of a mason jar or a cup will work.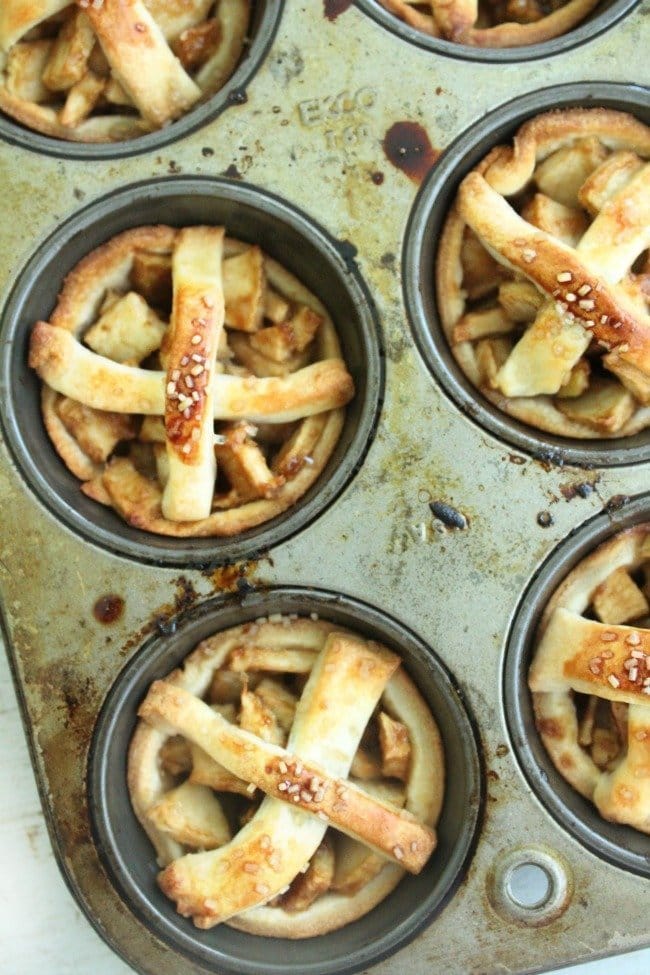 Next, grease a 6 count muffin pan. Press the pie dough rounds into the bottom of the pan. The pie crust should also go about 1/4 of the way up the sides.
Mix the chopped apples with the filling ingredients. Spoon the apple mixture into the unbaked pie crusts.
If desired, you can take a few of the pie dough scraps and make a pattern on top of the apples. I also then, topped with coarse sugar. This is also optional. Leaving the tops with just apples work just fine.
Topping ideas: Vanilla ice cream, whipped cream or caramel sauce.