A great way to make use of your leftover mashed potatoes! Crispy waffles with the savory taste of cheese, potatoes and a variety of spices. Serve them as a meal, a side dish or for breakfast!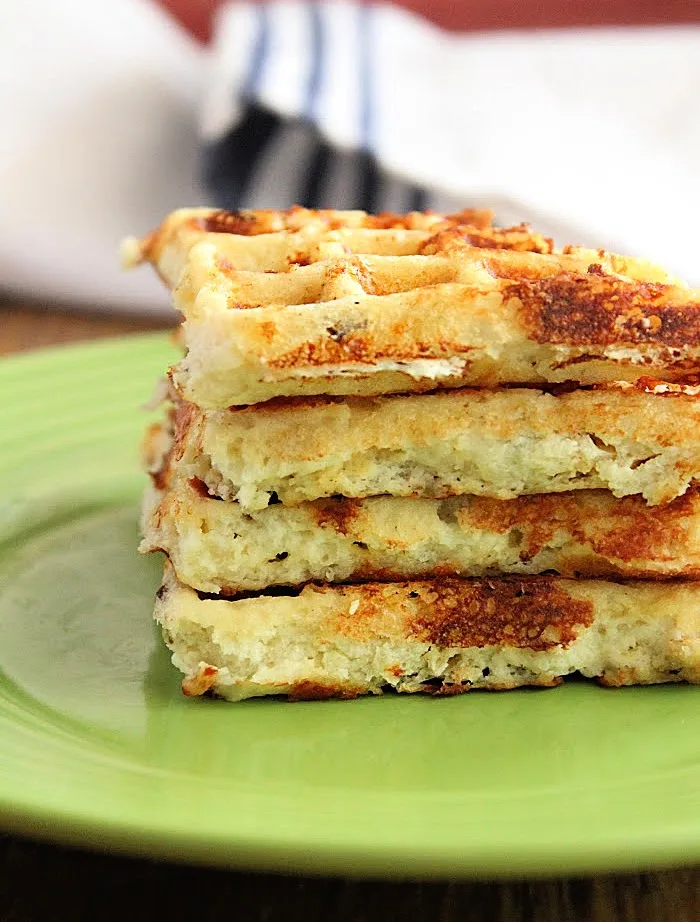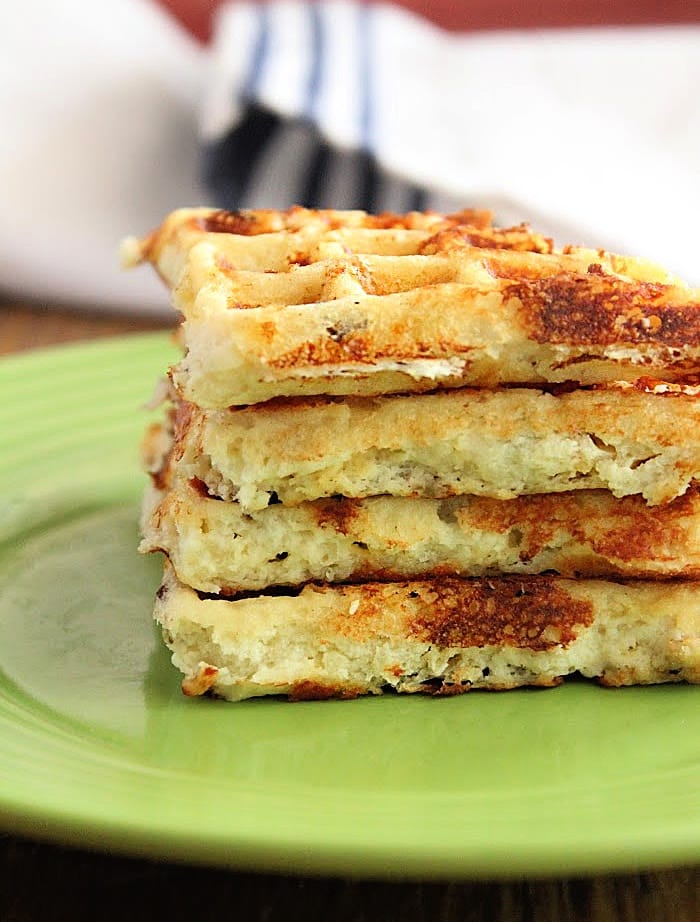 When I discovered this recipe, I wasn't quite sure about it. Mashed potatoes in the waffle iron? 🤔 Mmmm..interesting. Of course, we do love our carbs around here, so, I gave them a try.
These are amazing! Crispy, flavorful and easy to prepare.
Ingredients List:
Mashed potatoes
Bread crumbs
Milk
Eggs
Shredded cheddar cheese
Baking soda + baking powder
Dried spices: Salt- Pepper-Garlic powder-Onion powder-Oregano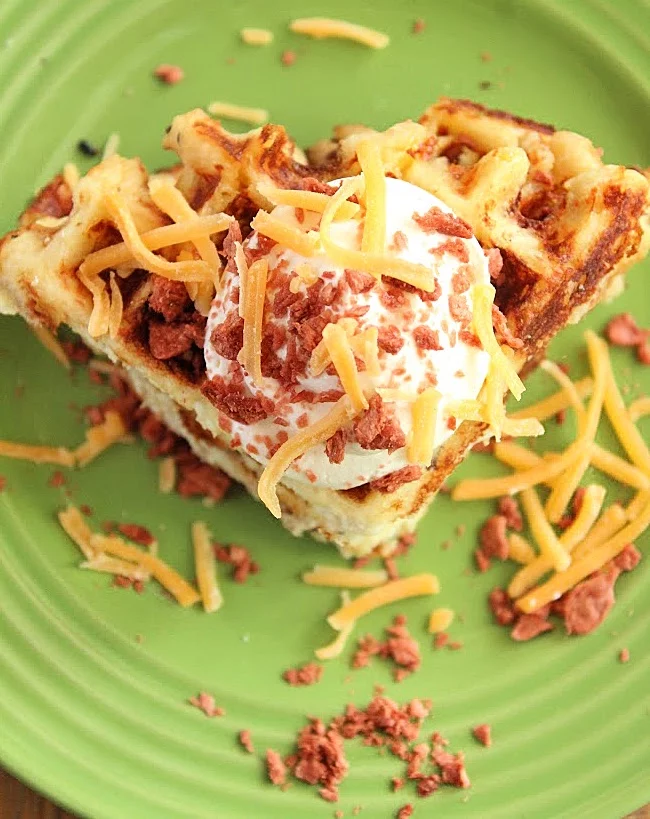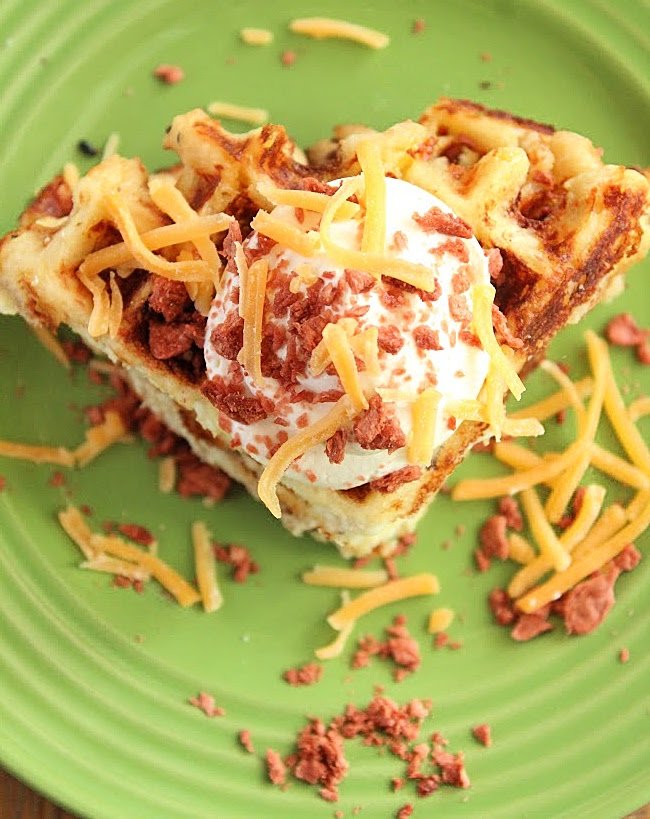 Mashed Potatoes: If you have leftover mashed potatoes in your fridge, perfect! If not, you can always buy a pre made package of mashed potatoes. We are crazy about Bob Evans pre made Mashed Potatoes. If you can't find this exact brand, many grocery stores have a brand equivalent. If you can't locate a pre made pack and want quick mashed potatoes, buy a pack of potato flakes. They will give you mashed potatoes in about 10 minutes.
How to Prepare:
Preheat your waffle iron and spray with non stick cooking spray.
Next, mix together the mashed potatoes and remaining ingredients. Scoop about 1/3 cup of the potatoes and place on waffle iron. Close the lid and cook for 3-4 minutes or until cooked thoroughly or until they are brown on top.
A few notes:
If desired, you can add more/less batter to the waffle iron for bigger/smaller waffles. Simply adjust your cooking time.
Waffle Iron: Mine is a round classic waffle iron (see recipe card). I haven't tried these with a Belgium waffle iron, but, it should work fine. You may just need to adjust your cooking time.
Are your waffles sticking/breaking up on the waffle iron? Add an egg white to the remaining batter. This should help bind them together a bit better.