All the great flavors of a pecan pie loaded into a delicious bar!
I can't seriously believe that Christmas is Monday. Already! It seems like it was just summer. This year has flown by in a crazy fast way.
This year has been a good year for our family..some changes, but, all good. That goes for here at Table for Seven too. We just keep chugging along here and each year, my readerships grows and it's just such a good feeling. Thank you to all of you for that..my family and I greatly appreciate all of you!
With that, I want to let you guys know that this is my last post for the year. I will be taking some time off for the holidays.
For our last post of 2017, we have these absolutely amazing pecan bars.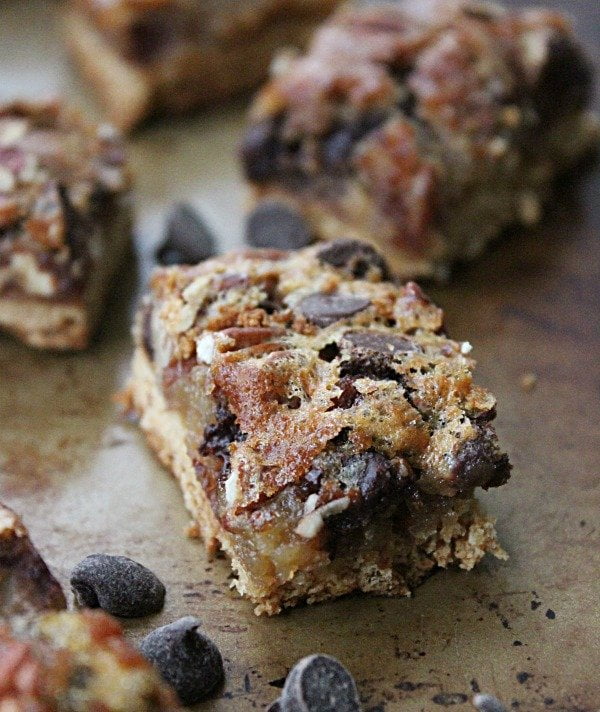 They have all the delicious tastes of pecan pie, but, it's all nicely tucked into a portable bar.
Our base is a simple, cake mix, egg and butter mixture. Then, our filing is your traditional pecans and brown sugar. But, instead of using corn syrup, we are using maple syrup. It added a great flavor twist to these and goes awesome with the chocolate.
These Maple Chocolate Pecan Bars are so good and a great alternative to the classic pie!
🎄Happy Holidays everyone and see you in 2018!🎄