How To Make Brown Rice: For Instant Pot & Stove Top: An easy and healthy side dish that is a snap to make. Dress it up or eat plain for a multitude of dining ideas.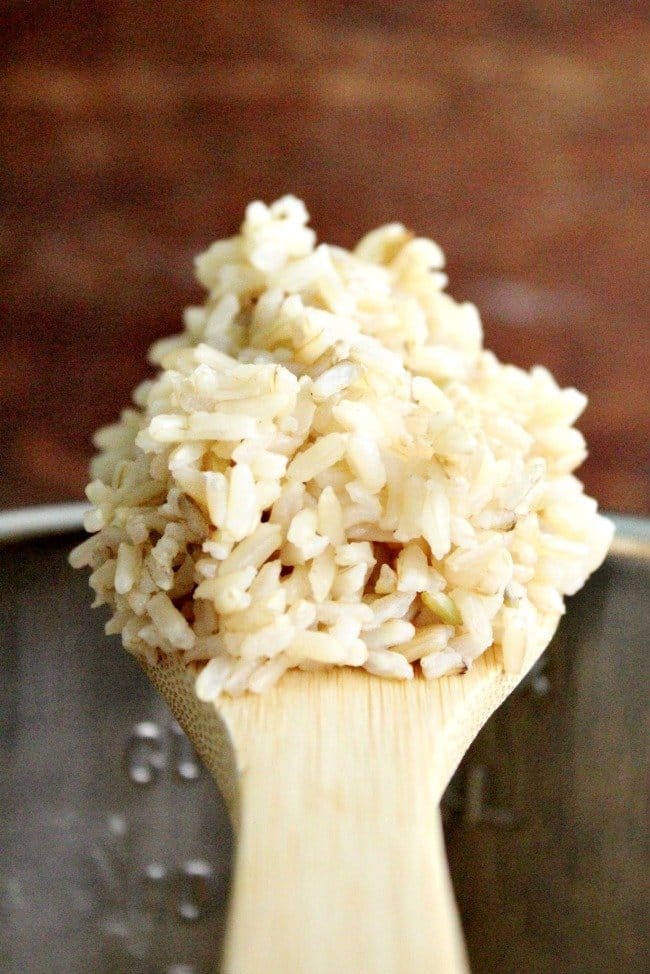 My last post was some pretty simple chicken. Today's post is a pretty simple brown rice that would go great with that chicken, but, will also go great with just about anything else you are serving.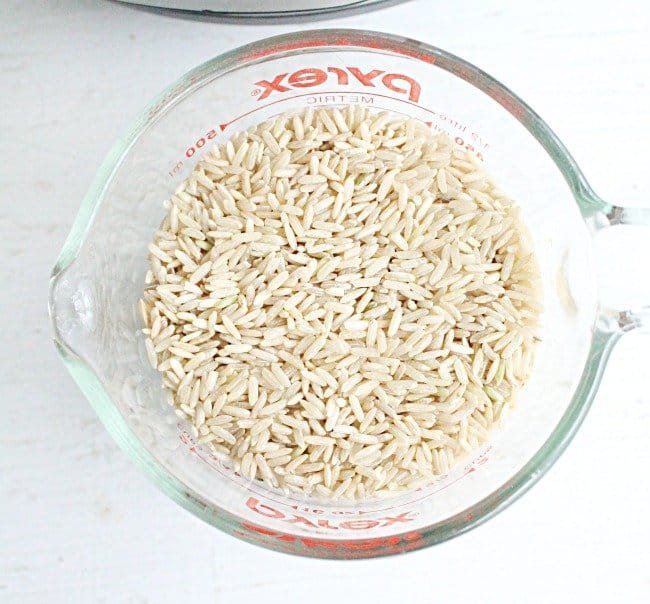 Guys, these may not be exciting or glamorous recipes, but, honestly, this is what we are eating right now at my house. I'm sticking with pantry staples and dishes I know my family likes and will eat. It just doesn't feel like the right time to dive into a bunch of new dinner recipes.
Ingredients ? Just long grain brown rice and water.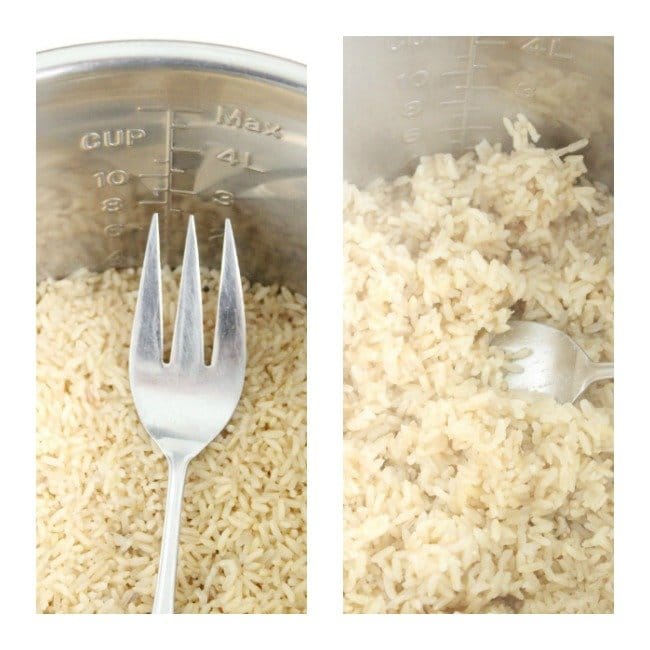 Use Your Instant Pot (Pressure Cooker)
First, add the dry rice into the pot. Then, pour in the water. Be sure that all the rice is submerged in the water.
Cover with the lid and turn the valve to the sealing position.
Cook the rice on high pressure for 22 minutes. Then, do a natural release.
Remove the lid and fluff the rice with a fork. Don't stir it!
Use Your Stove Top:
Add dry rice to a good size saucepan. It will need to have a tight fitted lid. Then, add in water and again, be sure all the rice is submerged in water.
Under medium heat, bring the mixture to a boil. Once it's reached this point, place the lid on the saucepan and lower the heat to simmer. Keep it simmering for 45 minutes. Don't lift the lid!
Once the time is up, turn off the heat. Don't remove the lid! Let it sit for 5 minutes. Then, remove the lid and again, fluff the rice with a fork.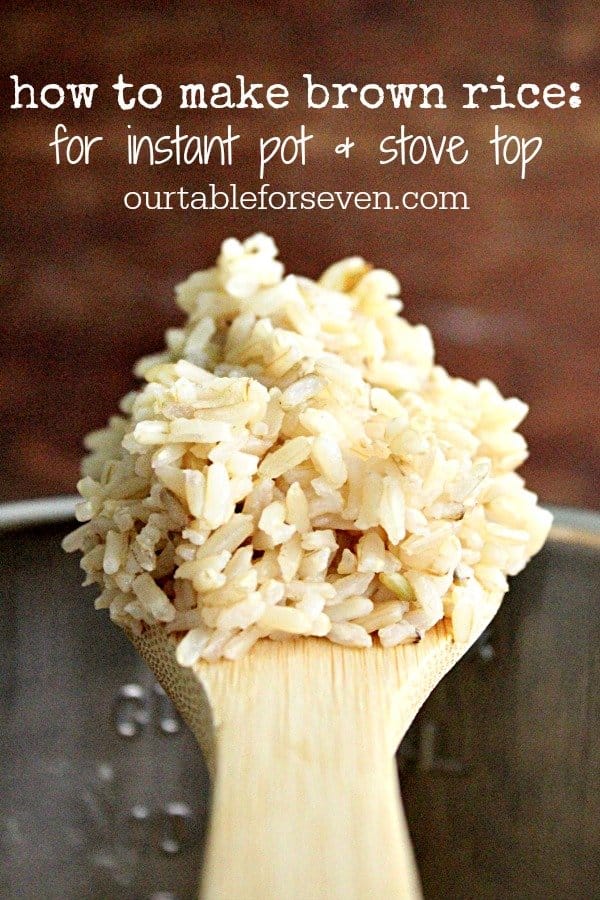 Water Note: The amount of water is different for each version..check the recipe card.
Is this guide also for white rice? Nope. White rice is made differently and has a shorter cooking time.
Can I freeze cooked brown rice? Yes. Store the cooled rice in a freezer safe bag and make sure all the air has been removed before sealing.
To reheat in microwave: Place frozen rice in a microwave safe bowl and cover. Cook on high heat for 2-3 minutes.
To reheat on stove top: Place frozen rice in a saucepan with a bit of water and cover. Reheat under low heat until hot.