Creamy soup loaded with elbow noodles and a smooth cheese sauce. Goes perfectly with a side of crusty bread and topped with bacon. It's easy to prepare and can be on your dinner table in just under an hour.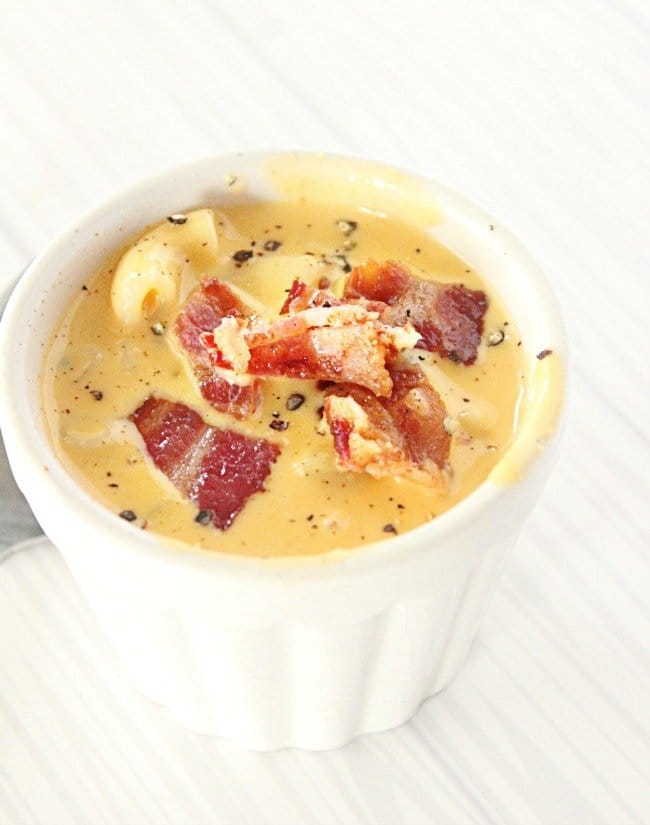 It's #SoupSeason! Let's celebrate with cheese and pasta. 💛
The Ingredients Needed:
1 package deluxe mac and cheese mix
Shredded cheddar cheese
Chicken broth
Milk
Whipping cream
Garlic powder + Onion powder + Paprika + Black pepper
Dijon mustard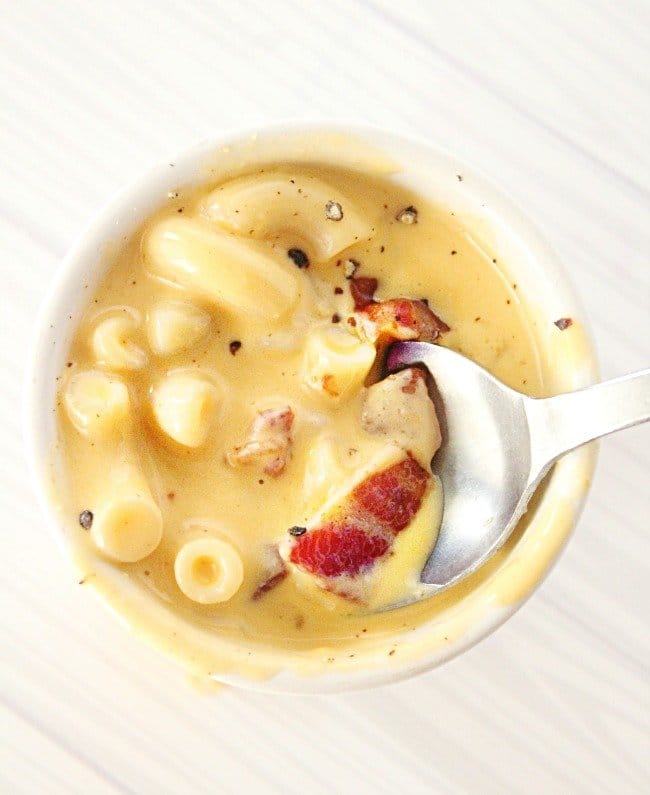 Deluxe mac and cheese mix? Deluxe mac and cheese mix can be found in the same section as the regular boxed mac and cheese. The difference? Regular boxed mac and cheese comes with powdered cheese. Deluxe mac and cheese comes with a cheese sauce.
No whipping cream on hand? Simply substitute it with another cup of milk.
Dried Spices: Below is the the combination of spices I used. However, they can be increased/decreased to your own preferred taste. Your can also add a few more and make it your own!
Want to Dress Up Your Soup?
↓ ↓ A few ideas for topping your soup or stirring right into it
Cooked & crumbled bacon
Sour cream ( or plain Greek yogurt)
Your favorite shredded cheese
Hot sauce
Salsa
Fresh chopped tomatoes, onions or pepper
Chopped broccoli
Croutons
Tortilla chips
Fresh herbs
The possibilities are endless!