Soft cookies loaded with a creamy frosting. Skip the store and make these popular cookies at home!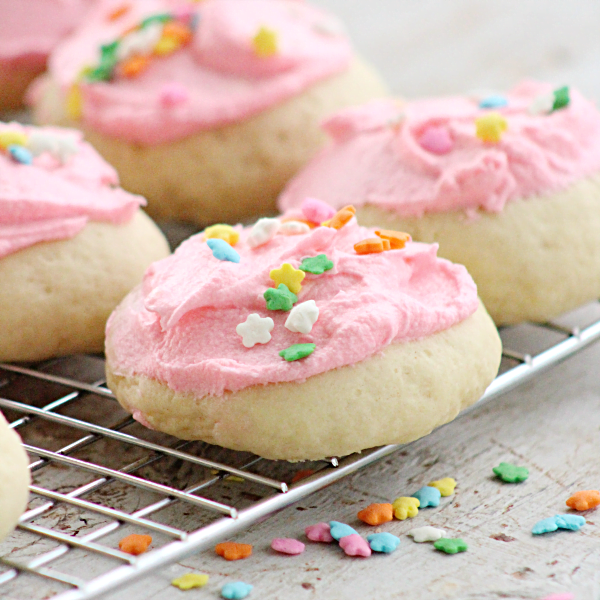 My family (me included) love Lofthouse cookies.
You know the ones. The frosted soft cookies that are in almost every bakery section of every grocery store? If you don't, that's perfectly ok. You can just make these! These taste exactly the same. 👍
These are a very soft cookie. Almost cake-like. They literally melt in your mouth and topping them with a thick, creamy frosting makes then even better.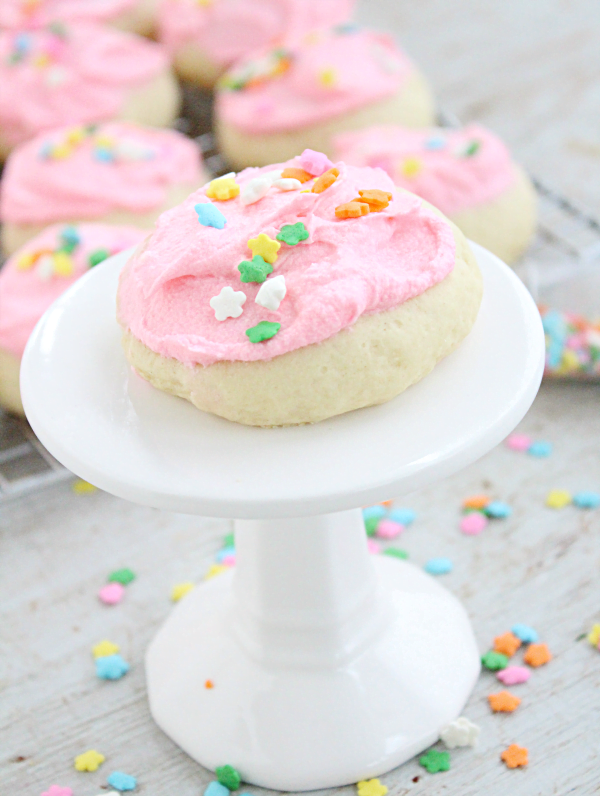 Ingredients Needed:
Flour + Baking soda + Baking powder
Butter
Sugar
Vanilla
Egg
Sour cream
Powdered sugar
Milk
No sour cream in your fridge? You can replace it with plain Greek yogurt.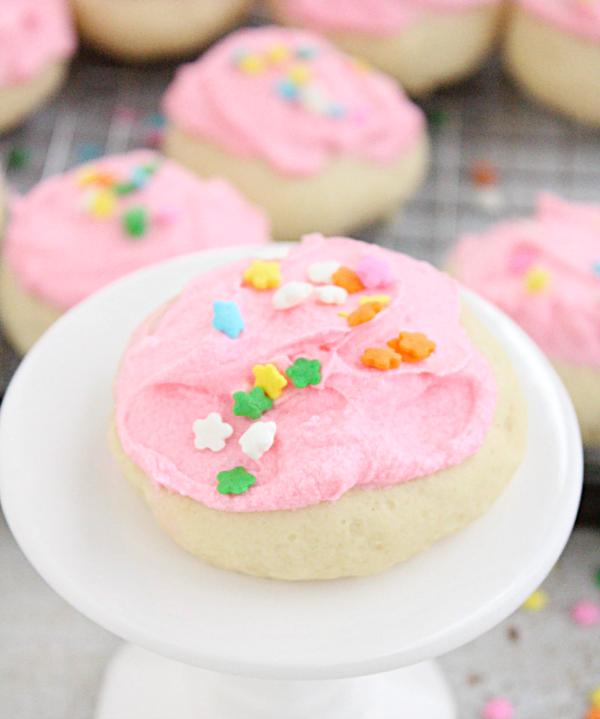 Recipe Notes:
Be sure your butter is softened before adding it to the batter.
Don't forget to refrigerate the dough after mixing it and before baking. The dough is soft and this will firm it up before you start to work with it. Refrigerate for at least an hour. If desired, you can refrigerate longer or overnight.
Don't want to make the frosting homemade? Use your favorite vanilla packaged variety.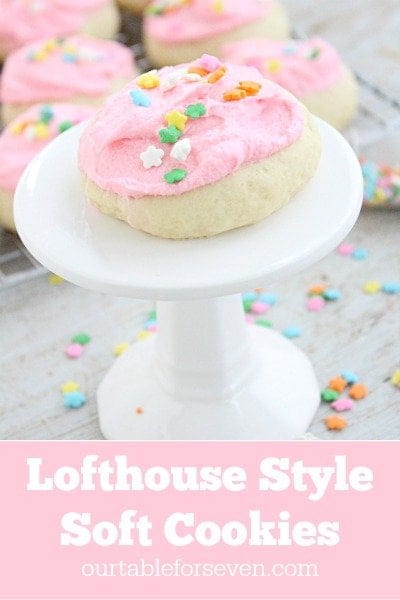 Try These Too!