Sweet and simple Lemon Snack Cake topped with a creamy, dreamy vanilla frosting!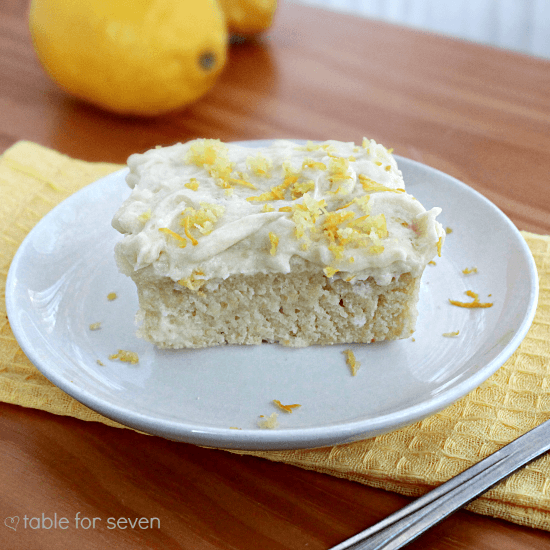 Let's talk about something completely insignificant in the real world: my inability to take photos of any type of white cake. Or just hashtag: #foodbloggerproblem. It's a real thing! In a span of two days, this cake for photograph approximately 600,00 times (or somewhere close to that).
I moved this cake from room to room, changed it's position, blocked light, let in more light and changed every manual setting on my camera. Changing the plate was an option, but, darn, if I could find anything but white around here. What's up with that?
Anyway, even though the picture ( yes, just one looked pretty good..argh!) is mediocre, the cake isn't.
It's a light, lemon cake that's easy to whip up for your springtime parties.
But,enough about the cake thought..let's talk frosting! This is seriously the best frosting ever and requires zero powdered sugar. Once you have this frosting, you will not, make any other frosting again. It's light, smooth and not overly-sweet.
It's dreamy. 😍
Make it and frost something..anything. Oh..don't forget to make the cake for spring too! 😉