Perfect for spring and summer! Lemon Pie that requires just 4 ingredients.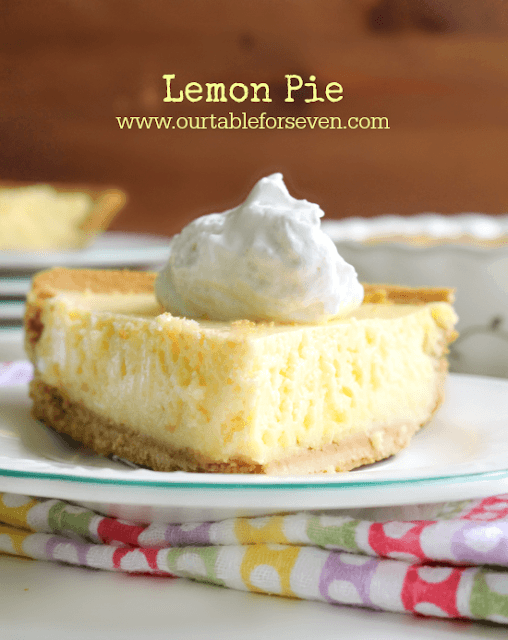 Happy June everyone!
Let's have pie today. Pie with the best summer flavor: LEMON Yum.
I do love lemon, do you? Would you call yourself a lemon person? I so am. My husband is not.He's a tad allergic. Breaks out in hives. That's a bummer for him, cause, this pie is totally awesome.
Yes, totally.
It's a nice, refreshing pie that will go perfect with your summer parties and only needs 4 ingredients! (unless, you want to make your crust homemade.)
It does require a small amount of baking, but, it's just 15 minutes. Not too terribly long to light your oven.
But, if you do it the evening before you want to serve it, then, stick in your fridge for the night, it's not going to heat up your kitchen for the entire day and be ready to go the next morning.
Serve this refreshing Lemon Pie with a nice doll up of whipped cream and you are good to go!