The sweet taste of lemon meringue pie in easy to make cookie bites.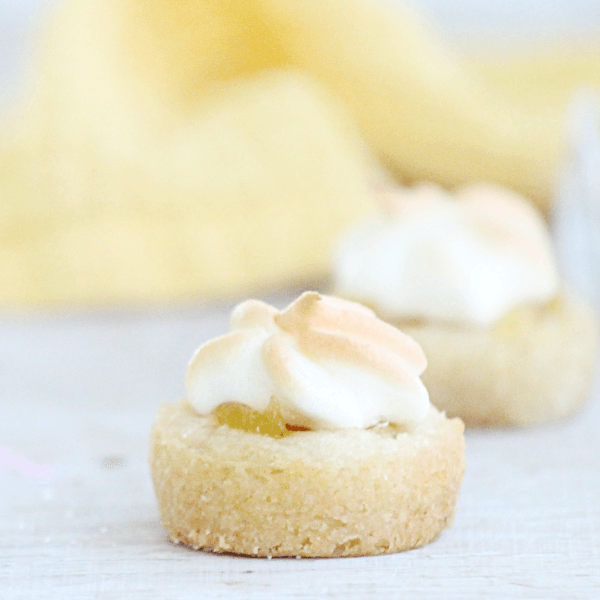 I so do love a good slice of lemon meringue pie.
Actually, any type of lemon dessert has risen to the top of my favorite desserts in the last few years.
Sadly, making an actual lemon meringue pie is something that has not come easy to me.Several attempts have been made and each has failed miserably.
My meringue top is not the problem. It's the filling. It never seems to work out correctly. I either have a soupy mess or something resembling overly-firm Jell-O.
Ugh. Frustration.
I will just have to keep trying and am hoping to to get it right soon. Practice,practice,practice.
#PieGoals 😉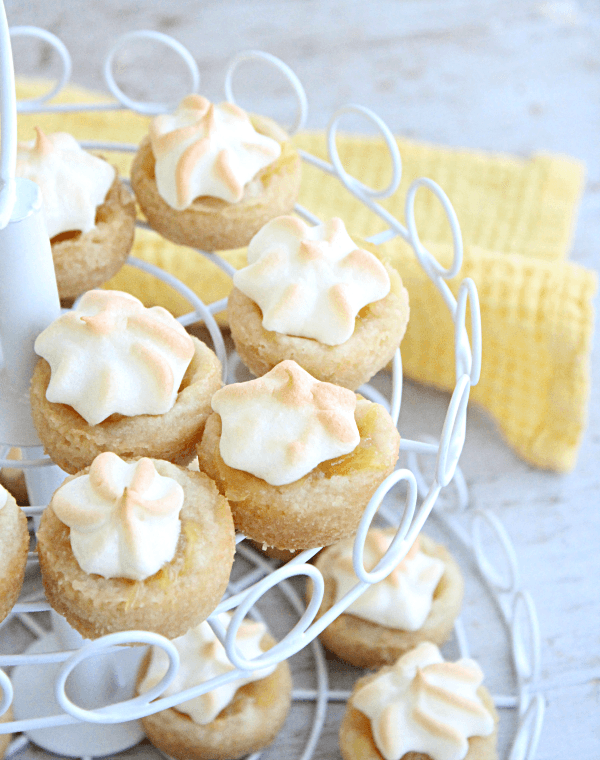 For now, these little Lemon Meringue Pie Cookie Bites will satisfy my lemon meringue pie craving. Super duper simple and packed with that delightful, tart lemon flavor.They even come equipped with the meringue top.
Perfect for upcoming spring!