A sweet combination of blueberries and lemon wrapped up in one delicious cake.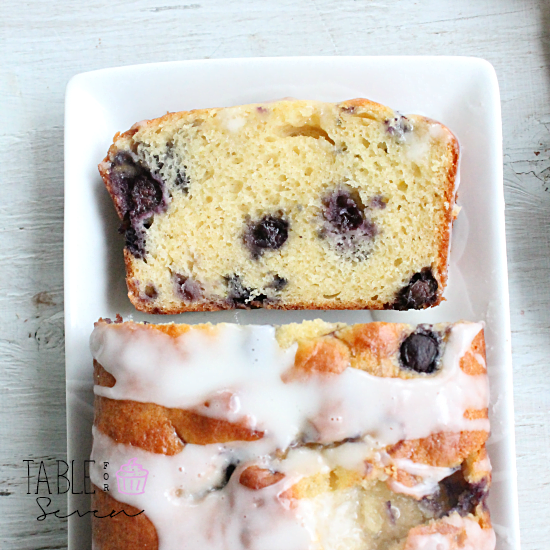 A few weeks ago, the kids and I ventured out for lunch after a day out.
Usually, if we go somewhere for lunch, it's fast food. I know, terrible parent. We don't do it too often and sometimes, it's just easier. #DontJudge. 🙂
Anyway, this particular day, we decided to go a local-family-friendly-sit-down-have-breakfast-for-any-meal, kinda place. It was kinda nice for a change. The kids were loving their pancakes and I got this really delicious bacon grilled cheese.
So good.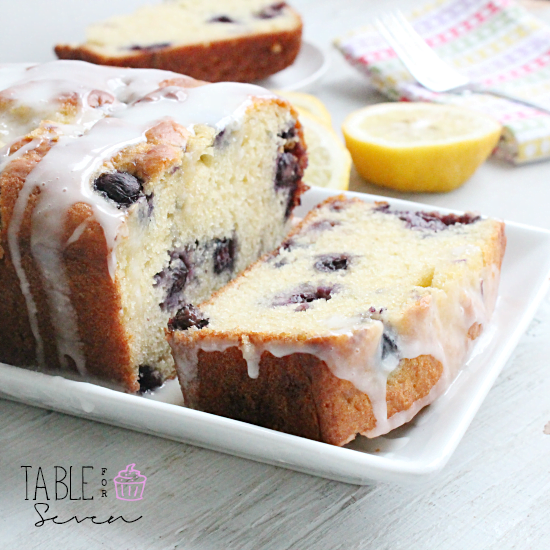 Of course, we had dessert too. The kids all had chocolate chip cookies, except my 9 year old son. He got himself some cheesecake. Smart kid! I ordered the lemon meringue pie. It's not usually something that I get. If dessert is order for me, chocolate is usually involved.
This pie. It was soooooo good. I loved it. Lemon is one of my favorite flavors this time of year and it made my want to make everything lemon for days.
This cake is perfect for this time of year. It is packed with blueberries (another spring fave) and lemon juice, then, drizzled with a lemon glaze. Glaze that is so yum, you may have to restraint yourself from eating it with a spoon before adding it to your cake.
Enjoy!