Are you looking for some simple dishes to use up leftover rice? Rice is the highlight of each of these straightforward dishes, which range from risotto to fritters to soup. If you're anything like me, you end up cooking more more rice than you need every time. Given how little the quantity seems to be once it has been dried, doing so is not difficult.
Take a look at this list of 27 great ideas for using up leftover rice before you toss the extra.
Rice patties that have been cooked in a pan until they are crispy and flavorful, stuffed with fresh cilantro, garlic, red onion, and cheese. Rice patties may be made in a short amount of time, are simple to prepare, and have a lot of taste. This is without a doubt one of the most mouthwatering ways to enjoy rice that has been left over.
This recipe for simple prepared rice uses rice that has been previously cooked. Make it on the stovetop for a quick after-dinner treat.
This Creamy Parmesan Rice is an excellent substitute for rissoto since it does not require nearly as much time to prepare, and the taste of the creamy parmesan rice is just right.
These baked Italian rice balls are a delicious comfort dish that are simple to make and may use either fresh rice or rice that has been left over from another meal. These delectable delights are simple to prepare and may be altered to use any ingredients you have on hand in the cupboard.
My interest was sparked when I noticed that an increasing number of individuals were posting videos on TikTok in which they prepared foods using crispy rice. Making fried rice is the first thing that comes to my mind whenever I need a solution to the age-old problem of what to do with rice that has been left over from another meal.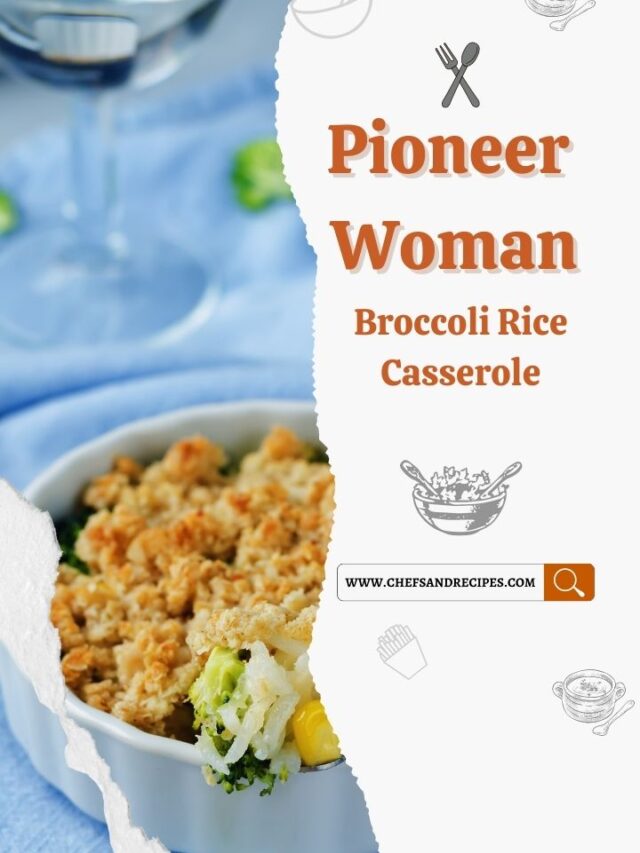 This Pioneer Woman broccoli rice casserole combines rice, broccoli, and a generous amount of cheese to create a delightful one-dish supper. Here's how to create the best broccoli rice casserole ever.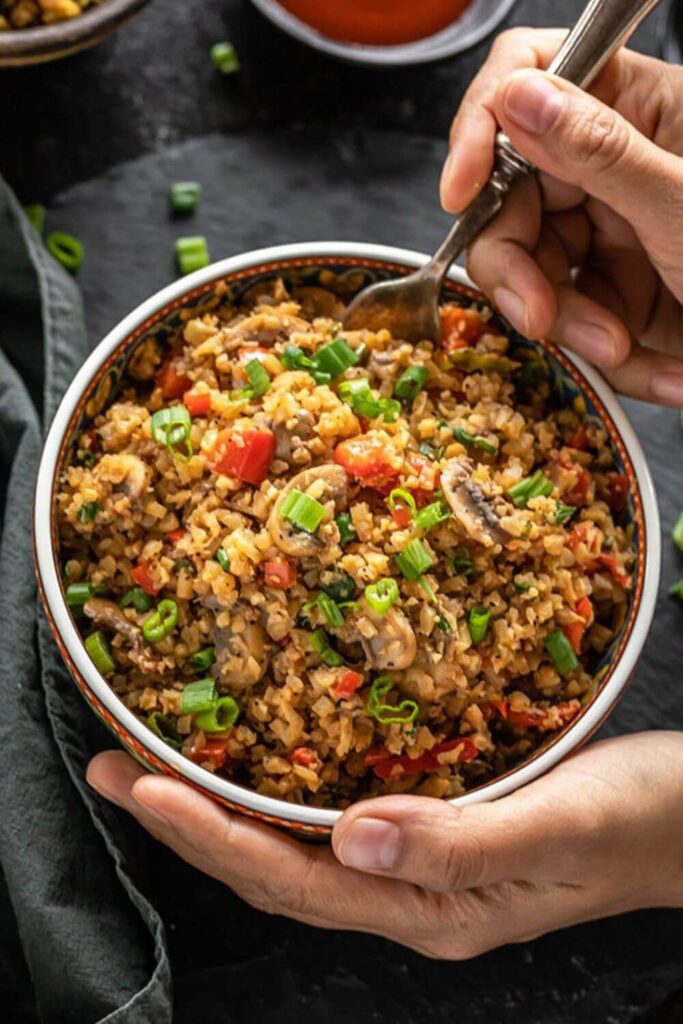 Cauliflower Fried Rice from Pioneer Woman looks and tastes like real fried rice, but has 77% fewer calories, 89% fewer carbs, astonishingly similar mouthfeel, and certainly with the same level of flavor. This is one that even Cauliflower Rice cynics will love!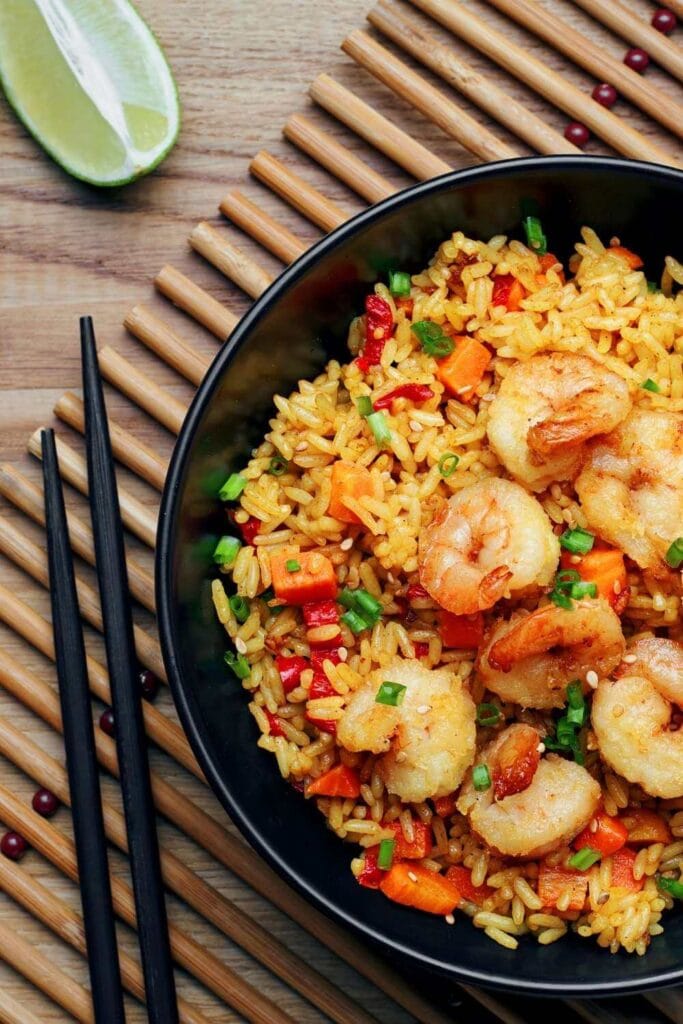 This shrimp fried rice recipe from Pioneer Woman is an irresistible weeknight dinner that gives us a feeling of comfort every time we make it. It is over-the-top delicious and stuffed with comforting flavors. Follow this recipe for shrimp fried rice that's easy and delicious.
Fritters made with rice and cheese are an excellent way to use any leftover rice. They are versatile enough to be eaten in the morning, during lunch, or in the evening. To view the recipe, click here.
This recipe for Creamy Rice Pudding is really simple to make. In point of fact, my children prepare this traditional pudding on their own using either leftover rice or rice that has been newly cooked.
Are you at a loss for what to do with the turkey you have left over from Thanksgiving? This recipe for turkey soup made from leftover turkey is thick and substantial, and it has a ton of vegetables and wild rice.
How to create rice pudding with rice that has already been cooked! This recipe makes a silky, sugary rice pudding that is excellent for using up any extra rice you might have lying around.
This Cheesy Chicken and Rice dish is the pinnacle of all recipes for comfort food. Brown rice, chicken from a rotisserie that has been left over, and a lot of cheese, all floating in a sauce that is both luxurious and healthy. This is a recipe that can win over even the most finicky eaters in the group.
You can turn your leftover char siu pork into a supper in a matter of minutes by cooking it with some XO fried rice, which has a texture that is crispy and crunchy and a flavor that is savory sweet and mildly seafoody.
This skillet dish, which is inspired by tacos and can be prepared quickly and easily, will quickly become a favorite in your household.
This egg drop soup with rice is a delicious and easy lunch meal that uses leftover rice and a few items that are staples in the refrigerator. It can be made in 15 minutes, is vegetarian and gluten free. The ultimate recipe for reducing food waste is one in which you save any leftover rice and use it to make a tasty and speedy soup.
Rice leftover from the previous night may be used to make these Rice Pancakes, which are a morning dish that is both simple and quick to prepare. Cut down on wasted food and save some money at the same time!
Like veggie burritos or bean burritos? You just need a few basic Mexican-inspired ingredients to whip up a quick and easy vegan tortilla filled with beans and rice.
Pieces of chicken breast are cooked in a herb broth with rice and veggies over a low boil to make this chicken and rice soup. A meal choice that is both fast and uncomplicated!
This Rava Dosa recipe creates dosa that are really crispy and that you will come to adore. Rava, rice flour, and all-purpose flour are required ingredients for making suji ka dosa.
One of the most well-known foods that are exported from Korea! The Bibimbap Sauce is the most important component of this dish; nevertheless, feel free to experiment with other types of vegetables and meats; anything you choose to use will taste fantastic after being combined with the Bibimbap Sauce. The recipe calls for a lot of different ingredients, but many of them are used more than once, so it's not difficult to put together. However, it should be kept at room temperature before being served, so don't be in a hurry.
This variation on fried rice, which is packed with crunch, texture, and taste, is achieved by allowing the rice to toast on the bottom of the pan. If you have any leftover rice in the back of the refrigerator, you may utilize it to make a quick and easy lunch or supper by topping it with a fried egg.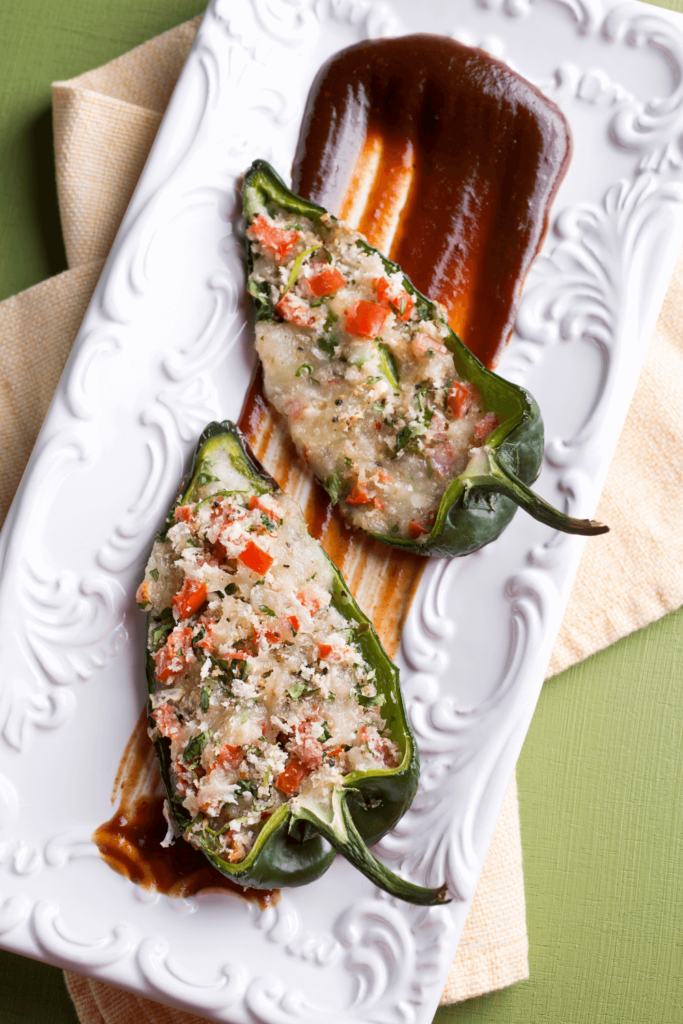 Bobby Flay Stuffed Poblano Peppers. Very similar to stuffed jalapeno or stuffed bell pepper. These Stuffed Poblano Peppers are delicious and full of flavors. if you are familiar with making stuffed peppers dish, this recipe is very easy for you. And for our cooking newbies, just follow the steps and you will make your stuffed poblano peppers perfectly.
The stuffed pepper soup is a tasty and budget-friendly option for soup! Rice, peppers, tomatoes, and ground beef are cooked together with tender sausage and ground beef in beef broth.
Neeragaram, also known as leftover rice porridge, is a meal that can be made with any leftover rice, water, buttermilk, and shallots. It is both a natural coolant and a nutritious breakfast option.
Recipe for Neeragaram, also known as leftover rice porridge, which serves both as a natural cooling and a nutritious breakfast. Ingredients include rice, water, buttermilk, and shallots.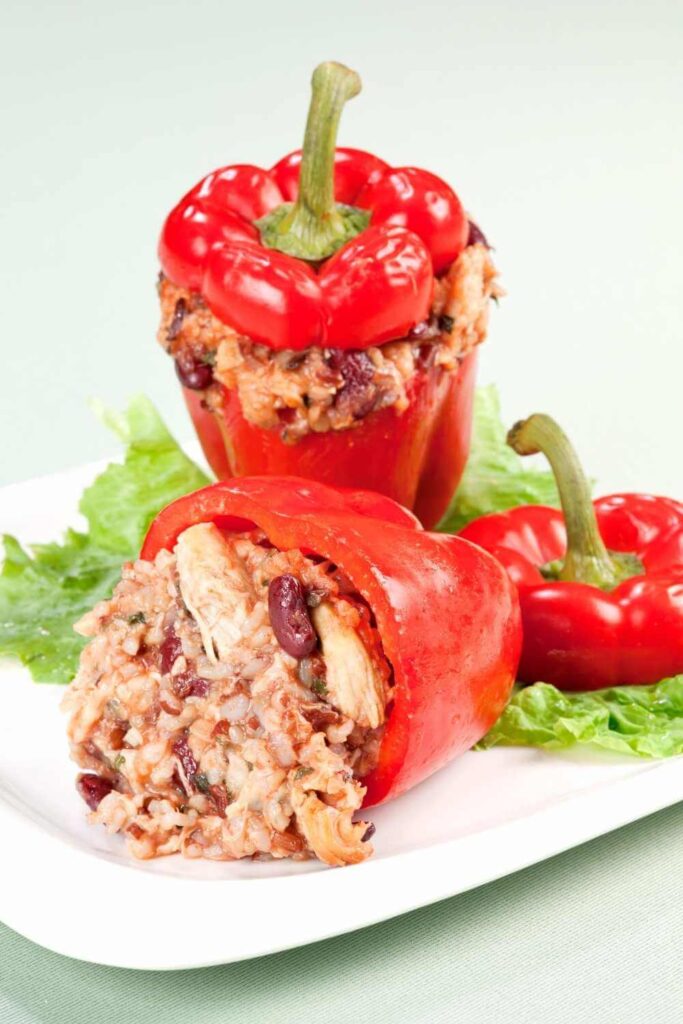 Stuffed Peppers in the Style of Ina Garten, This dish, as prepared by Ina Garten, is delicious. So, in this article, I'll show you how to prepare stuffed peppers in the style of Ina Garten. If this is your first time making stuffed peppers or you are just learning how to cook, don't worry; if you follow the steps carefully, you will have perfectly cooked peppers every time.