These recipes for leftover mashed potatoes are an excellent way to make use of any remaining portions of the most popular side dish in the United States. This list of recipes might come in handy if you ever find yourself in a sticky situation where you have more mashed potatoes than you know what to do with.
Everyone will be able to find a tasty way to reuse their leftover mashed potatoes thanks to the variety of suggestions provided, which include breakfast, lunch, and even dessert.
Fritters made with leftover mashed potatoes are perfect for making these delicious fritters. Simple to prepare, using only two primary components. You are going to like the edges' crispiness.
Whether you're a rookie when it comes to using leftovers or a pro when it comes to using leftovers, you're going to appreciate the deliciousness of these mashed potato pancakes that clear out the fridge!
These Twice Cooked Potato Cups are loaded with cheese and bacon then baked in a muffin pan for easy preparation. They are an efficient and uncomplicated way to add a new flavorful twist to leftover mashed potatoes.
Mashed Potato Cakes are a delicious treat to provide on special occasions. The delicious repurposed mashed potatoes, eggs, cheddar cheese, Parmesan cheese, sour cream, and an assortment of herbs and spices are packed into every morsel of these joyous bundles. Whether you prefer steak, chicken, or a juicy cheeseburger, this dish is sure to please!
Using up any leftover mashed potatoes is made simple with this recipe for Mashed Potato Casserole. They are placed in a casserole dish in layers with cheese, ham, and a topping that is browned and crispy.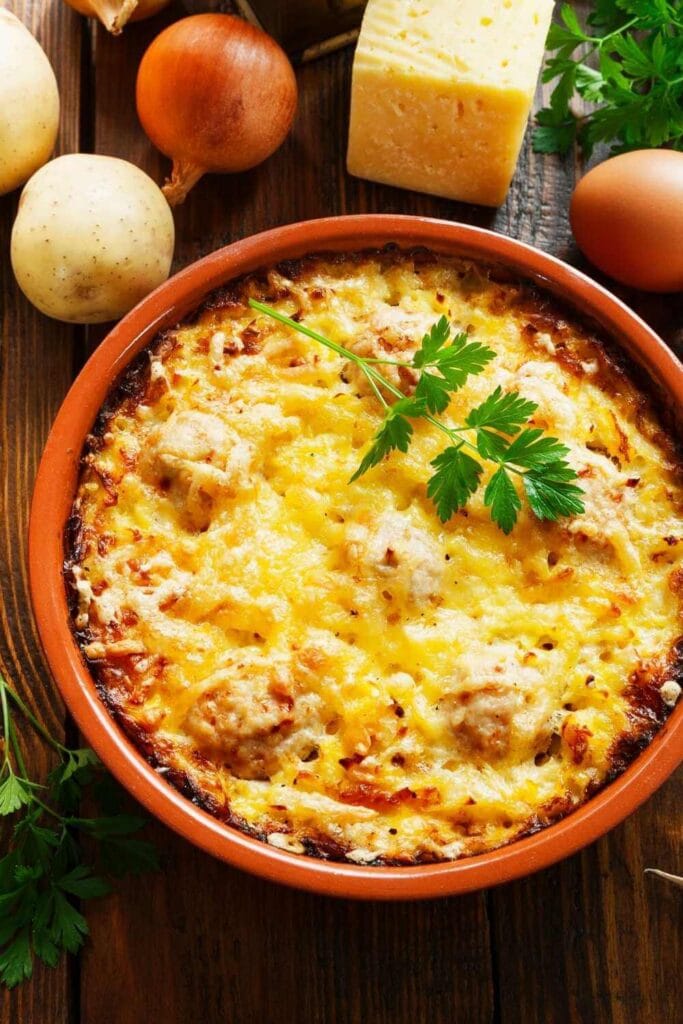 This Twice Baked Potato Casserole from Pioneer Woman contains all of your favorite tastes from a twice-baked potato, but it's prepared in a style that's simple to assemble into a casserole. A potato dish that is stuffed to the brim with all kinds of wonderful toppings, including bacon and cheese.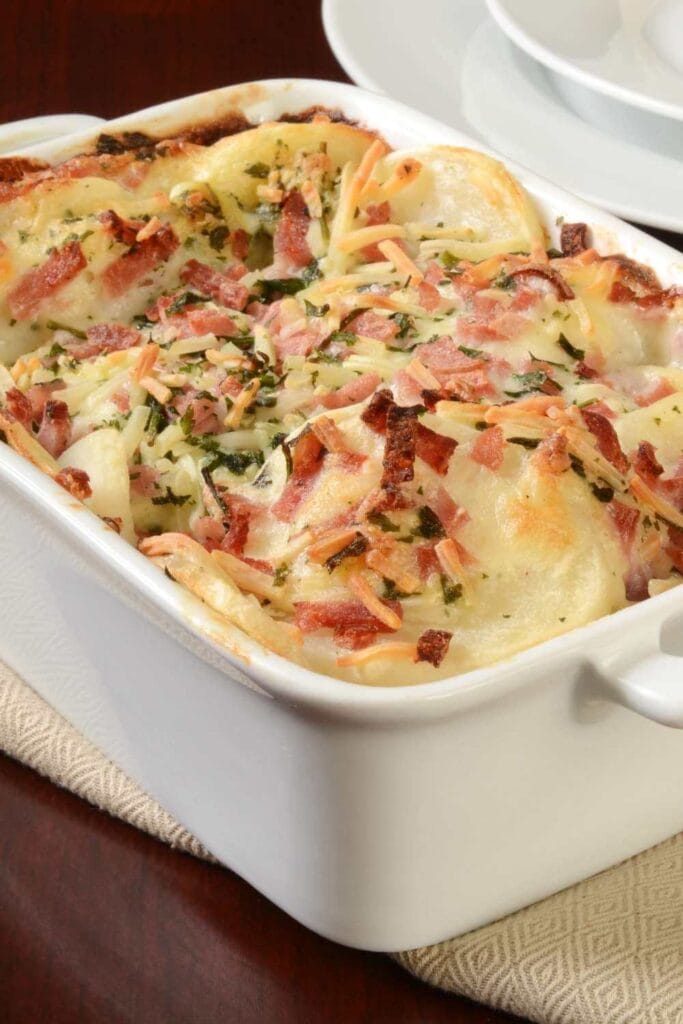 When I want to prepare Scalloped potatoes and ham meals that everyone will like, I turn to this simple Pioneer Woman Scalloped Potatoes and Ham Recipe which is a traditional Southern dish (or potato gratin as others may call it). They will always go for seconds, if not even thirds.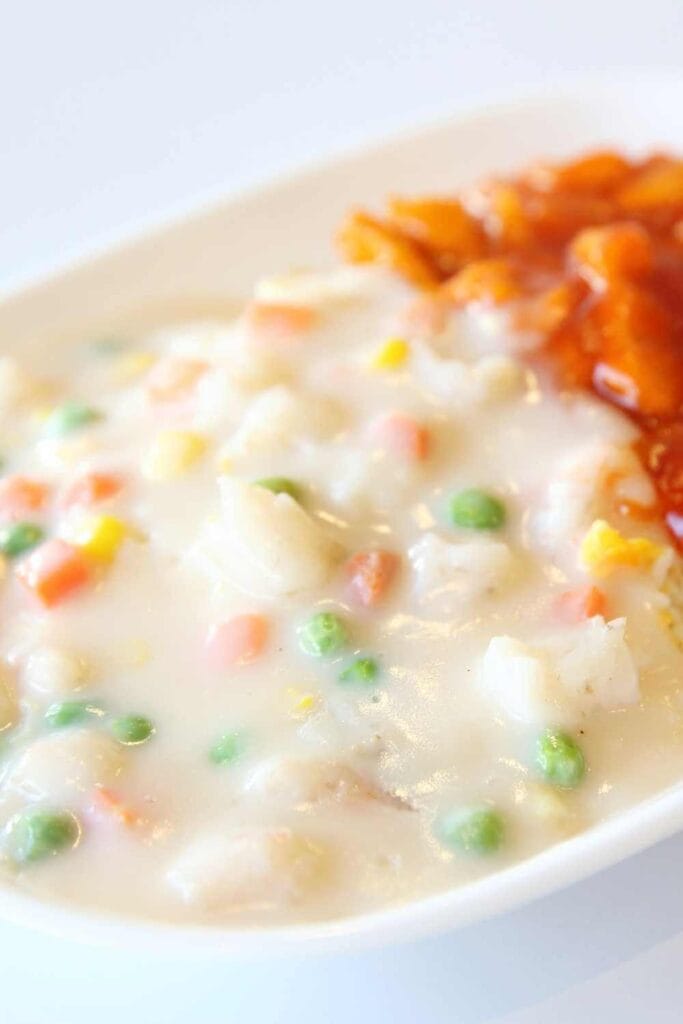 This pioneer woman creamed peas and potatoes recipe is a classic side dish that is absolutely delish! Super creamy and full of flavor it's a side dish that is hearty and comforting!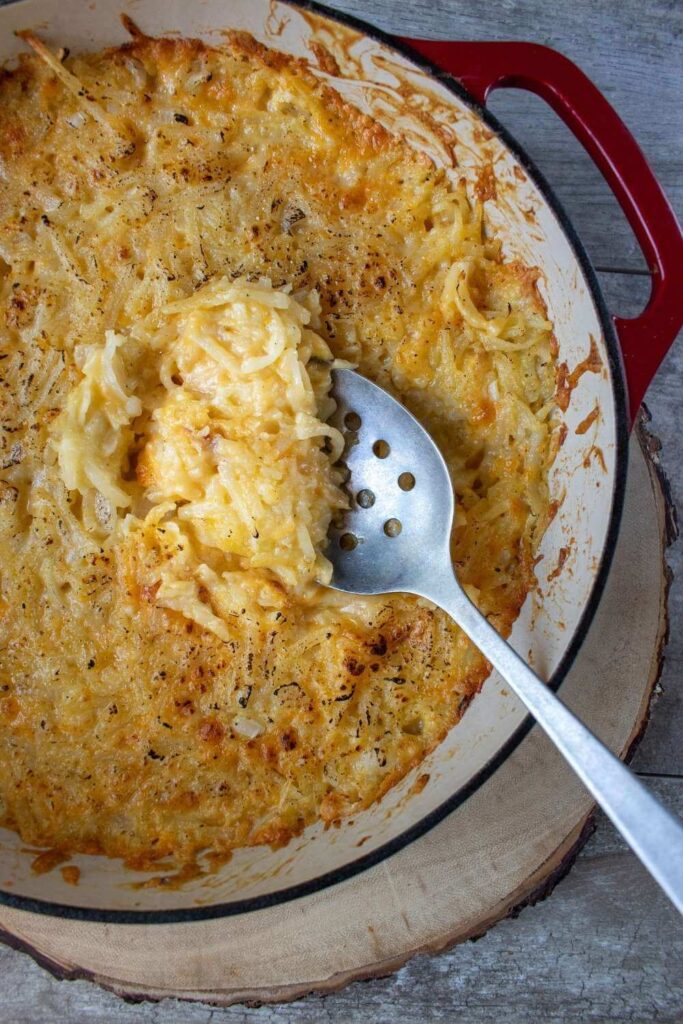 You and your family are going to love this cheesy potato recipe from Michael Symon. The tender potatoes are cooked in a quick cheese sauce until the sauce is brown and bubbling.
Gnocchi di Patate: a delicious way to use up any leftover mashed potatoes! A quick and easy recipe that makes wonderful use of any leftover mashed potatoes. Instructions on how to create the dish and how to prepare it are included in the recipe. For a speedy weeknight meal, toss the pasta with your go-to sauce, such as brown butter, tomato, alfredo, or pesto.
A stuffed casserole made with mashed potatoes, bacon, and an abundance of cheese. It is obligatory to bring a Thanksgiving side dish.
Mashed Potato Balls are mashed potato balls that have been cooked till crispy and then stuffed with bacon and cheddar cheese. The recipe that makes the greatest use of any remaining mashed potatoes.
This recipe for One-Pot Creamy Turkey and Potato Dumplings is the perfect way to use up any leftovers from Thanksgiving. Shallots that have been caramelized, turkey that has been left over and shredded, fresh sage, and parmesan cheese with a pungent flavor.
The Easy Shepherd's Pie is a delicious, time-saving, and ONE-PAN skillet meal that is stuffed with flavorful ground beef, an abundance of vegetables, and leftover mashed potatoes!
These are an excellent way to recycle and utilize any leftover mashed potatoes you may have in your fridge. You may use any leftover mashed potatoes that you have, or you may even prepare mashed potatoes specifically for the purpose of making these croquettes. Make sure the potatoes are cold before you start mashing them since cold mashed potatoes are better at holding their shape, which makes it simpler to cover them in batter and fry them.
You can make homemade potato bread that is light, airy, and fluffy by using any leftover mashed potatoes. This bread works wonderfully as a slicable option for making sandwiches.
Make the most of leftover mashed potatoes by following this simple and speedy recipe that turns them into cheesy potato waffles using leftover mashed potatoes.
Snow fell in Boston for the first time in a very long time in the middle of January. Although there is not a significant quantity as of yet, more is on the way, and as a thank-you gift for those who have worked so diligently shoveling snow, I will be making a large pot of mashed potato cheese soup with the leftovers.
These delicate potato pull-apart rolls are a crowd-pleaser because to their pillowy softness and airy fluffiness. They are a wonderful way to utilize any leftover mashed potatoes, in addition to being an excellent choice for formal events.
If you find yourself with leftover mashed potatoes, try your hand at making some pillowy gnocchi out of them. This recipe, which makes creative use of leftovers, is reassuring, simple, and not quite as frightening as you might think it is.
My parents would prepare a double batch of these doughnuts as a special treat during the winter months and serve them to all six of us children when we got home from school. This recipe, which came from my great-aunt, has been passed down through the family from generation to generation.
These totally extremely fluffy and airy Mashed Potato Cinnamon Rolls with the right flavor and texture are made with the secret ingredient being mashed potatoes, which are used to make mashed potatoes.
That's right, you read that right: Potato Candy! My family has been using and lovingly passing down this recipe for many years. Recipe provides a plethora of hints and potential alterations to choose from.
Another baked item that no longer requires the use of flour is presented here. Make some biscuits with your leftover mashed potatoes and bake them the next morning for breakfast.
Make something exciting and delectable with the Thanksgiving food you have left over after the holiday. Pizza that was leftover from Thanksgiving is a delectable way to shake things up.
Who would have guessed that mashed potatoes could be turned into a sweet dish? Make these delectable mashed potato brownies on the weekend for a treat the whole family will love.
In only ten minutes, you can have a delicious lunch that's both quick and satisfying by making a quesadilla with mashed potatoes. It is one of the meals that gets the greatest praise in my family.
You may re-create this classic treat with the mashed potatoes you have left over. After you have refined the level of mintiness in the sweetness and flavoring, cover each patty with luxurious dark chocolate.
Pierogi stuffed with creamy potatoes and served with melted butter, crispy bacon, and sour cream on the side. Pierogi prepared from scratch are the quintessential home-cooked comfort dish.
These Italian Meatloaf "Cupcakes" are made by baking meatloaf in a muffin pan, flavoring it with Parmesan cheese, herbs, and marinara sauce, and then topping it with mashed potatoes before serving.