Are you looking for some simple dishes to use up leftover brown rice? Rice is the highlight of each of these straightforward dishes, which range from risotto to fritters to soup. If you're anything like me, you end up cooking more more rice than you need every time. Given how insignificant the quantity appears to be after it has been dried, doing so is not difficult.
Take a look at this list of 15 delicious dishes using leftover brown rice before you get rid of the extra.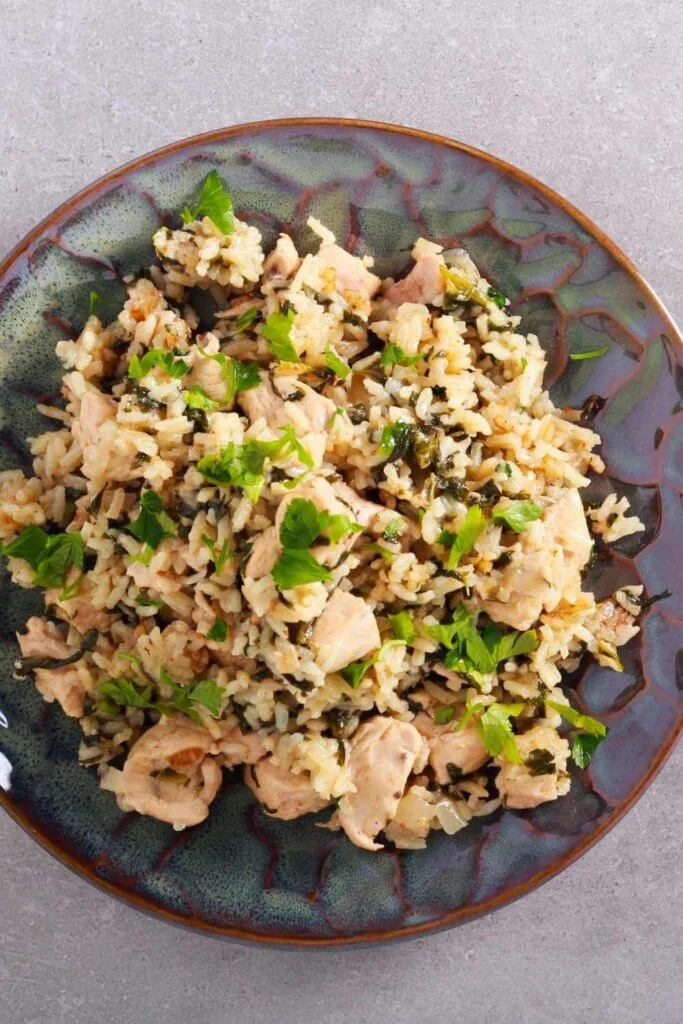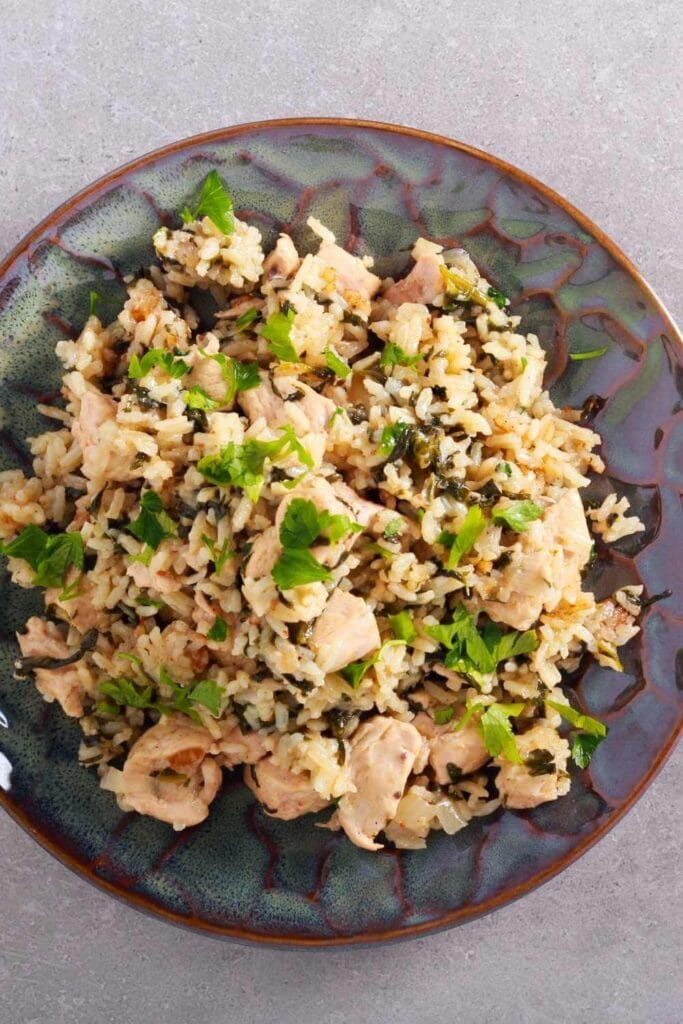 This Pioneer Woman Chicken Rice Casserole proves that even the simplest dishes are beautiful. With nutty brown rice, juicy bites of chicken, and vegetables in a creamy sauce, this timeless dish is too good to waste time fussing over.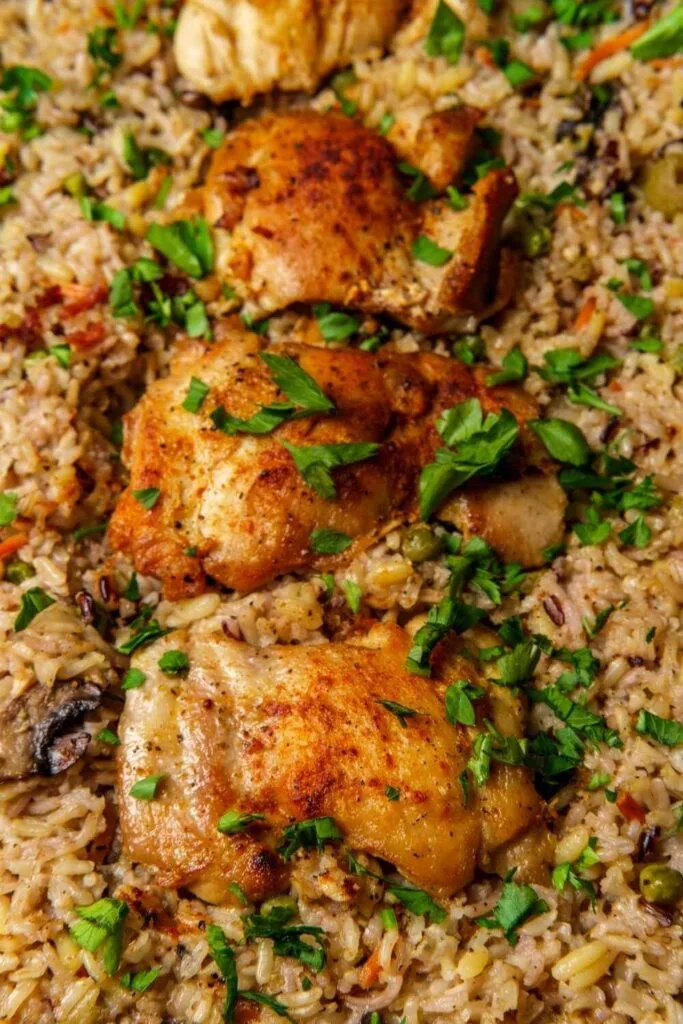 The Campbells Chicken and Rice Casserole have always been one of our family's favorites! Rich in creamy rice, tender chicken, and buttery Ritz crackers, this dish is absolutely delicious.
One of the most traditional recipes with shrimp and rice is shrimp fried rice. You won't even notice the vegetables when you eat them thanks to this shrimp fried rice recipe from Chinese cuisine. It is highly recommended that you use any leftover rice.
This nutritious and simple egg fried brown rice uses leftover rice and mixed vegetables along with soy sauce and sesame oil to create a quick weekday supper that is kid friendly. A mouthwatering meal that calls only minimal ingredients.
A recipe that takes only 15 minutes to make but results in rice cakes with the most incredible flavor ever. These will become your new go-to recipe for using up leftover rice because they are flavored with parmesan and only require a total of five ingredients.
A hearty vegetarian recipe for comfort food, this Sweet Potato Brown Rice Casserole features cheeses like mozzarella, parmesan, and cheddar, along with mushrooms, spinach, and sweet potatoes.
This recipe for Spinach, Feta, and Brown Rice Pie is perfect for a quick and easy evening meal that is also nutritious. It is simple to prepare, does not contain gluten, is suitable for vegetarians, and works well with leftovers.
The ingredients for this Mexican Brown Rice Bake are simple: cooked rice and chicken are combined with homemade enchilada sauce and refried beans in an easy-to-assemble casserole dish.
Rice pudding is a great option for breakfast, but if you make it using brown rice instead of white, you can enjoy it without feeling guilty. It is naturally sweetened with mashed bananas, and you have the option of topping it with honey drizzle. Both adults and toddlers will enjoy it!
This Southwest Sweet Potato, Black Bean and Rice Skillet is an easy recipe that only requires one skillet and is a filling and healthy vegetarian dinner that the whole family will enjoy.
You can make a wonderful breakfast out of any leftover rice! This satiating first meal of the day is made possible by the utilization of wholesome brown rice in the form of a rice pudding. You can top your parfait with whatever toppings you like, such as fresh or dried fruit, seeds, jellies, or nut butter.
This vegan baked brown rice pudding is a lighter and more nutritious take on the traditional dish that is sweet and creamy. Also delicious when eaten for breakfast!
This fun and quick one-pot supper of ham and pineapple rice is perfect for hectic weeknights because it only requires one pot. Ideal for people with a passion for Hawaiian culture:) You can use short grain, brown, or quick rice to make it.
a delicious lunch or side dish that is vegan and nutritious. Brown rice, which is gluten-free and healthful, is used in place of pasta in this recipe, which also features a sweet and spicy vinaigrette. The combination of savory black beans, avocado, fresh cilantro, and sweet corn results in a dish that is not only tasty but also quite full.
The preparation of this Instant Pot Brown Rice Recipe couldn't be simpler. It has a wealth of flavor, the seasoning is impeccable, and it is mixed with fresh mushrooms. The leftovers are a great candidate for the freezer!