There are a lot of great recipes that call for leftover baked potatoes, which you may use to make dinner more interesting (or breakfast the following day). No matter how you try to reheat or prepare certain foods, they just do not lend themselves well to being saved as leftovers.
Because there are so many different things that can be done with them, it was quite difficult for me to choose just 17 of my favorite recipes to share with you.
It's possible that I'm the only person on the face of the planet who does this. Sometimes I have leftover baked potatoes. It's possible that I'll opt to make some extra "just in case," or in the event that someone doesn't finish their portion of potatoes. I even intentionally produce a little bit more sometimes.
The easiest way to use up any leftover mashed potatoes is to make these Loaded Mashed Potato Cakes, which are like your beloved twice baked potato but in patty form.
This recipe for Loaded Baked Potato Soup with crispy potato skins is a favorite in our house, and it can be served either for dinner or lunch. A wonderful dish for comfort food as well as a tasty way to utilize any leftover baked potatoes from Serena Bakes Simply From Scratch.
Baked potatoes that have been baked and then left over make the BEST baked potato hash browns. They turn out golden brown and delicious, with a crunchy exterior and a chewy interior when they are fried.
Lemony Leftover Baked Potatoes | Here's a tasty new recipe to try with any baked potatoes you have in the fridge! In addition, these potatoes are great for serving at dinner gatherings. Just be sure to bake them a few days in advance (or the day before).
These crispy Loaded Baked Potato Skins are everyone's favorite appetizer, and they are excellent for game day, parties, or your next movie night since they are baked to a golden crispiness.
This Leftover Baked Potato and Bacon Casserole is the pinnacle of comfort food for the cooler months, especially throughout the fall and winter. The recipe calls for bacon, cheddar cheese, and baked potatoes that have been left over from another meal. It is a very tasty combo. It's going to be everyone's new go-to dish in no time!
Baked potatoes that had been left over? Put them to use in preparing this mouthwatering breakfast casserole! This baked potato breakfast bake is an easy breakfast recipe that combines baked potatoes with sausage, eggs, cheddar cheese, and other tasty ingredients to create a dish that is sure to be a hit with the whole family.
This recipe for Loaded Ranch Baked Potato Salad is a delicious side dish that is perfect for a summer holiday picnic or a barbecue in the backyard. The addition of Ranch dressing, bacon pieces, and cheese is the ideal way to utilize any leftover baked potatoes in your fridge.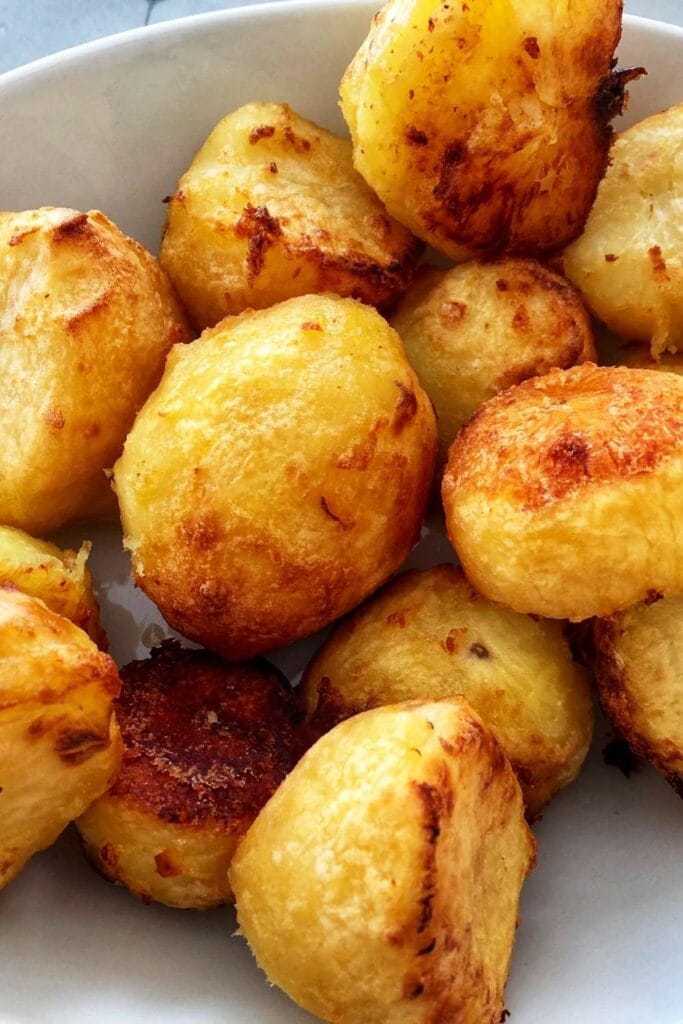 Easy to make and perfect as a side dish with just about any meal, Jamie Oliver's Roast Potatoes are perfectly crispy on the outside and fluffy on the inside.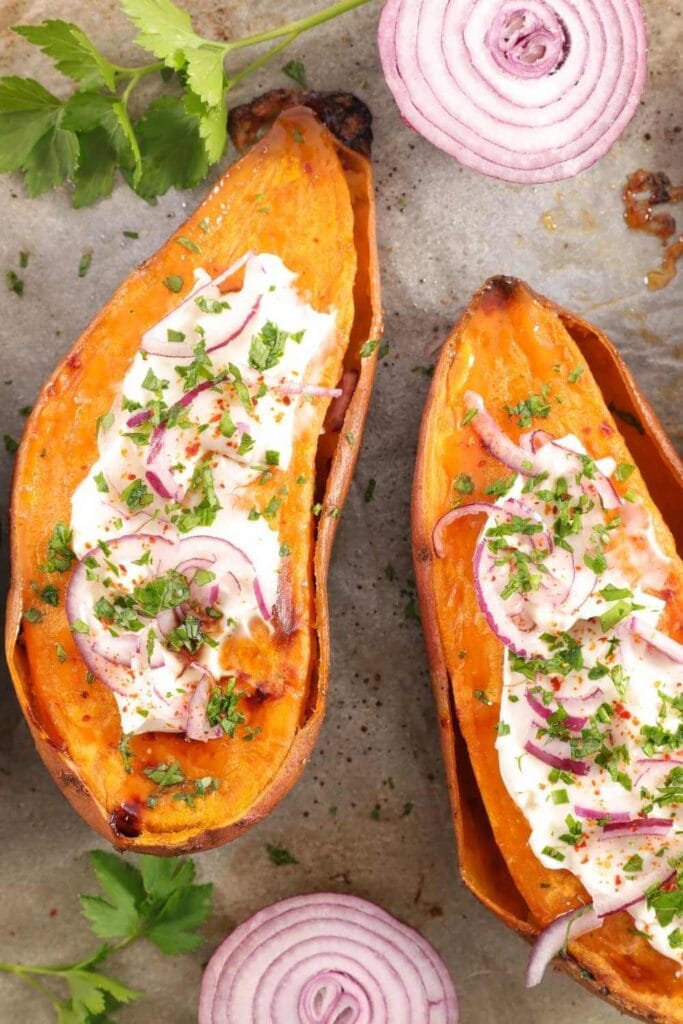 For the pinnacle of decadence, Ina Garten's Twice Baked Sweet Potatoes are loaded with decadent mashed potatoes, sour cream, cheese, green onions, bacon, and other spices. They are usually a huge hit, and they are excellent for serving at parties and throughout the holidays (hello, Valentine's Day!).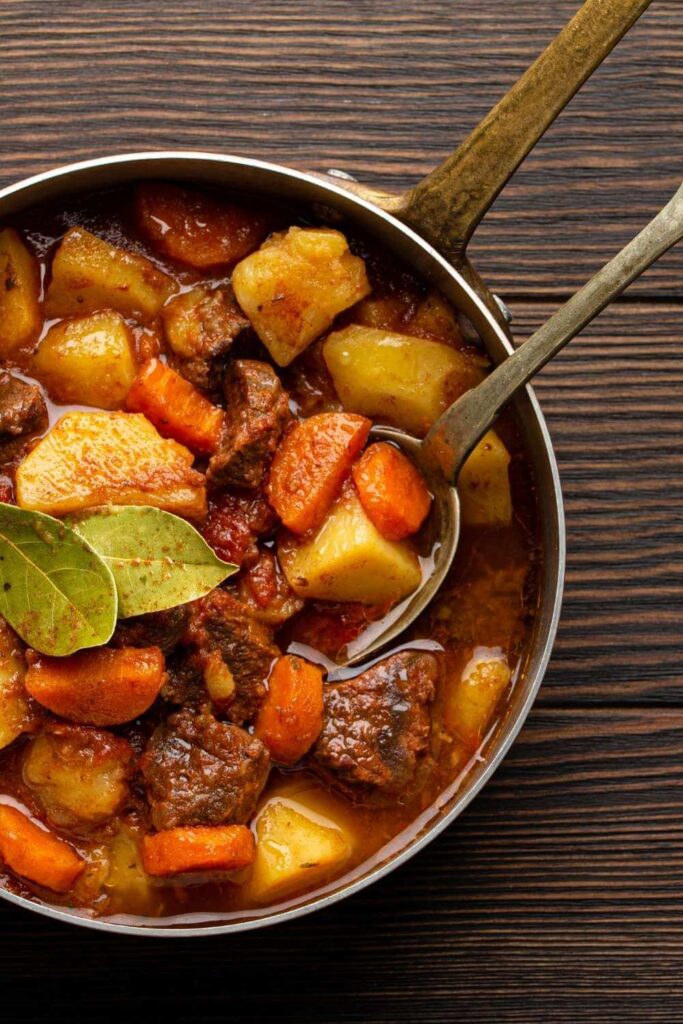 This Dutch oven brisket with potatoes and carrots is just what you need to be toasty and comfortable this season. It's really soft and easily breaks apart, and it's bursting with flavor.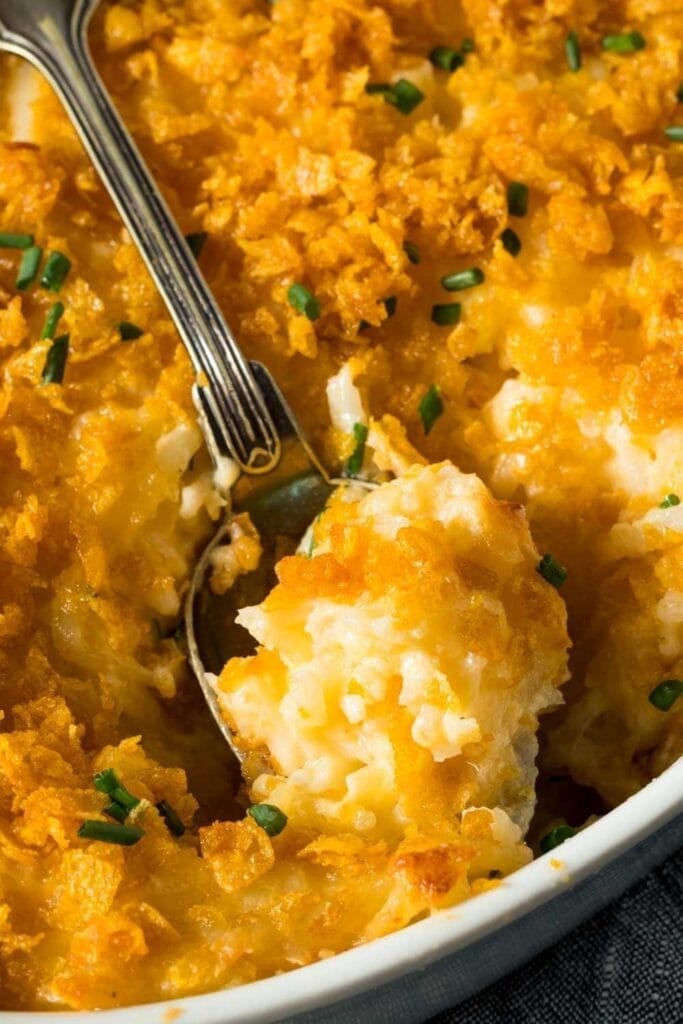 The Best Pioneer Woman Funeral Potatoes Ever! This Pioneer Woman Funeral Potatoes, a crispy topping hash brown dish, is The Best Pioneer Woman Funeral Potatoes Ever! Sour cream, onions, garlic, and that buttery top all combine with the potatoes to make a side dish fit for any occasion. Serve this Pioneer Woman Funeral Potatoes at your next holiday or special occasion and watch it go. It's a comfort meal staple!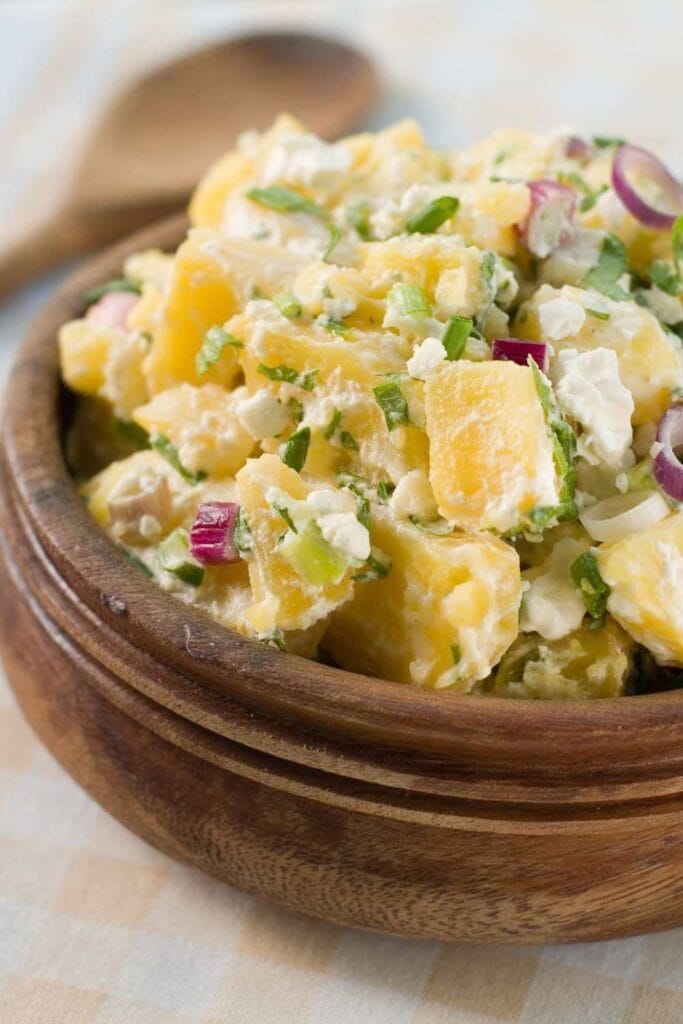 The Pioneer Woman Crockpot Cheesy Potatoes are cooked until soft and then baked in a creamy cheese sauce. The potato dish begins bubbling and piping hot, and the top becomes golden and flavorful. Pioneer Woman Crockpot Cheesy Potatoes are similar to scalloped potatoes but with diced potatoes and a richer sauce. They are also much simpler to prepare!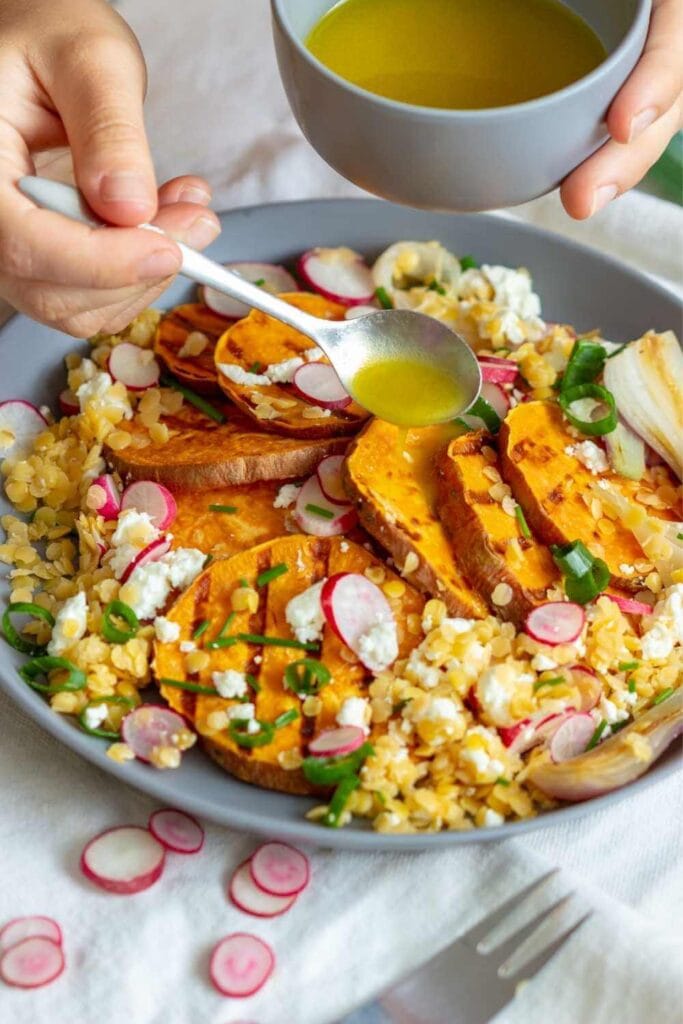 This Pioneer Woman red potato salad makes the perfect side dish! You'll love how flavorful and creamy the potatoes are. Using a unique combination of ingredients to make the most flavorful, addictive red potato salad, it's perfect for a picnic or BBQ.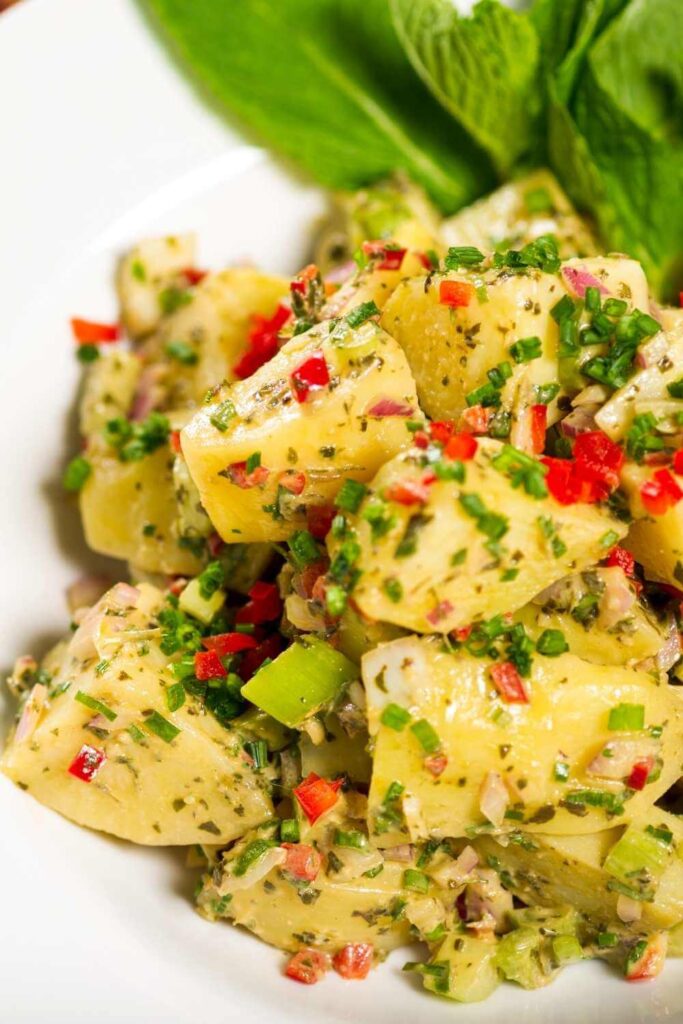 This Healthy Jamie Oliver potato salad without mayo is creamy and herbaceous. It has tangy, herb-loaded flavors that all your friends and family will enjoy. This healthy side dish is made with soft boiled potatoes, sliced red onion, herbs, and slathered with a creamy lemon-dijon dressing that is perfect and tangy. It is also vegan and gluten-free!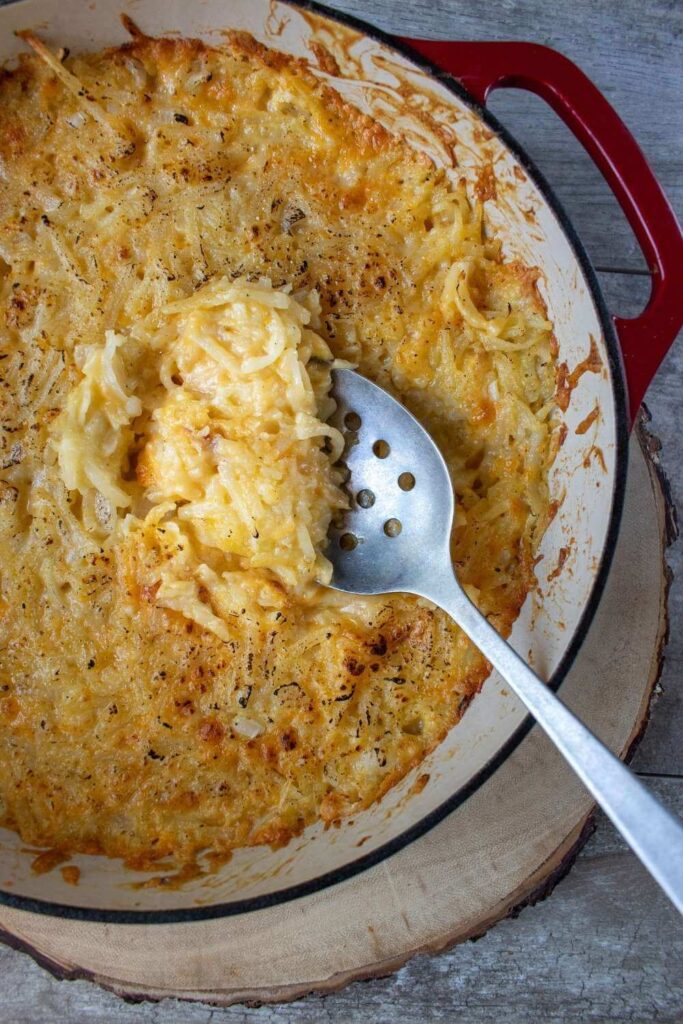 You and your family are going to love this cheesy potato recipe from Michael Symon. The tender potatoes are cooked in a quick cheese sauce until the sauce is brown and bubbling.