Lazy French Toast Casserole is perfect for breakfast or brunch and a totally low maintenance dish. Top it with syrup, powdered sugar or fresh fruit for the finishing touch.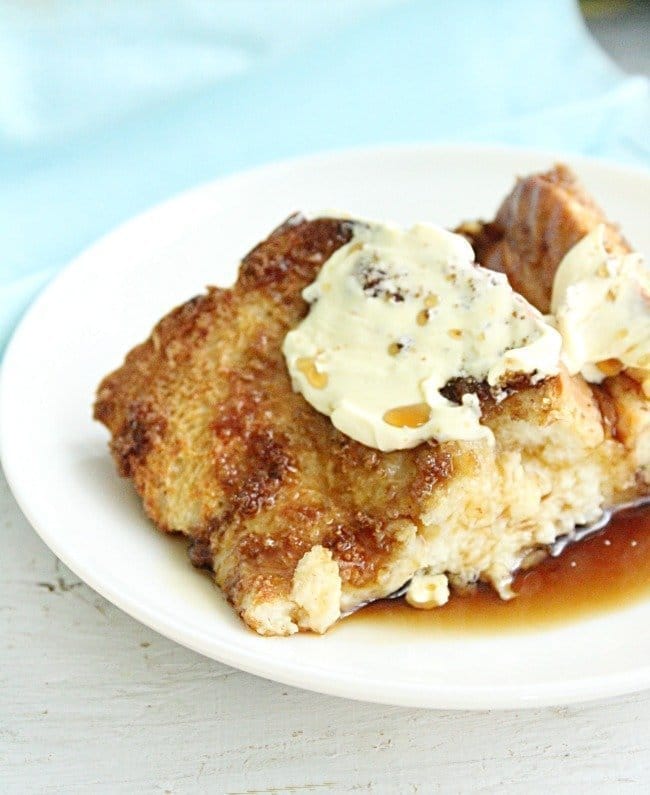 Let's be a little lazy today.
It's Thursday, the week is just about done and you are tired. But, darn it! People in your house still need to be fed. So, make them this instead of ordering pizza: french toast.
No, not french toast that you have to dip and fry, dip and fry, dip and fry. Today, that's too much work!
This french toast just requires some stacking, whisking, pouring, sprinkling, waiting, and then, baking. Easy and yes, a bit lazy.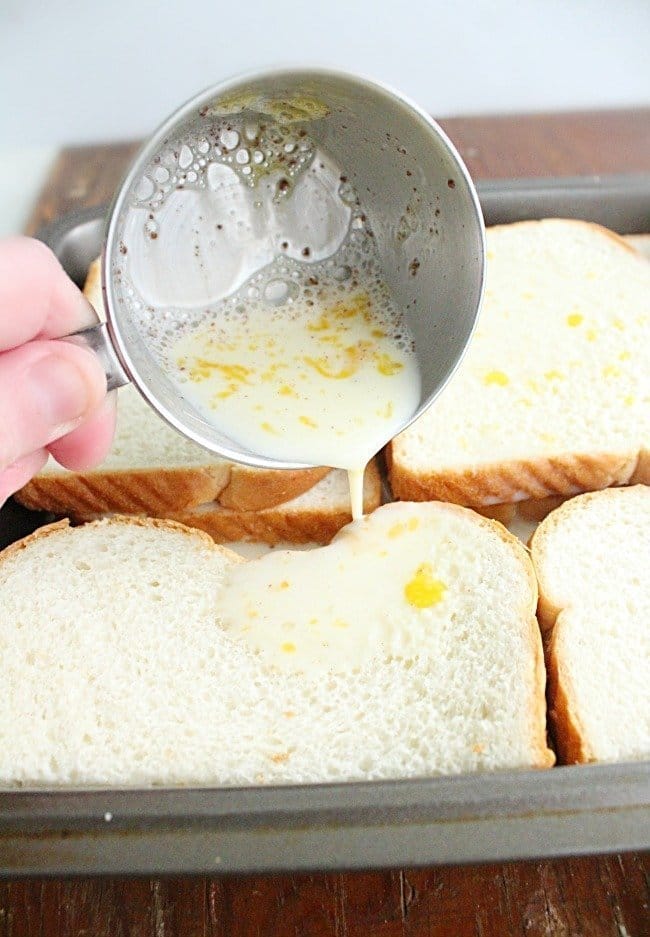 A Brief Guide to Assemble your Lazy French Toast Casserole:
Stack your bread: You can use whole pieces of bread, but, will need to trim a few slices to get them to fit into your dish.
Make the milk/egg mixture: Just whisk it!
Pour mixture.
Next, brown sugar. (yum)
Refrigerate * see below note
Bake.
Yay! Food to feed people. 👍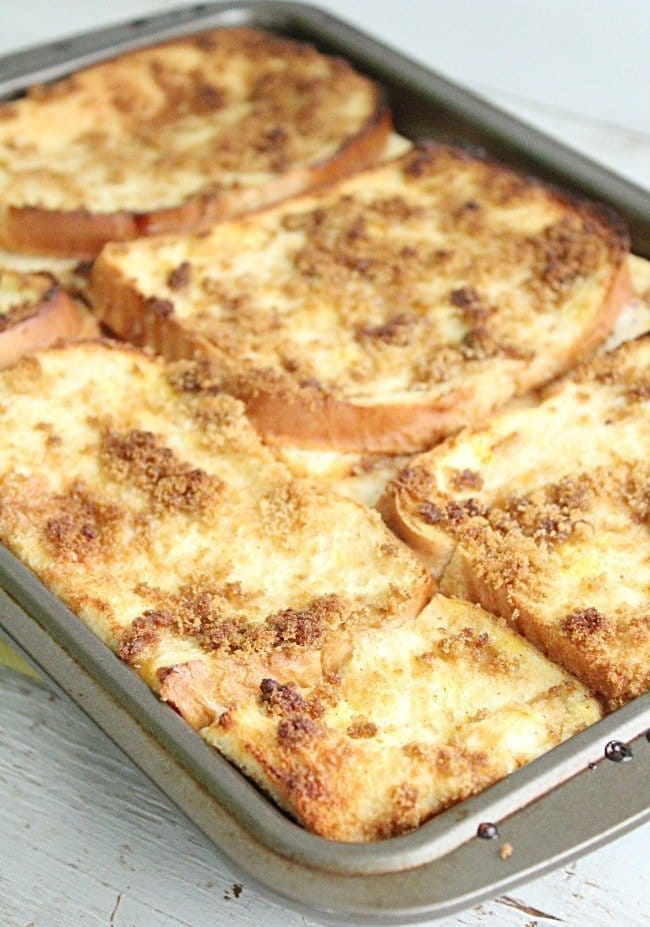 Your Not Very Long Supply List:
9 x 13 baking dish + non stick cooking spray
Mixing bowl
Whisk
Measuring cups/spoons
Foil or lid for baking dish
It's pretty short. Which means you can be a little lazy with your prep and with clean up!
Main Ingredients List:
Bread: I used a country white, regular sliced bread and used approx 12 -15 slices for this recipe. You can use your favorite bread in size/flavor. Just keep in mind, you may need more/less, depending on the size and thickness of the bread.
Milk: I usually stick with skim milk. But, have used whole, almond milk and in a pinch, a portion of whipping cream in the past.
Eggs
Ground cinnamon + Vanilla + Brown Sugar: Use more/less depending on your taste preference.
A quick last note ➝ ➝ ➝ Refrigerate the covered dish for at least an hour before baking. This will give the bread time to soak up the milk/egg mixture. You can refrigerate longer or even up to over night, if needed. But, remember to remove your cover before baking!
Don't forget the syrup!-

More Ways to Bake Your French Toast: