Attention citrus lovers! A soft,lemon cake with a sweet orange glaze baked in your iron skillet.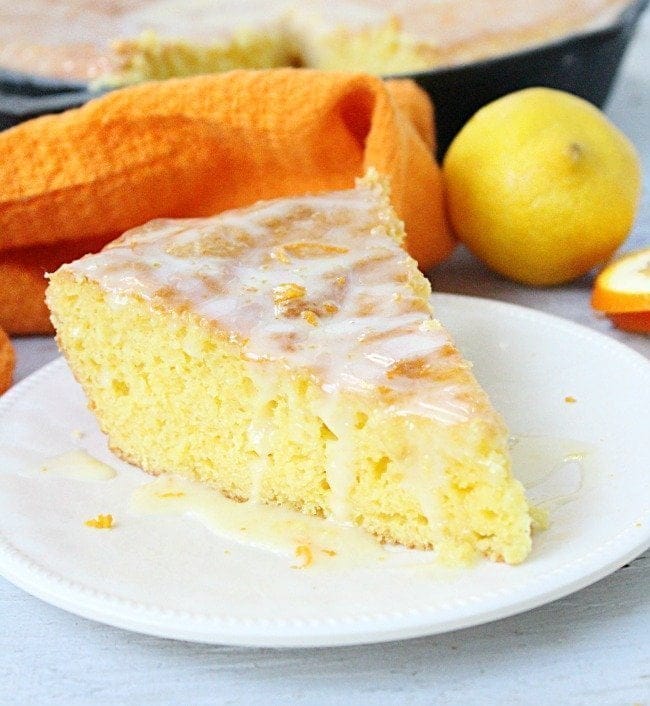 I purchased my iron skillet about 4 years ago and use it all the time. I love it and have been using it regularly ever since.
If you have been reading my blog for any amount of time, you know I love to share recipes that are made in that wondrous iron skillet.
This time I'm making a soft lemon cake and drenched in a sweet orange glaze.
Such a delicious combination. 💛 💛 🧡 🧡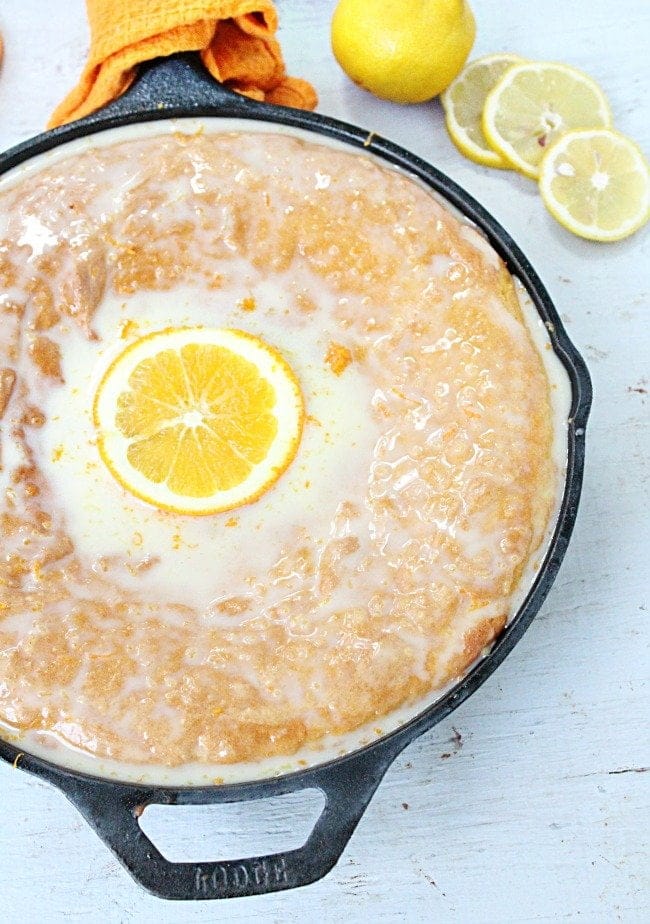 It's a basic recipe:
We start with a lemon cake mix, with the added bonus of lemon pudding mix and plain Greek yogurt. If you can't locate lemon pudding mix, feel free to use vanilla. Also, sour cream can be used in place of the Greek yogurt.
After baking your cake, let it sit for a bit, then, drench it with the orange glaze. If you aren't a fan of orange, a regular powdered sugar glaze will work too. Simply replace the orange juice in the recipe for milk.
If you don't have an iron skillet, use any oven safe 10 inch skillet.
The Lemon Cake with Orange Glaze is the perfect warm weather treat for citrus lovers!
Be sure to check out more recipes for Iron Skillet..just click here!