Grab your garden zucchini and bake this amazing cake! Filled with mini chocolate chips and topped with a crunchy streusel.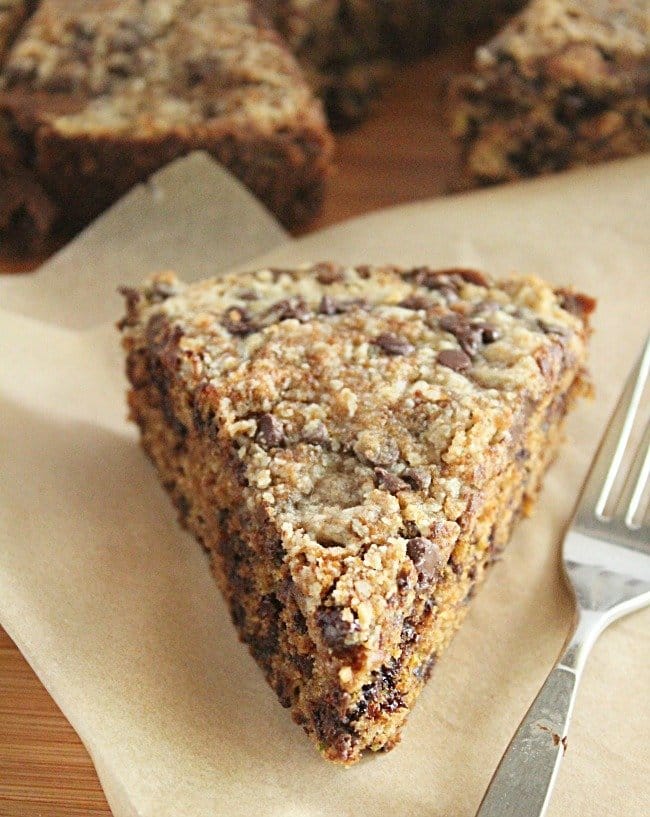 This Chocolate Chip Zucchini Cake is pretty similar to a coffee cake texture.
It will go great with your morning coffee or tea. But, don't count it out for dessert either! It's perfect for either and it's also loaded with mini chocolate chips. Plus, it's topped off with a nice, crunchy, chocolate chip streusel. It's dee-licous.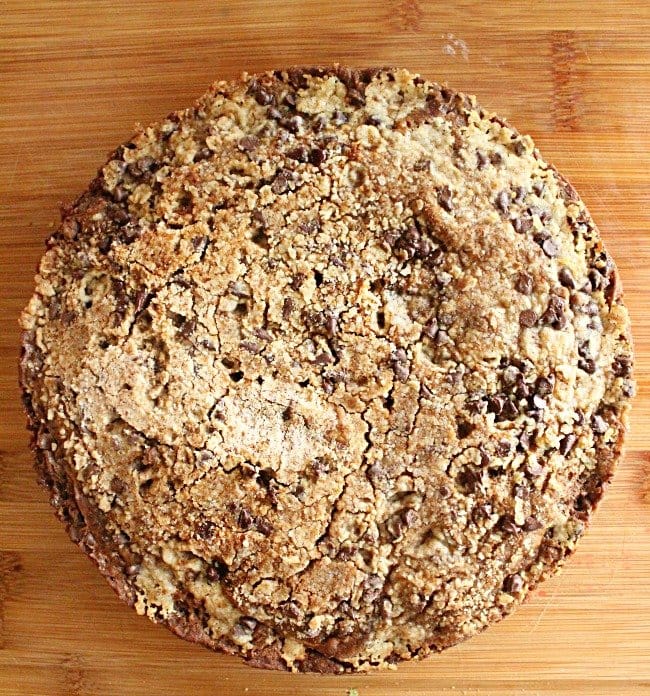 Ingredients Needed:
Flour + Baking powder + Baking soda+Salt+ Ground cinnamon
Butter, melted
Eggs
Brown sugar
Zucchini, grated
Mini chocolate chips
How to Make:
First, make batter. Be sure not to over mix your batter. This can give you a dense cake.
Spread batter into prepared pan. Then, make your topping.
Simply mix together the flour, mini chocolate chips and sugar. Then, with a pastry cutter, two knives or your food processor, cut the cold butter into the mixture. You want it to resemble coarse crumbs.
Sprinkle on top of the batter in pan.
Bake it!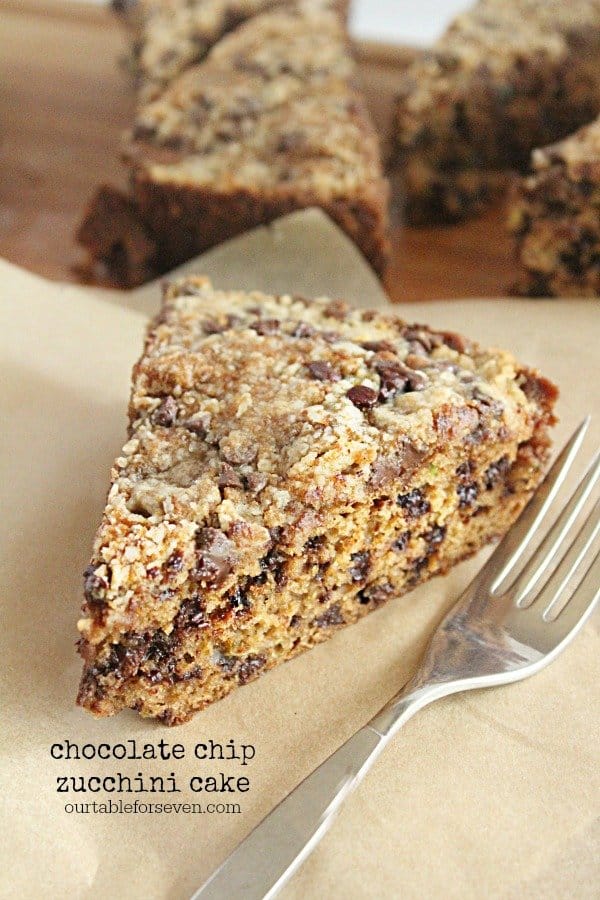 A few things to note:
I previously published this post in 2016. It's being re-shared with updated photos and recipe instructions.
Have an iron skillet? This cake can be easily baked in a 8-9 inch iron skillet. The ingredients and baking instructions are the same.
You Should Try These Too!