Simple, flavorful and will feed a crowd! It's filled with ground turkey, protein-filled black beans and crushed tomatoes. Serve it with a side of crunchy nacho chips to complete the meal.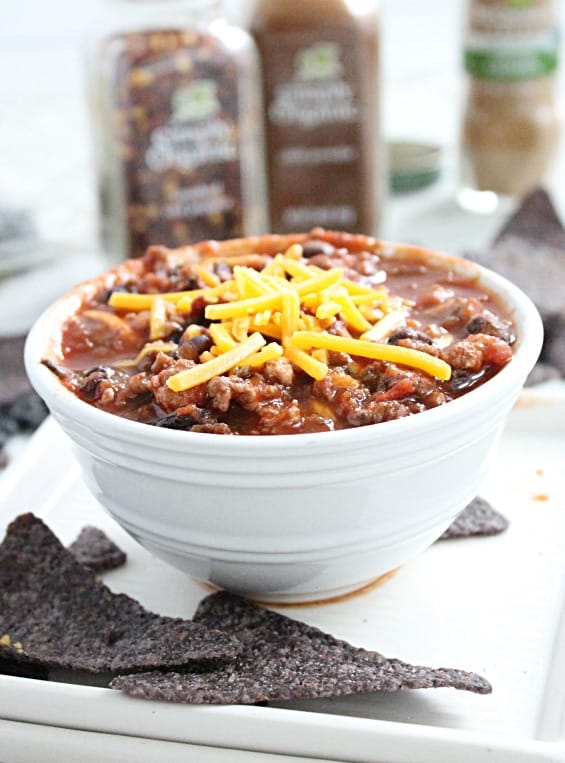 Chili is such a great dish when you are feeding a group. It's easy on your wallet and will fill everyone up with just one bowl.
This chili is made with lean ground turkey, black beans and a wide variety of spices. Plus, it's made right in your instant pot!
Ingredients Needed:
Ground turkey
Crushed tomatoes
Black beans
Olive oil
Minced onion
Red pepper flakes
Minced garlic
Dried oregano
Chili powder
Cumin
Salt/Pepper
Water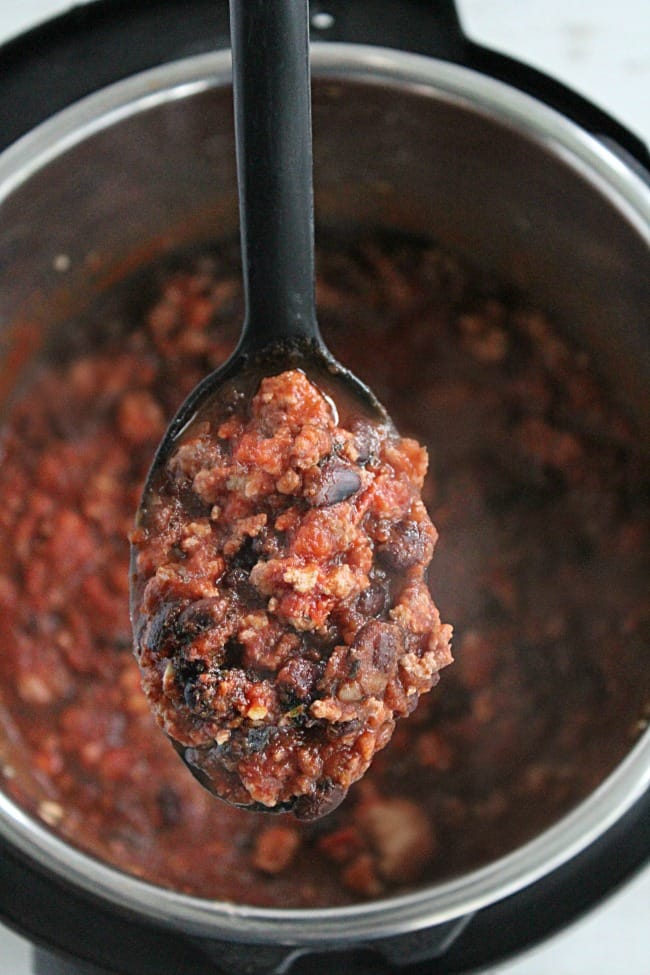 Ground Turkey: If desired, you can substitute with ground beef or chicken. Be aware, if needed, you should drain your meat after browning.
Minced Onion/Garlic: I like to stick the the minced versions, instead of fresh. However, you can use fresh onions and garlic for this dish. I recommend chopping them both and cooking with the ground turkey.
Black Beans: Before adding to the pot, you will need to soak them beforehand. Doing this will cut back on your cooking time. If desired, you can simply omit the beans, use your favorite type of bean or cut back the amount.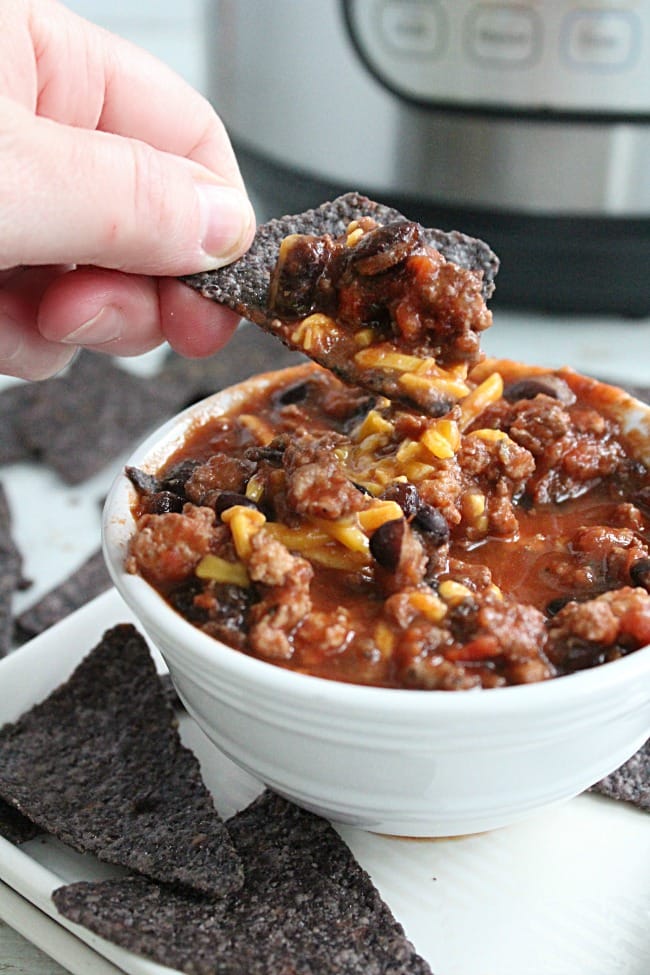 How to Make Instant Pot Turkey Chili:
Place dried black beans and water into a saucepan. Let them boil for two minutes, then, let them sit for 30 minutes. Since we are using dry beans, this will help cut back on their cooking time. Be sure to leave the lid on your saucepan while boiling and while the beans are sitting.
Next, drizzle the bottom of your instant pot with oil. Add the ground turkey and minced garlic. Press the "saute" button and cook until the meat is no longer pink. A wooden spoon works perfectly to break up the meat ( so, it crumbles) while it cooks.
Once the meat is cooked, add in all your dried spices, crushed tomatoes, the beans from your saucepan and some water. Give it a stir.
Cook it all at high pressure, then, do a quick release on your pot.
Once cooked, let the chili sit for 15-20 minutes before serving. It will thicken as it cools. Give it a good stir before serving!
Store any leftovers in a covered container in the refrigerator. Use within 2-3 days.
Can this be frozen? Yes. Store the chili in a freezer safe container with a lid. It will be good for 1-2 months.
Topping Ideas:
Shredded cheddar cheese
Chopped onions
Sour cream or Plain Greek yogurt