Making taco meat in your instant pot is quick and easy! You can use fresh or frozen and it will ready to serve in no time at all.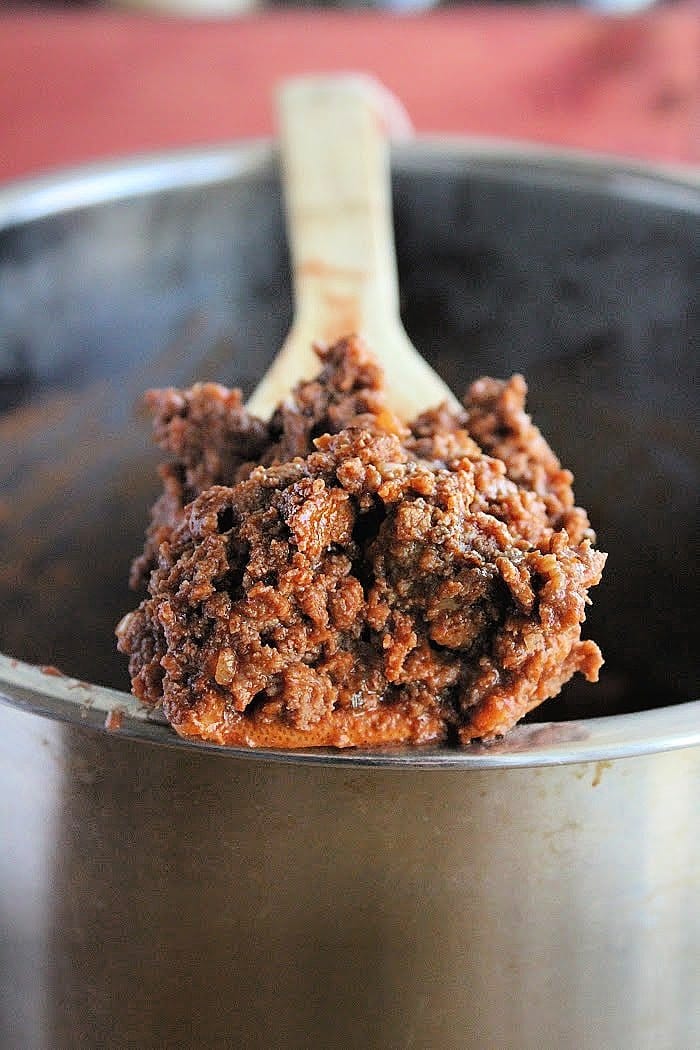 Ingredients Needed:
Ground beef
Dry taco seasoning
Tomato sauce + Water
Minced Onion
Olive oil
Can I use ground turkey or chicken instead? Yes. However, to be honest, I haven't tried ground turkey or chicken with this cooking method. If you do try, I would recommend cutting back your cooking time. Usually, ground turkey or chicken will have less fat than ground beef. Reducing the cooking time will help avoid having your meat get dried out.
Taco Seasoning: In my opinion, this is a personal preference. I like our homemade version of taco seasoning ( it's also linked in the recipe card). However, if you like a certain store bought version or your own homemade version, of course, feel free to use that instead.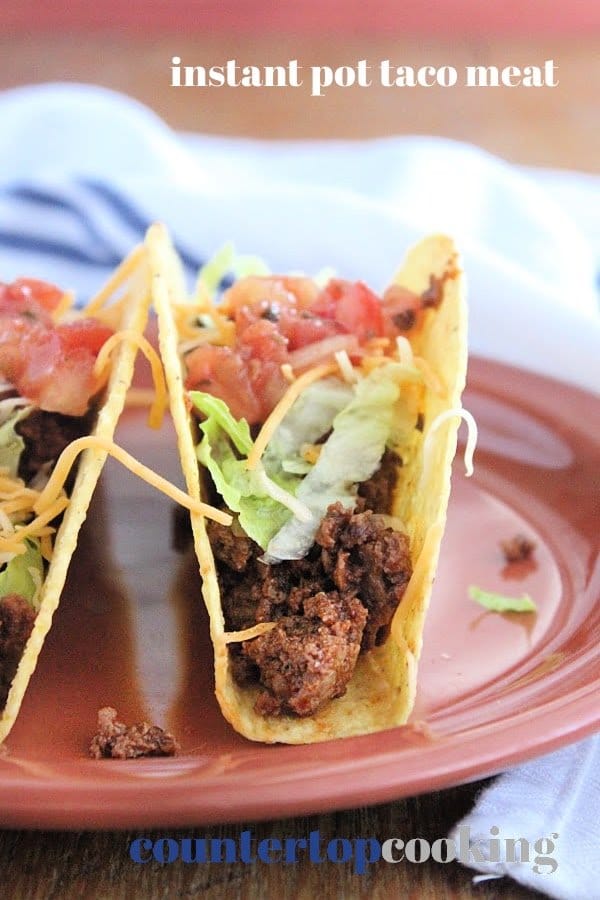 How to Make:
Pour 1 cup of water into your instant pot and place the steam rack into the pan. Be sure the handles are up, making removal easier.
Then, place the ground beef right on top of the steam rack. No need to break it up or defrost, simply place the whole piece on the rack.
Cover and cook on high pressure. If you are cooking it frozen, your cooking time will be different, see recipe card for details.
Do a natural release. Remove the meat and steam rack. Clean out the instant pot.
Add a bit of olive oil into the clean pot and press the saute function.
Brown the beef with the minced onion and taco seasoning, breaking it up as it cooks. Then, add in tomato sauce and water. Cook for just another 5 minutes or until meat is cooked thoroughly.
Serve your taco meat as desired.
A few serving ideas: