Quick, versatile and delicious! Make your own spaghetti sauce right in your instant pot and use it in place of the jarred stuff.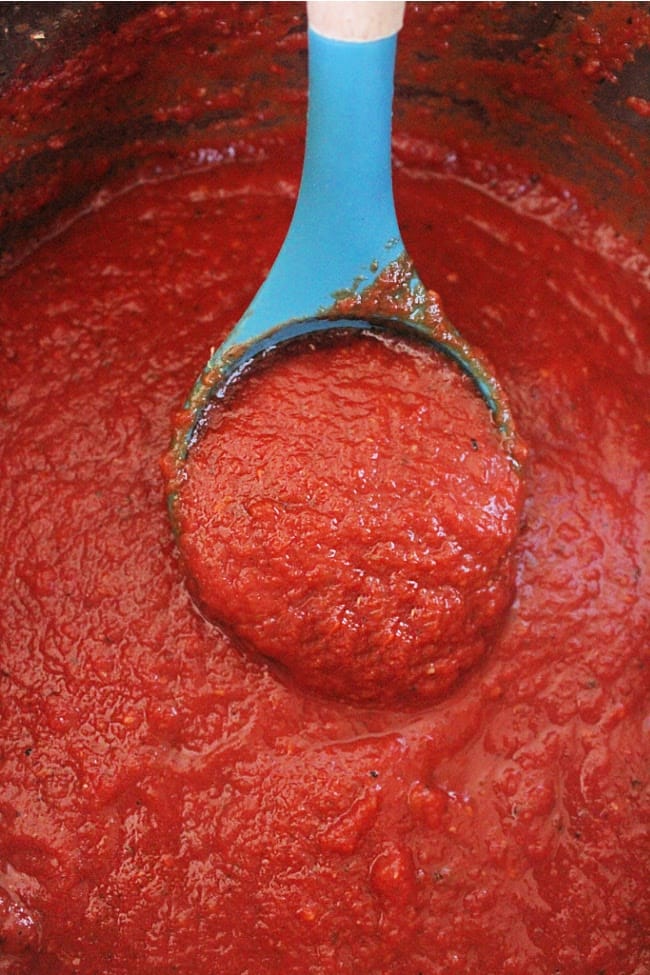 I stopped buying jarred spaghetti sauce a long time ago. It's packed full of added salt and I was constantly buying large quantities of it. Plus, everyone around here had their own favorite brand..kinda frustrating.
Making it homemade is easier. I control the flavors and texture. Plus, it's cheaper. I make a big batch when salt free canned tomatoes are on sale and store it in my freezer until we use it.
The Ingredients List:
Crushed tomatoes
Diced tomatoes
Tomato paste
Minced onion
Minced garlic
Dried oregano
Dried basil
Salt + Pepper
Can I Use Fresh Tomatoes? Yes. However, you will need to increase your cooking time.
Minced Onion: I use minced onion for this sauce. It's just a personal preference. If you don't want to use the dried version, feel free to add a small diced onion instead. But, again, you will need to increase your cooking time.
Dried Spices: Feel free to adjust to your personal taste.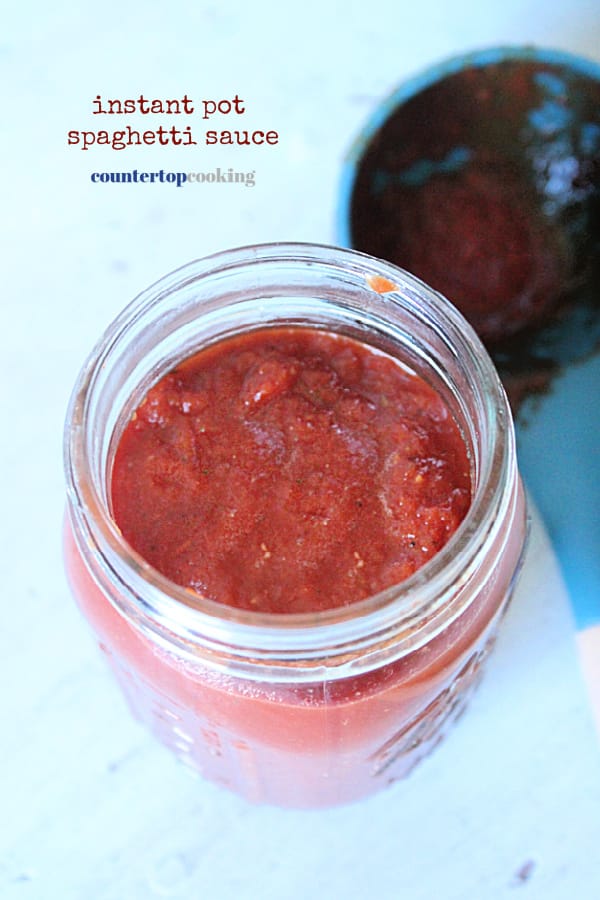 How to Make:
Add all ingredients into instant pot and stir lightly to combine.
Cover and cook on high pressure for 10 minutes. Do a natural release for 10 minutes, then, do a quick release.
Let sauce cool for 1 hour, then, puree to desired consistency using a stick blender or food processor.
Leftovers can be stored in a covered container in refrigerator for a week or in a covered, freezer safe container for a couple of months.
Use Your Sauce: