Instant Pot Salsa is simple to make and is so flavorful. Increase or decrease the ingredients to make it your own!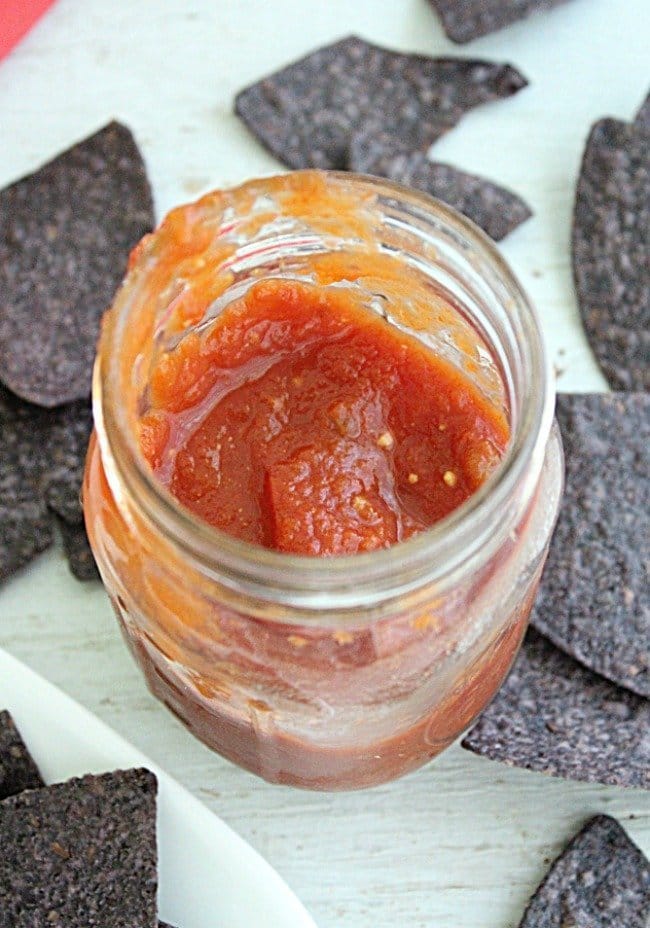 Hey There..Hi 👋
I made some salsa today. Care for some?
This salsa is very easy and perfect for this "let's go to the farmer's market and grab a bunch of fresh veggies" time of year. If not the farmer's market, then, the produce section of your grocery store.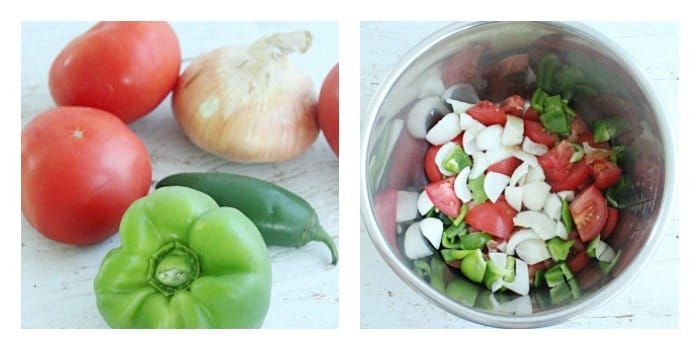 It's all made right in your instant pot (pressure cooker) too! Don't worry, if you don't have one, you can also make salsa in your ➝ crock pot/slow cooker or with blender/food processor.
All you need is a bag of chips and your Instant Pot Salsa is a snack (or meal!) in a pot.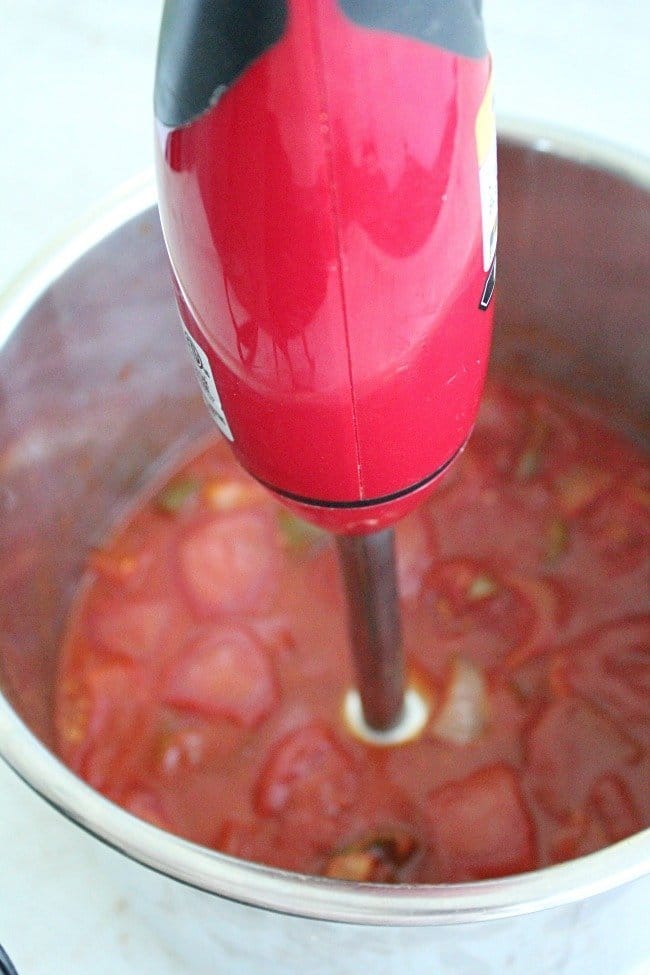 Supplies:
Instant Pot/Pressure Cooker
Sharp knife + cutting board
Jars with lids: for storage
Let's Make Salsa: Start by chopping up your vegetables. If you want to have more heat in your salsa, keep the seeds of your jalapeno peppers. If not, remove them. Toss them all in your instant pot.
Next, add in spices, tomato paste, tomato sauce and apple cider vinegar. Give it all a bit of a stir.
Cover and cook.
Do a natural release and remove your lid. Then, let it cool for 30 minutes.
When you are ready, take a stick blender and puree the mixture to your desired consistency. If you don't have a stick blender, you can pour the mixture in your food processor or stand blender. Just be careful..it's still pretty warm!
Using a ladle, spoon the salsa into jars. A canning funnel is a great tool for this.
Refrigerate for at least an hour before using. Keep leftovers in the refrigerator and use within 2 weeks. You can also freeze your salsa! That will keep for about six months.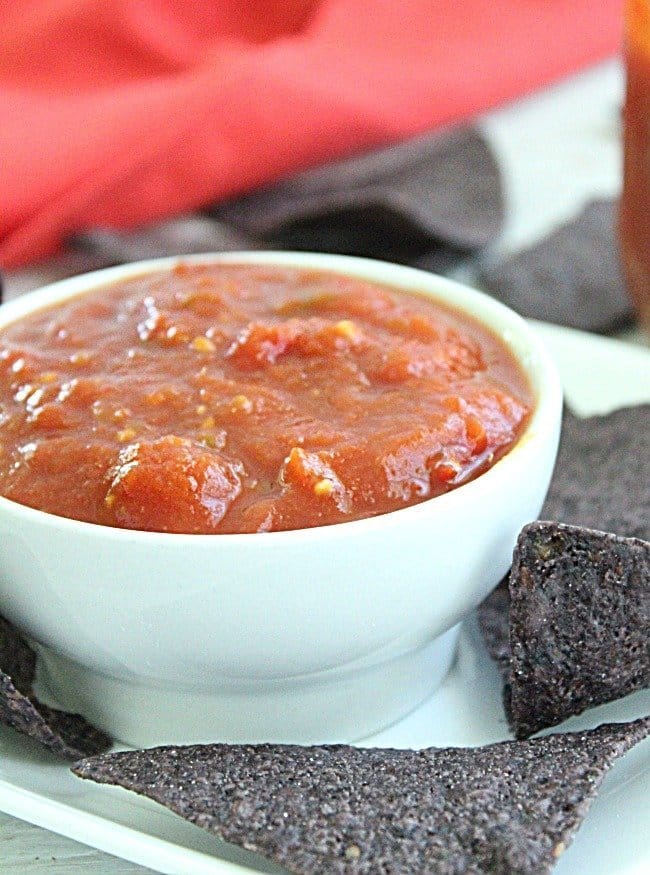 Use your new salsa recipe in these dishes: