Making creamy mashed potatoes in your instant pot takes no time at all! All you need is a handful of simple ingredients for this delicious side dish.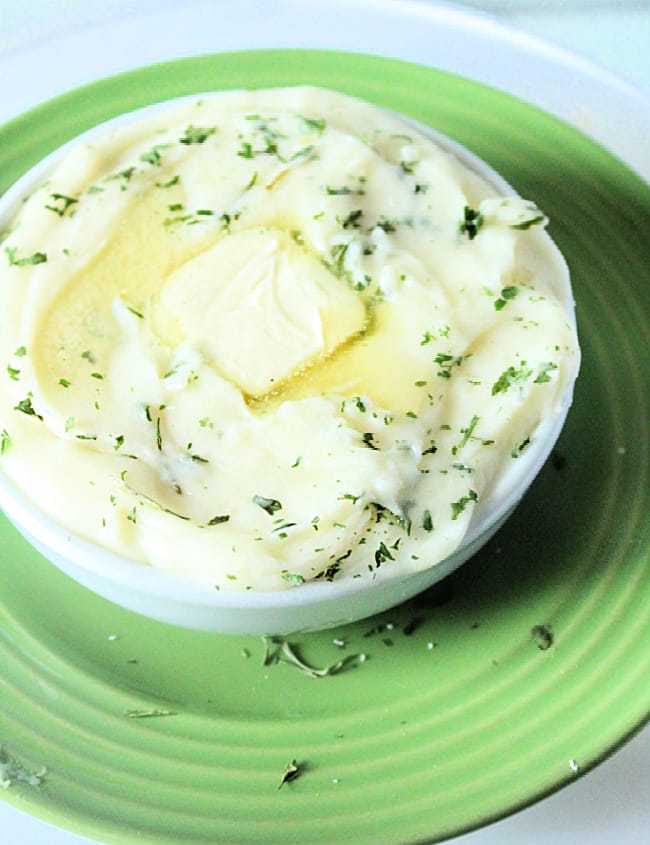 I have fallen in love with making mashed potatoes in my instant pot.
OK, that was seriously a corny thing to admit. But, it's sorta true. These potatoes are really quite delicious and quick. They are also the perfect side dish and will go with just about anything protein your are serving.
Ingredients Needed:
Potatoes
Water
Salt + Pepper + Garlic Powder
Plain Greek yogurt
Butter
Whipping cream
Potatoes: I like to use a russet potato for mashed potatoes. They mash up nicely and I can usually get a big bag on sale. However, a Yukon gold or red potatoes are also good choices.
Do I have to peel my potatoes? No. If you prefer skins on your potatoes, don't worry about peeling them. Mash them up with the skins on!
Plain Greek Yogurt: I always have plain Greek yogurt in my fridge, so, I usually go with it in place of sour cream. Go with your preferred favorite.
Whipping Cream: If you want to cut back on fat, go with regular milk. For a switch, you can also use buttermilk.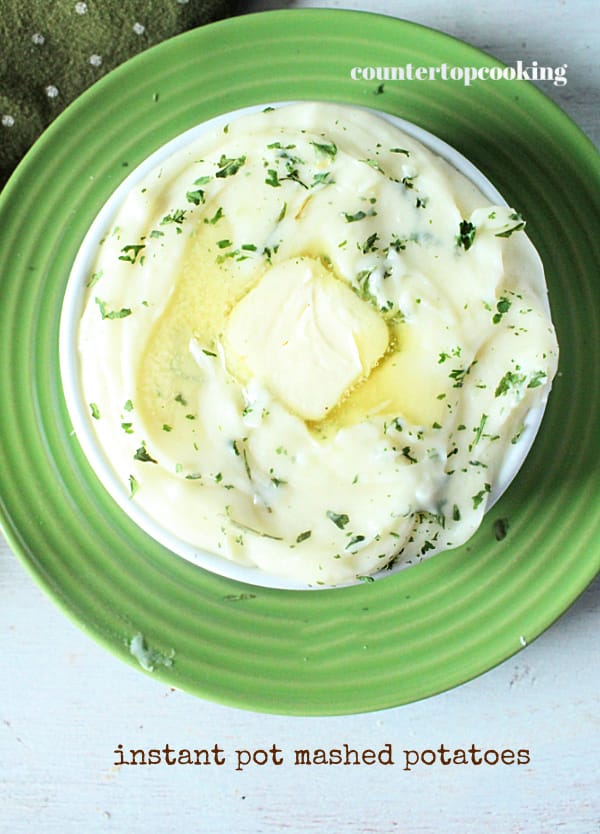 How to Make + A Few Notes:
First, peel ( if desired) and slice potatoes. Add them into the instant pot and cover them with water. This should be about 4-5 cups. Don't drown your potatoes! Simply add in enough water to cover the chopped potatoes.
Cover and cook on high pressure. Then, do a quick release.
Drain the potatoes and return them to the instant pot.
Add in salt, pepper, garlic powder, butter, cream and plain Greek yogurt. Mash them to desired consistency. You can also whip them with your hand mixer or immersion blender.
Don't wait to mash your potatoes. Do them while they are still warm and soft.
Want to jazz up your potatoes? Once they are mashed, stir in your favorite shredded cheese, chopped cooked bacon, or steamed broccoli
Try these too: