Five ingredients is all you need for this easy, creamy Mac and Cheese!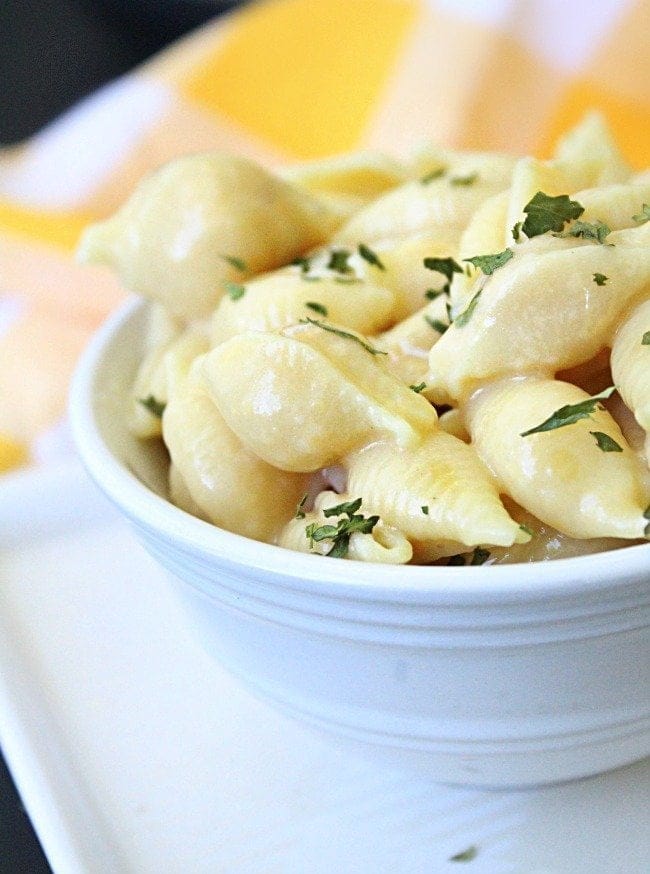 This past spring, we took the kids on a loonnggg road trip.
We headed to Vermont. Being that we live in the Midwest, our driving time was about 16 hours. Yes. 16. We split the driving into two crazy days. Honestly, it was really fun. The drive was long, but, we've never been further east than Michigan, so, it was great to see so many different places.
While in Vermont, I fell seriously in love with Cabot cheese, as did my family. My kids will ask "is that cheese from Vermont?" when I cook now. I kid you not! #CheeseSnobs 😉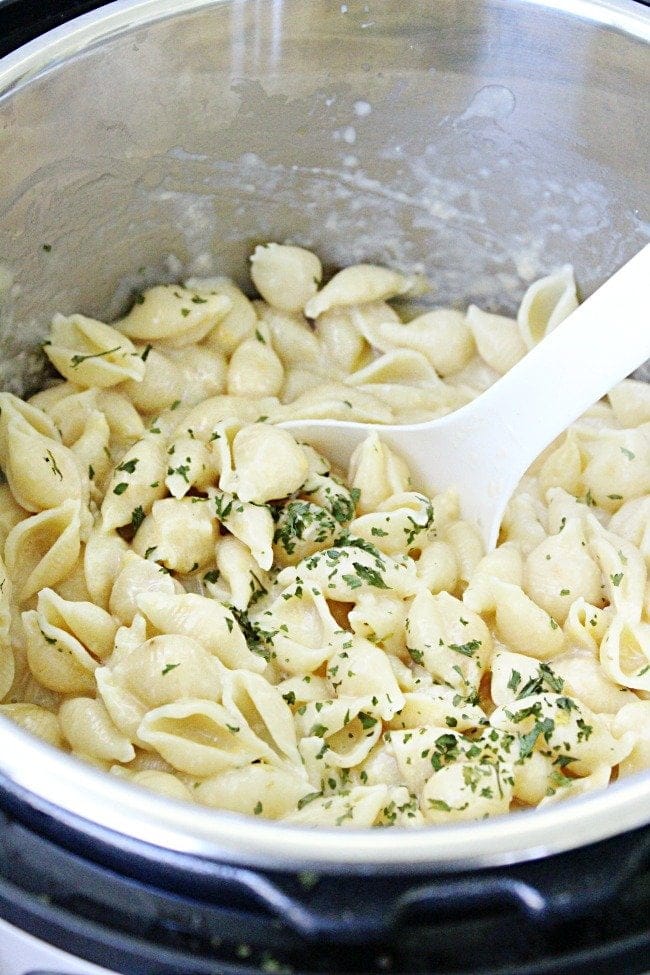 One of my favorite is their mac n cheese blend. It's a combo of sharp cheddar and their Alpine cheddar. Friends..it's soooo good and is now my go-to cheese for homemade mac and cheese. Including this quick and easy Instant Pot mac n cheese!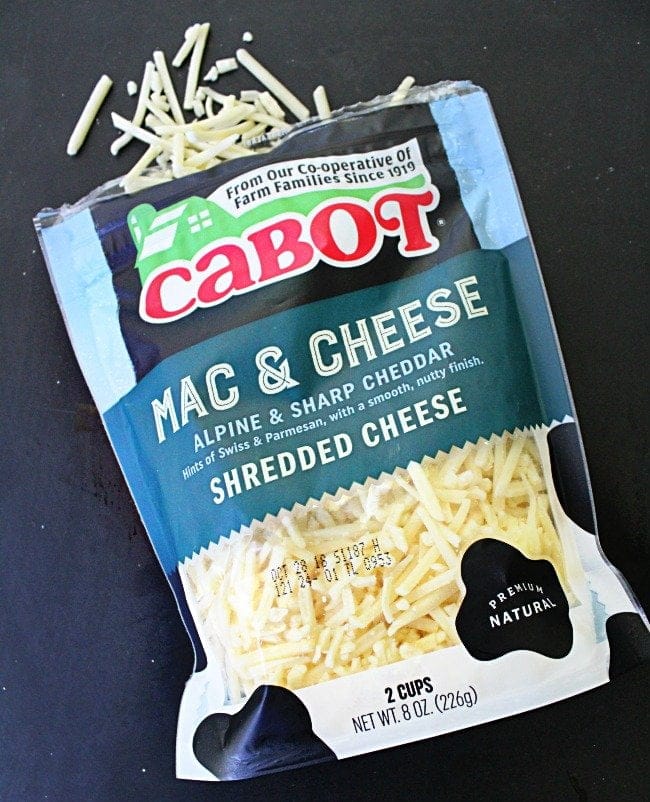 A brief breakdown:
Start with 1 lb of dry pasta. I used medium size shells, but, go ahead and use your favorite type. Just be sure they are similar in size/texture.
Add your shells to your pot. Then, add in water and butter.
Cook on high pressure for just 4 minutes. Then, do a natural release on your pot.
Remove lid and add in shredded cheese and milk. Then, stir. As mentioned above, I used Cabot Mac n Cheese Blended Cheese, but, you can use whatever type of shredded cheese you like. Also, there is no paid endorsement here with Cabot..I just really love the cheese. If you can't find it at your grocery store and want to give it a try, check out their website for purchase.
That is it. Easy Peasy!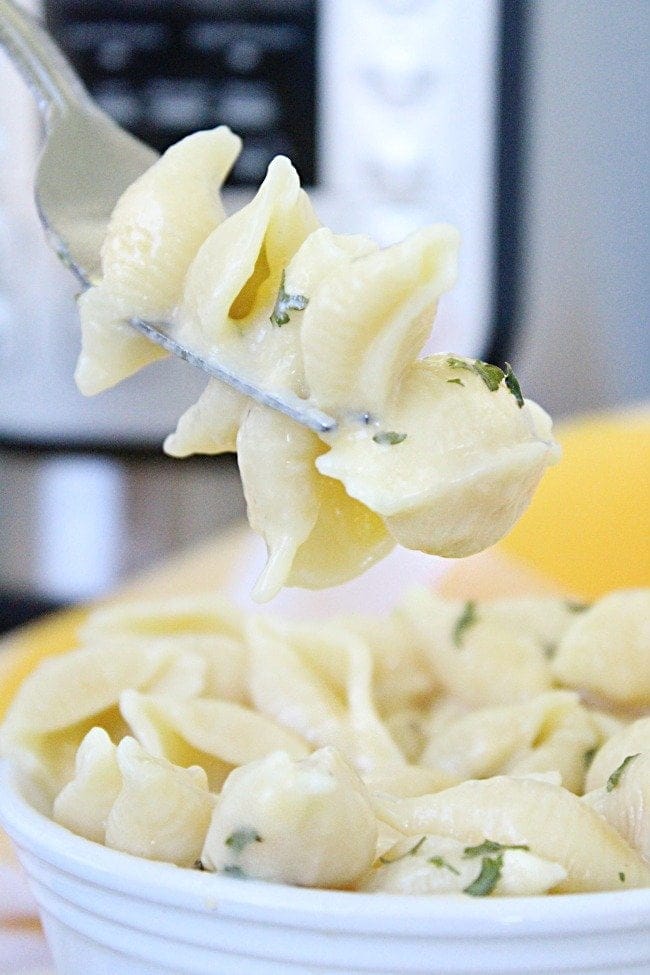 Serve this Instant Pot Mac and Cheese with a side salad and your dinner is ready in under an hour. Simple, cheesy and delicious!