Making a layer cake in your instant pot is simple! All you need is a box of your favorite cake mix and your creativity.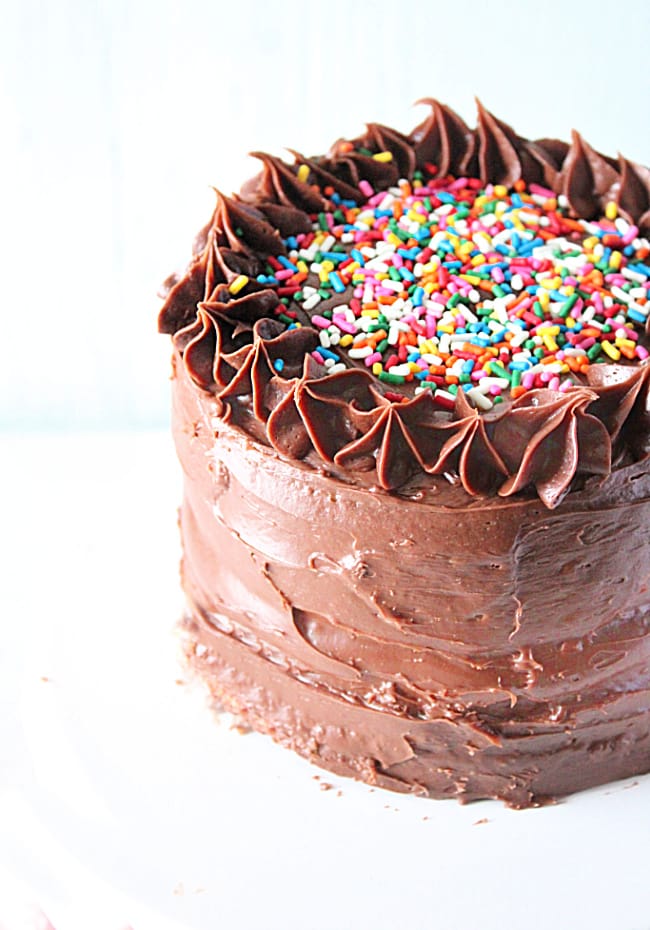 When I decided to bake a cake in my instant pot, I was hesitant. I mean, a cake? A layer cake? In my instant pot?
Yep.
Well, like the brownies..I was pleasantly surprised!
This layer cake starts with a cake mix and tastes amazing. It was also really simple to make.
Supplies Needed: 2- 6 inch round cake pans ( see recipe card) + your favorite way to grease them. You will also need foil to cover pans. Lastly, an electric mixer + mixing bowl and of course, measuring cups + spoons.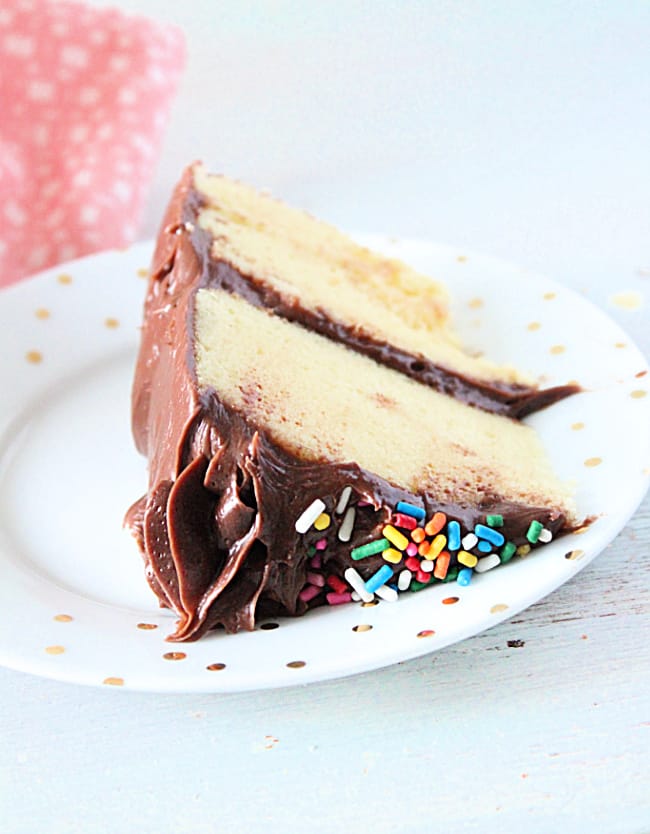 Ingredients Needed:
Dry cake mix
Milk ( will replace water, as called for on the box)
Eggs (normally, a cake mix will call for 3, you will need 4)
Vanilla
Plain Greek yogurt ( will replace oil, as called for on the box)
Frosting
Cake Mix: Any flavor will work. Just stick with a "standard" size package.
Plain Greek Yogurt: If you don't have any on hand, sour cream can be used instead.
Frosting: I used a full container of packaged chocolate frosting. Plus, about one fourth of a second container to frost the whole cake and add a bit of piping.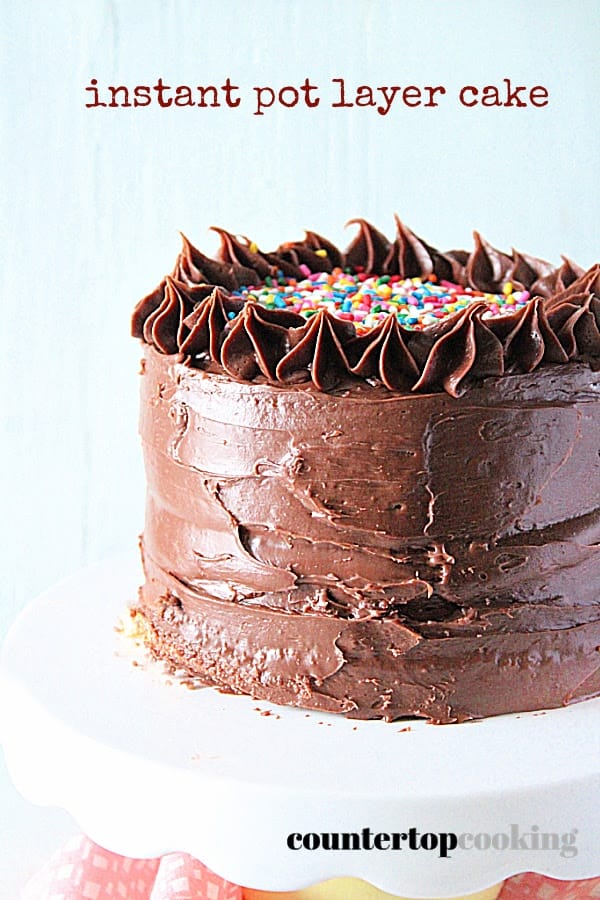 How to Make an Instant Pot Layer Cake:
Pour 1 1/2 cups of water into your instant pot and place the steam rack into the pan. Be sure the handles are up, making removal easier.
Then, make your batter and spread it evenly into 2 greased 6 inch baking pan. Cover both with foil and stack them on top of the rack.
Cover the instant pot and cook on high pressure for 35 minutes. When the time is up, do a natural release for 10 minutes.
Carefully remove the pans from the pot and let them cool for about 5 minutes. Then, remove the foil and cool completely before frosting.
Love a Layer Cake? Try these too: