A moist vanilla cake made in your instant pot and packed full of fun rainbow sprinkles! Great for a small gathering or weeknight dessert.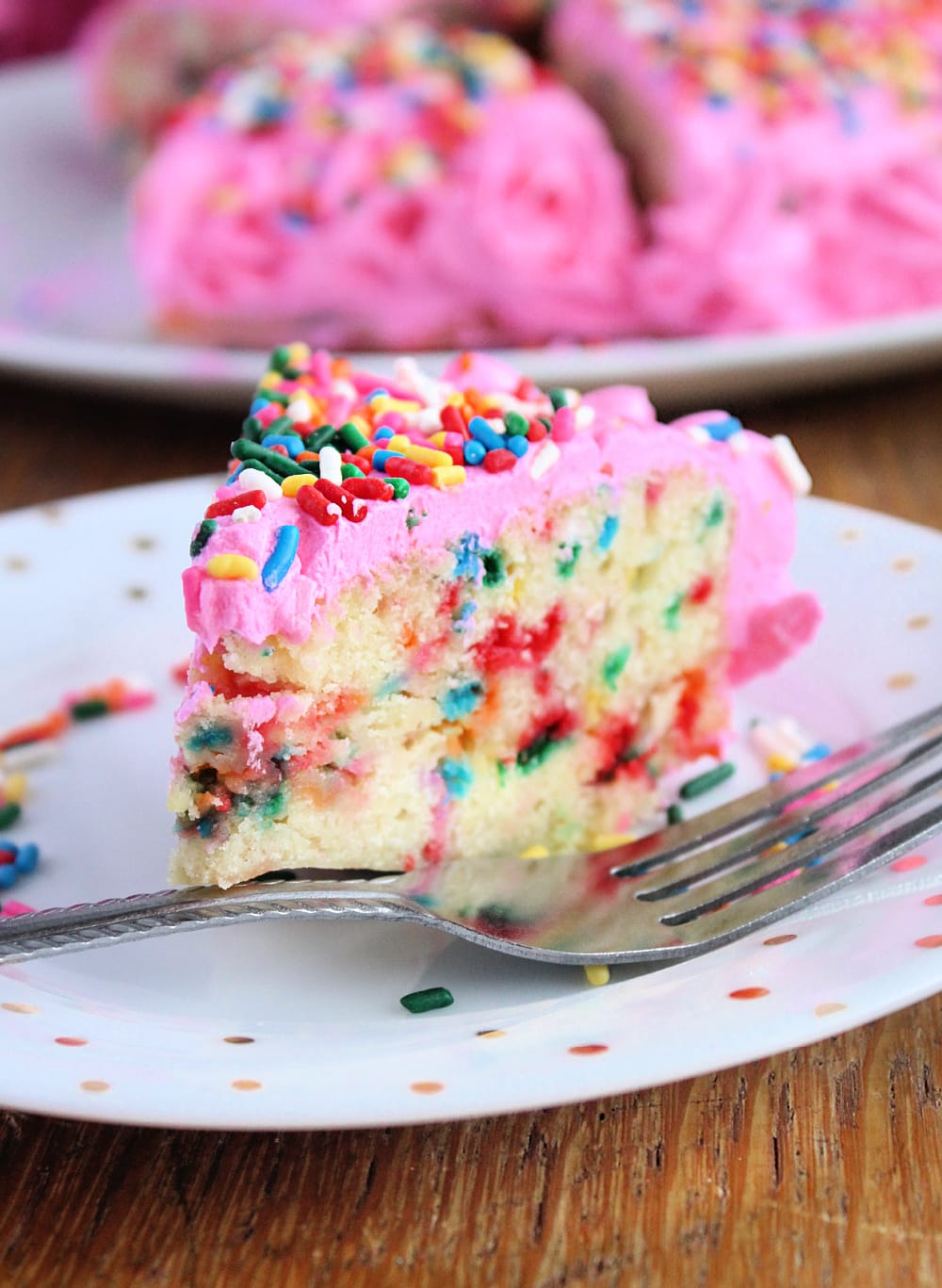 Funfetti? Sprinkles everywhere. 🎉
Ingredients Needed:
Flour + Baking powder + Salt
Oil
Sugar
Eggs
Vanilla
Milk
Frosting
Oil: Stick with a neutral tasting oil. Vegetable, canola or sunflower are all good choices. You can also use melted butter, if desired.
Milk: Regular dairy milk is fine, but, non dairy will also work. I've used an unsweetened vanilla almond milk for this cake and it's turned out great.
Frosting: Use your favorite frosting recipe or pre made version. This is a basic yellow cake recipe, so, any flavor will go with it.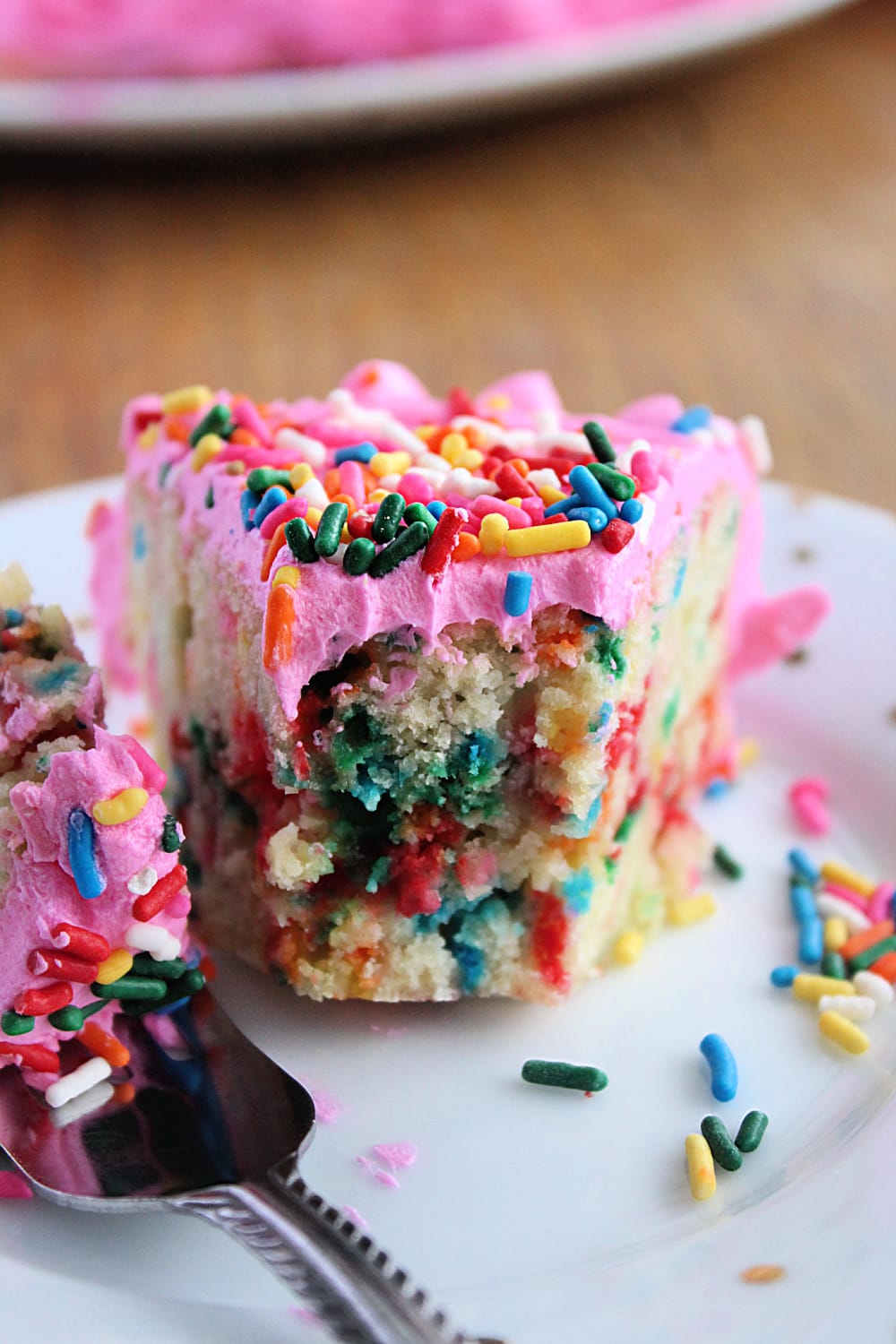 Quick Vanilla Frosting Recipe:
1/2 cup butter ( 1 stick), softened
1 3/4 cup powdered sugar
1 TBSP milk
1 tsp vanilla
Beat it all together until creamy and fluffy.
How to Make Instant Pot Funfetti Cake (detailed instructions in recipe card)
First, make batter and spread evenly into a greased 6 inch round baking pan. (You can find the pan I use in the recipe card). Cover pan tightly with foil.
Add water to the bottom of the instant pot and place steam rack into the bottom of the pot. Be sure the handles of the steam rack are up, to make for easier removal.
Place covered pan on top of steam rack and cover your instant pot. Cook on high pressure and do a quick release.
Carefully ( hot!) remove pan from pot and remove foil. Your cake is done when a toothpick inserted comes out clean. If the cake needs further cooking, cover the pan back up and cook for additional time. I recommend starting at about 5 minutes and then, check to see if it's fully cooked.
Once cake is done, remove from pot and remove foil. Let the cake cool for about 10 minutes, then, remove from pan. Cool it completely on a wire rack before frosting.