Cupcakes in the Instant Pot!? Yes, it's a thing and you can do it!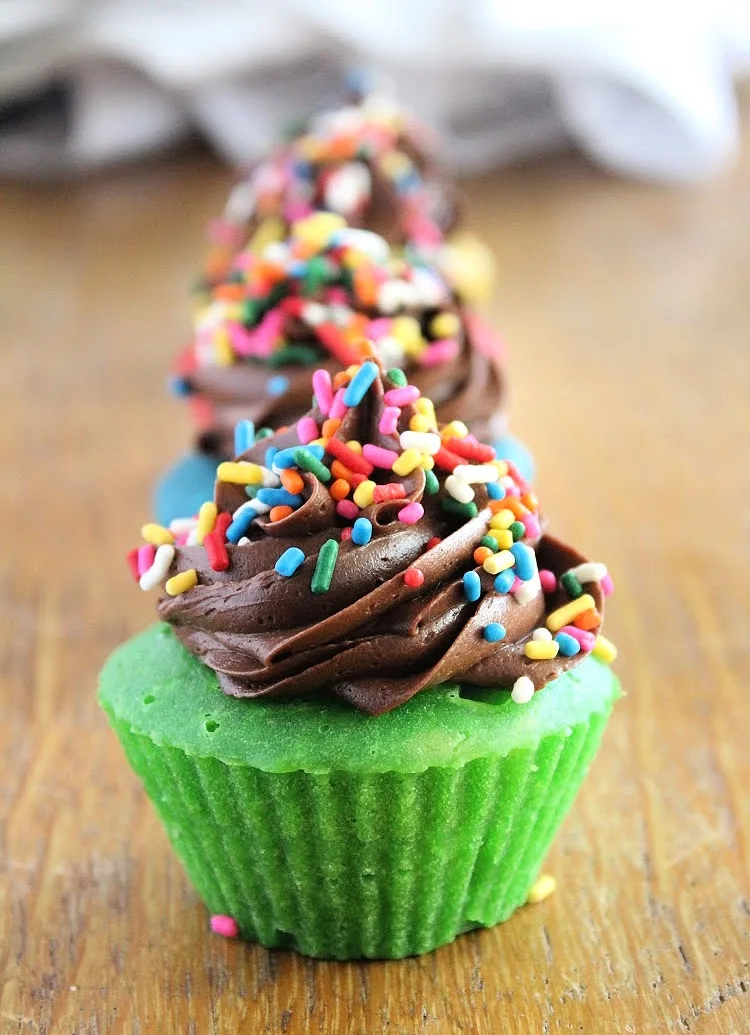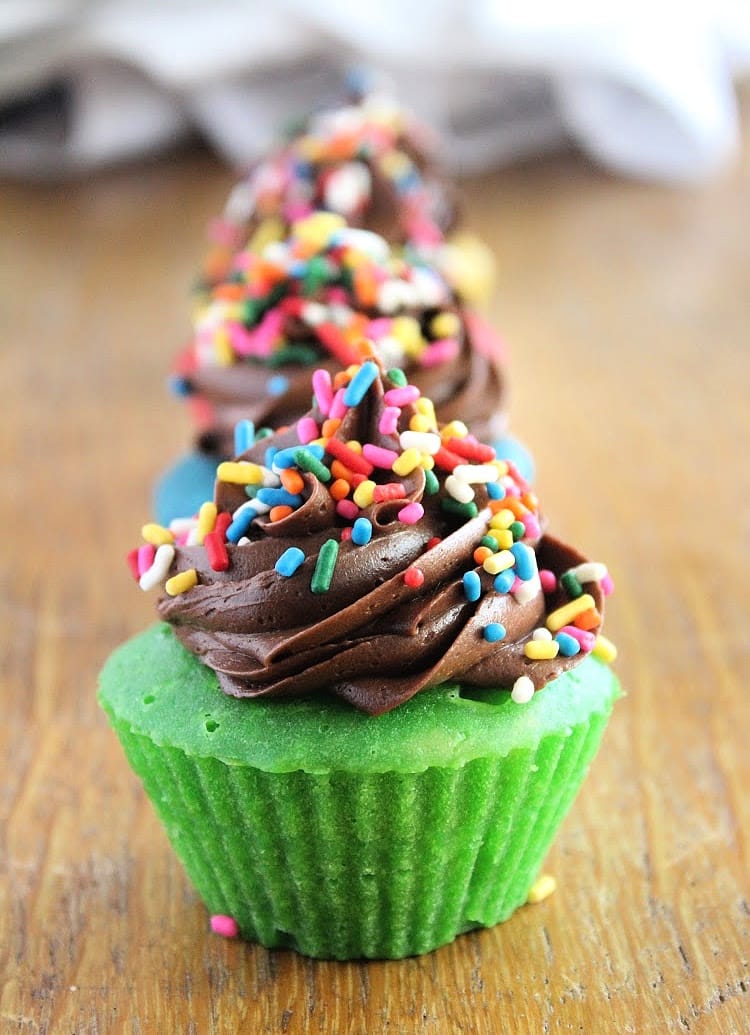 Ah, the wonders of the instant pot. They never cease to amaze me.
Guys, today we are making cupcakes in the instant pot. Yes, really. We are only making 4 cupcakes, but, they are cupcakes, nonetheless.
Ingredients Needed:
Flour + Baking powder + Salt + Baking soda
Butter
Sugar
Egg
Plain Greek yogurt
Plain Greek Yogurt: If you don't have any on hand, feel free to use sour cream as a replacement.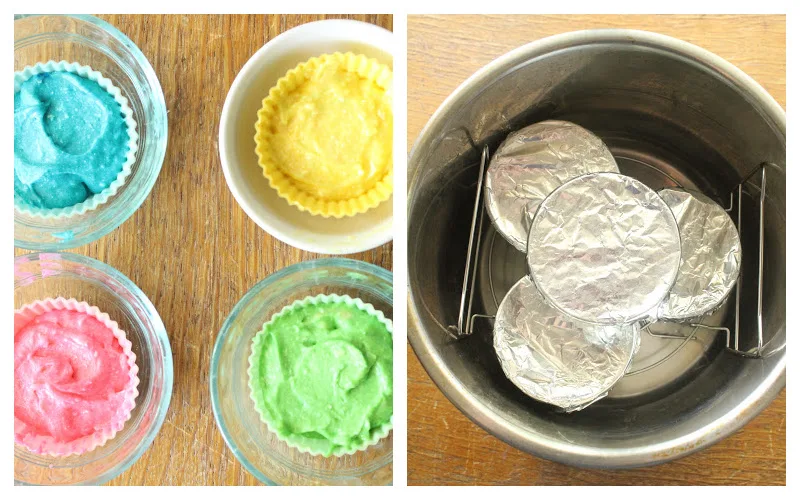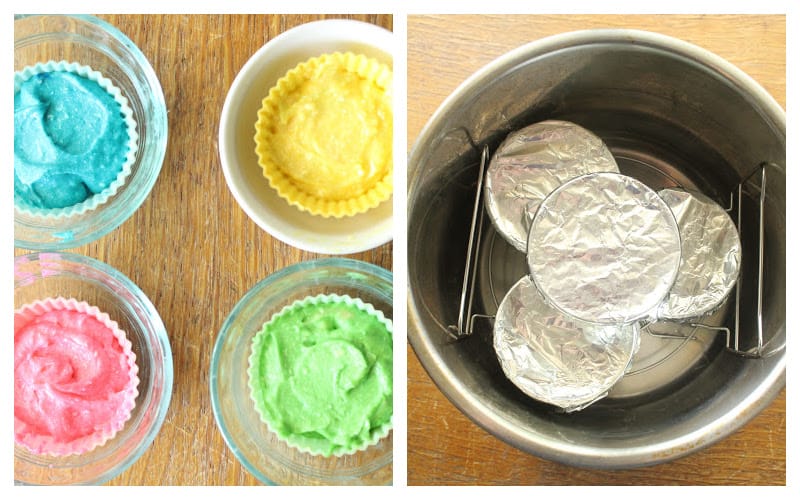 Your Cupcakes are Rainbow! What do they taste like?
Vanilla. These are simple vanilla cupcakes. I made them with my 11 year old and he told me they "needed something" so, we dyed our batter different colors. This does make these a bit more fun, but, it's not required.
How to Make:
First, line 4 custard cups with cupcake liners. I used 4 Pyrex 10 oz Clear Glass Custard Cups. They were a perfect fit for 4 cupcakes. You can use smaller cups, if necessary.
Next, make your batter. Once the batter is completely mixed and if you want to tint your batter any color, now is the time. You can color them each a different color ( like we did ) or one color or keep them vanilla. Your choice.
Divide the batter evenly into the cupcake liners. Cover each cup with foil.
Add water to the bottom of the instant pot and place steam rack into the bottom of the pot. Be sure the handles of the steam rack are up, to make for easier removal
Place covered cups on top of steam rack. You can stack them in a staggered pattern for better balance.
Cover and cook on high pressure, then, a natural release.
Carefully ( hot!) remove cups from pot and remove foil. Your cupcakes are done when a toothpick inserted comes out clean. If they need further cooking, cover them back up and cook for additional time. I recommend starting at about 1-2 minutes and then, check.
Let the cupcakes cool for about 10 minutes after removing foil. Then, cool completely on a wire rack before frosting.