All the great tastes of a chicken taco in pasta form! A creamy sauce with a taco seasoning and gooey cheese. Serve it with your favorite taco garnish.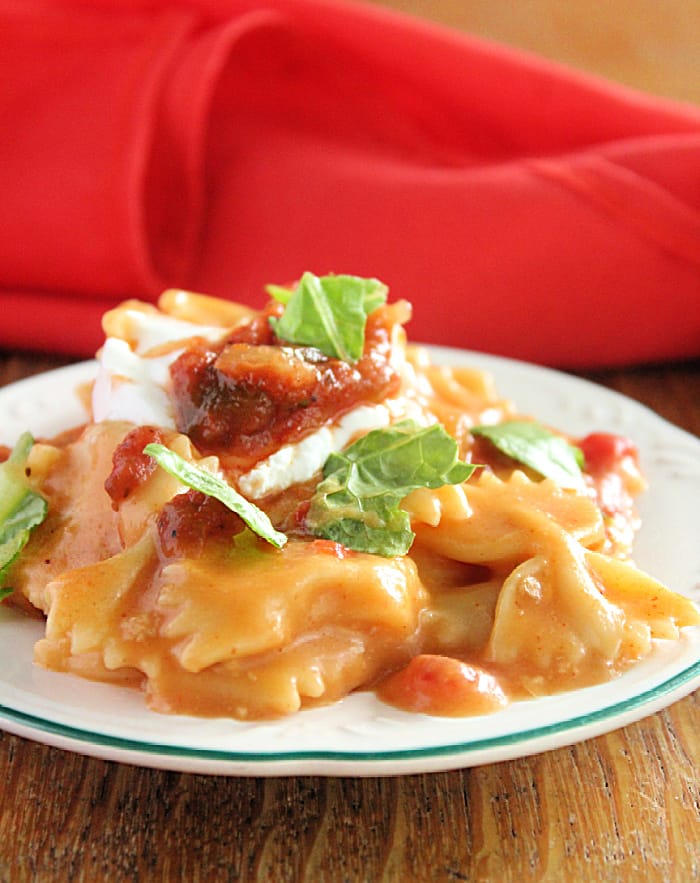 This dish is pretty darn simple. It's one of those " toss everything in the pot and cook" kinda dish. I LOVE those kind of dinners, don't you?
Instant Pot Creamy Chicken Taco Pasta is seasoned chicken, a creamy tomato sauce, pasta and cheese. All you need to do is serve it with a topping of salsa and your whole dinner is complete!
Ingredients Needed:
Boneless chicken breast
Cream of chicken soup
Chicken broth
Petite tomatoes
Taco seasoning
Dry pasta
Taco blended cheese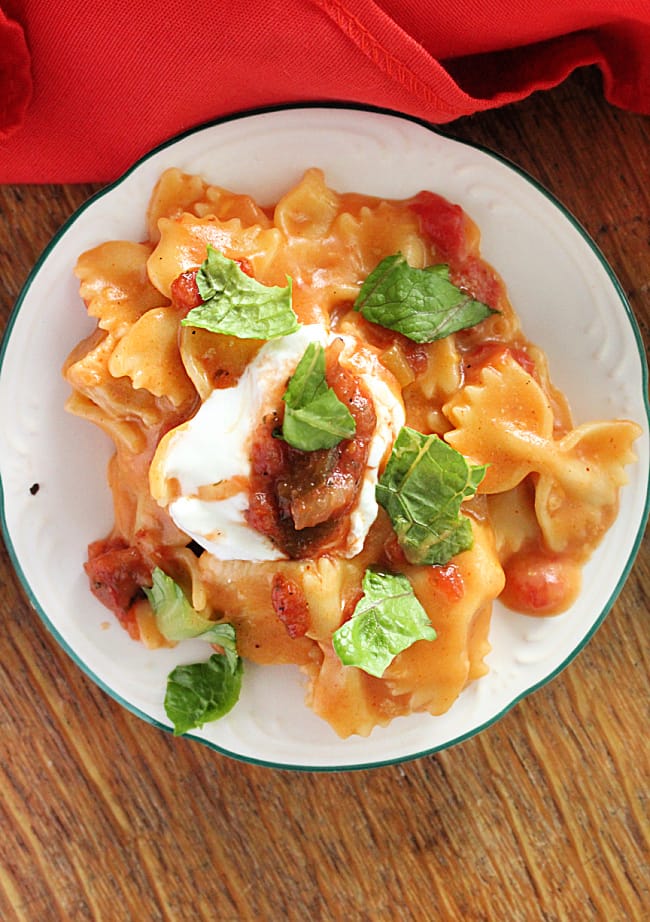 Chicken: You will need about a pound or 2 medium size breasts or 1 large. Cut the chicken into 1 inch pieces.
Can I use boneless chicken thighs? Yes. However, you will want to cut your cooking time by about 1-2 minutes.
Cream of Chicken Soup: I know that not everyone is crazy about canned condensed soup. No worries, you have options. First, you can make it homemade. Second, there are organic versions of condensed cream of chicken soup. Check with your store. If you can't find it, see the recipe card for the brand I like. Whichever you chose, you will need 2- 10 oz cans.
Petite Diced Tomatoes: We are a pretty plain eating bunch, so, I stick with the regular version. However, you can use a fire roasted or a mixture of diced tomatoes and chilies to add a bit more heat to the dish.
Dried Pasta: For ours, I used Farfelle. Any type of pasta ( even a whole wheat version) will work. Just be sure to stick with something similar in size. Penne or Rotini are good options.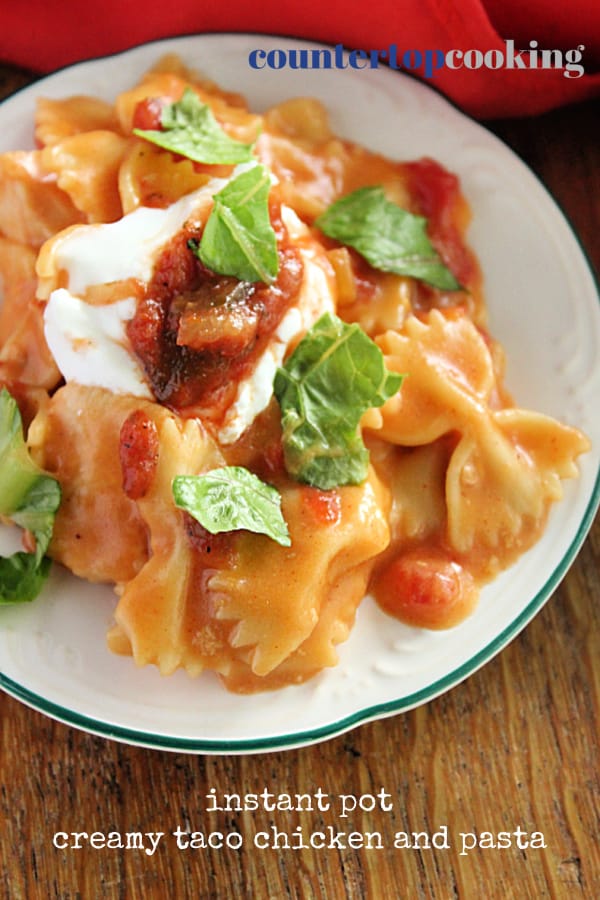 How to Make this Dish:
Cut the chicken breast into pieces that are about 1 inch in size. Set aside.
In your instant pot, whisk together the sauce ingredients. Then, add in chicken pieces and pasta. Stir it all to combine.
Cover and cook on high pressure. When it's done, do a quick release.
Remove the lid and give it all a good stir. Then, add in cheese and stir to combine. Turn off the heat to the instant pot and let the dish sit for 5-10 minutes before serving.
Top it off with your favorite taco-type garnish. For example: sour cream, plain Greek yogurt, salsa, pico de gallo, chopped lettuce, olives or peppers.